Coronaviruses are a large family of respiratory viruses. Common coronaviruses usually cause mild illness. Rarer coronaviruses, including severe acute respiratory syndrome coronavirus (SARS-CoV), Middle East respiratory syndrome coronavirus (MERS-CoV), and SARS-CoV-2, which causes COVID-19, can lead to more severe illness. SARS-CoV-2 infection is spread person to person through the respiratory route of transmission. Viral detection is recommended for COVID-19 diagnosis. The gold standard is molecular (nucleic acid amplification) testing. Serology (antibody testing) is recommended for evaluating exposure to SARS-CoV-2; it is not recommended for the diagnosis of acute illness.
Quick Answers for Clinicians
What is the role of serology in COVID-19 testing?
Serology (also known as antibody testing) is used to evaluate exposure to the virus that causes COVID-19. When testing for COVID-19, immunoglobulin M (IgM) and IgA antibodies are generally not considered clinically useful. Although serology should not be used as an initial diagnostic test, there are circumstances in which this testing might be useful for diagnosing later-stage disease. For example, serology can be used to evaluate individuals presenting with COVID-19-like disease late in the course of the illness (when the sensitivity of molecular diagnostic testing is decreased) and individuals with late complications of suspected COVID-19 disease (eg, multisystem inflammatory syndrome in children [MIS-C]).
Will nucleic acid amplification tests detect variants of SARS-CoV-2 with mutations in the spike protein (S gene)?
Novel variants may impact the results of molecular tests that utilize genetic targets that include the site of mutation. However, most assays include multiple genetic targets, which allows for redundancy so that natural viral variation is less likely to impact test performance.
Can routine laboratory testing identify novel variants of SARS-CoV-2?
Most diagnostic assays utilize techniques such as polymerase chain reaction (PCR) and transcription-mediated amplification (TMA) and do not identify specific strains of a virus. Instead, further analysis using genetic sequencing is required.
Indications for Testing
The CDC and the Infectious Diseases Society of America (IDSA) offer recommendations for SARS-CoV-2 laboratory testing. For detailed information about these recommendations, see the ­­­­­­­­­­­­­CDC's Overview of Testing for SARS-CoV-2 and the IDSA Guidelines on the Diagnosis of COVID-19: Molecular Diagnostic Testing.
Laboratory Testing
Molecular Diagnostic Testing
Molecular assays (eg, nucleic acid amplification tests [NAATs]) are used to detect SARS-CoV-2 in respiratory specimens and are considered the gold standard for COVID-19 diagnosis. A negative result indicates that SARS-CoV-2 RNA was not present in the specimen above the limit of detection. However, a negative result does not exclude the possibility of COVID-19 and should not be used as the sole basis for treatment or patient management. The possibility of a false-negative result should be considered if the patient's recent exposures or clinical presentation suggests that COVID-19 is likely. Retesting may be advisable in symptomatic individuals with an intermediate or high clinical suspicion of COVID-19 and should be considered based on clinical judgment in combination with the recommendation of public health authorities.
Antigen Testing
Antigen testing, performed on nasal or throat swab specimens, can be used for rapid detection of a SARS-CoV-2 infection in a point-of-care setting. Under optimal conditions (ie, during early, symptomatic infection when viral load is highest), studies suggest the sensitivity and specificity of antigen testing are similar to those of molecular testing. False-positive results may still occur when there is a low pretest probability of SARS-CoV-2 infection, whereas false-negative results are possible in individuals with low viral loads (eg, late in the course of infection). Clinicians should consider the performance characteristics of antigen tests when interpreting results.
Serologic Testing
Serologic testing, also known as antibody testing, is used to detect antibodies against SARS-CoV-2 in serum or plasma. Following infection, immunoglobulin M (IgM) and IgG antibodies develop almost simultaneously and take 7-21 days to reach detectable levels. Most infected individuals will test positive for SARS-CoV-2 antibodies 3 weeks after symptom onset and may continue to test positive for IgG antibodies for months afterward. Because of this natural delay in antibody development, serologic testing is not recommended for initial diagnosis of COVID-19. However, antibody testing may be used to aid in diagnosing multisystem inflammatory syndrome in children (MIS-C) and adults (MIS-A); refer to the CDC's case definitions for MIS-C and MIS-A for more information.
Notably, vaccination leads to the production of antibodies against specific viral protein targets; therefore, vaccination status should be considered when interpreting the results of antibody testing. Antibody testing is not recommended to assess immunity following vaccination or to inform patient vaccination. For additional information, including the role of specific antibodies in results interpretation, refer to the CDC's Interim Guidelines for COVID-19 Antibody Testing.
ARUP Laboratory Tests
Molecular Diagnostic Testing
Method
Qualitative Chemiluminescent Immunoassay (CLIA)
Method
Semi-Quantitative Chemiluminescent Immunoassay (CLIA)
Medical Experts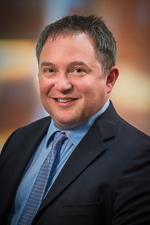 Assistant Professor of Pathology (Clinical), University of Utah
Chief Operations Officer, ARUP Laboratories
Medical Director, Next Generation Sequencing (NGS) Infectious Disease, R&D Special Operations, Reagent Laboratory, Technology Transfer, Transportation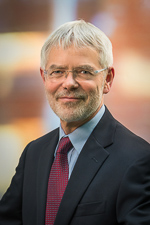 Adjunct Associate Professor of Pathology, University of Utah
Medical Director, Molecular Infectious Diseases, ARUP Laboratories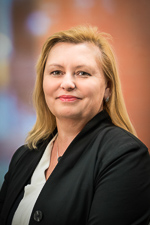 Professor of Pathology (Clinical), University of Utah
Section Chief, Immunology; Medical Director, Immunology Core Laboratory, ARUP Laboratories