Hepatitis viruses A, B, and C cause 95% of viral hepatitis cases in the U.S. Less common hepatitis viruses include D, E, and G (HGV or GBV-C). Generally, patients meeting the indications for testing should be screened for hepatitis A, B, and C concurrently, unless a specific exposure is known.
Quick Answers for Clinicians
Which testing algorithms are related to this topic?
Diagnosis
Indications for Testing
New onset of jaundice, anorexia, or dark urine
Known or suspected exposure to hepatitis virus
Laboratory Testing
Screen for hepatitis A (HAV), hepatitis B (HBV), and hepatitis C (HCV) infections concurrently unless specific exposure is known
Panel testing includes HAV IgM, HBV core antibody IgM, HBV surface antigen, and HCV antibody

Positive HAV antibodies indicate acute HAV
Positive HBV antibodies and surface antigen indicate acute HBV or chronic hepatitis

Repeat surface antigen testing and consider HBV DNA testing if nonacute presentation

Positive HCV antibodies indicate acute HCV or chronic HCV

High and low positives should be followed by RNA quantitative testing

Hepatitis E virus (HEV) testing – if patient is from a high-risk area and hepatitis screening tests are negative
Hepatitis delta virus (HDV) testing – if patient with known chronic hepatitis manifests acute hepatitis
For further evaluation of hepatitis, refer to specific hepatitis algorithms in ARUP Consult
Differential Diagnosis
Virus

Hepatitis A, B, C, D, E, or G

Toxin exposure
Nonalcoholic steatohepatitis
Drug-induced hepatitis

Acetaminophen
Antiseizure medications
Isoniazid (Nydrazid)
Oral contraceptives
Rifampin (Rifadin)
Sulfonamides

Autoimmune disease
Bacterial infection
Granulomatous disease
Hereditary disease/disorder
Ischemia
Parasitic infection
Background
Epidemiology
Transmission – variable according to virus

HAV, HEV – fecal-oral
HBV, HCV, HDV, HGV – intravenous (IV) drug abuse, sexual transmission, blood transfusions
Organism
Diverse group of viruses that share a common ability to cause inflammation and necrosis of the liver
Virus may persist in a chronic state (HBV, HCV, HDV)

May cause the development of cirrhosis
Patients may remain chronic carriers
Risk Factors
HAV – child daycare settings
HBV and HCV

Sexual transmission via infected partner
IV drug abusers
Infection from blood products (patients with hemophilia)

HDV

IV drug abuse
Travel to endemic area (Amazon basin, Mediterranean basin, Middle East, South Pacific, Asia, Sub-Saharan Africa)

HEV – travel to endemic area (Central Asia, Middle East, parts of South America, Africa)
Clinical Presentation
May be difficult to diagnose clinically
Frequently asymptomatic – may have only mild increase in aminotransferases
Mild symptoms – malaise, fever, chills, decreased appetite
Similar symptoms among viral hepatitis types
Jaundice not a predominant symptom in most patients
Complication – acute liver failure
Prevention
Chronic hepatitis is a public health concern in terms of transmission and because it can lead to the development of cirrhosis and hepatocellular carcinoma
Vaccines are available to immunize against HAV and HBV
ARUP Laboratory Tests
Initial screening for hepatobiliary inflammation
Method
Quantitative Enzymatic/Quantitative Spectrophotometry
Panel includes albumin; alkaline phosphatase (ALP); aspartate aminotransferase (AST); alanine aminotransferase (ALT); bilirubin, direct; protein, total; and bilirubin, total
Preferred test to evaluate viral etiology in patients with acute hepatitis
Not recommended for screening asymptomatic patients
Method
Qualitative Chemiluminescent Immunoassay/Quantitative Transcription Mediated Amplification
Components: HAV IgM, HBV core antibody IgM, HBV surface antigen with reflex to confirmation, and HCV antibody with reflex to HCV by quantitative NAAT
Order to evaluate viral etiology in patients with acute hepatitis
Not recommended for screening asymptomatic patients
Method
Qualitative Chemiluminescent Immunoassay
Components: HAV IgM, HBV core antibody IgM, HBV surface antigen with reflex to confirmation, and HCV antibody
Preferred single test to confirm hepatitis C virus (HCV) infection following positive HCV antibody screen
Method
Quantitative Transcription Mediated Amplification
Confirm and quantify presence of HDV
Method
Quantitative Polymerase Chain Reaction
Recommended for determining exposure to HEV
Method
Qualitative Enzyme-Linked Immunosorbent Assay
Preferred test for diagnosing acute HEV infection
Method
Qualitative Enzyme-Linked Immunosorbent Assay
Confirm and quantify presence of HEV​
Negative result (less than 3.3 log IU/mL or less than 1,800 IU/mL) does not rule out presence of PCR inhibitors in patient specimen or HEV RNA concentrations below level of detection of the test
Inhibition may also lead to underestimation of viral quantitation
Diagnose acute hepatitis A virus infection
For panel test that includes HAV IgM, HBV core antibody IgM, HBV surface antigen, and HCV antibody, refer to acute hepatitis panel with reflex to confirmation
Can be ordered as part of acute hepatitis panel which includes HAV IgM, HBV core antibody IgM, HBV surface antigen, and HCV antibody to determine if patient has acute HBV infection
Refer to acute hepatitis panel with reflex to confirmation
Method
Qualitative Chemiluminescent Immunoassay
Can be ordered as part of acute hepatitis panel which includes HAV IgM, HBV core antibody IgM, HBV surface antigen, and HCV antibody
Refer to acute hepatitis panel with reflex to confirmation
Method
Qualitative Chemiluminescent Immunoassay  
Preferred single screening test for one-time screening of population born between 1945 and 1965 and individuals at risk for HCV
Positive results require confirmation by molecular testing (eg, HCV by quantitative PCR or HCV quantitative PCR with reflex to HCV genotype by sequencing)
Stand-alone antibody testing is recommended
Refer to IgM hepatitis E antibody testing for acute disease or IgG hepatitis E antibody testing for exposure evaluation
Method
Qualitative Enzyme-Linked Immunosorbent Assay
Medical Experts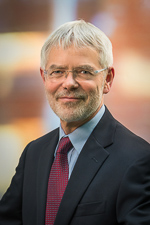 Adjunct Associate Professor of Pathology, University of Utah
Medical Director, Molecular Infectious Diseases, ARUP Laboratories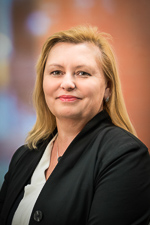 Associate Professor of Pathology (Clinical), Codirector, Clinical Chemistry Fellowship program, University of Utah
Section Chief, Immunology; Medical Director, Immunology Core Laboratory; Medical Director, Serologic Hepatitis and Retrovirus and Immunology Core Laboratory; Medical Director, Microbial Immunology, ARUP Laboratories