Hepatitis C virus (HCV) is a virally mediated disease of the liver with a propensity to cause chronic infection, leading to cirrhosis and an increased risk of hepatocellular carcinoma. Adults born between 1945 and 1965 should be screened for HCV infection; individuals with certain risk behaviors (eg, injection drug use) or risk exposures (eg, healthcare workers) should also be screened. Laboratory testing involves screening for HCV antibodies followed by confirmatory RNA testing for positive results.
Quick Answers for Clinicians
Which testing algorithms are related to this topic?
Diagnosis
Indications for Testing
New onset of jaundice, anorexia, or dark urine
Elevated liver enzymes
Known or suspected exposure to HCV
Liver fibrosis or cirrhosis without identified etiology
Laboratory Testing
See Screening for information concerning at-risk individuals/those who should be screened
Testing recommendations for HCV (CDC)

Initial testing

HCV serology screen by chemiluminescence immunoassay (CIA), enzyme immunoassay (EIA)

Use for initial testing in patient with suspected HCV
High rate of false positives and positive serology due to past (inactive) infection – confirmatory testing for active infection by HCV RNA is required

Follow-up testing

HCV RNA

Indications

Positive HCV serology test – confirm active infection
Immunocompromised individuals – serology is dependent on ability to mount immune response; HCV RNA should be first test in these patients
HCV exposure in previous 6 months – test for RNA, not serology
Concern for reinfection following successful HCV treatment
Prior to start of treatment – document baseline RNA elevation

Tests

Quantitative – provides information about RNA viral load
Qualitative – less expensive than quantitative; however, in most cases quantification is needed for purposes other than confirmation, so quantitative testing is preferred over qualitative

HCV genotyping

Indications guide selection of direct acting antiviral (DAA) therapy
Tests

Traditional genotyping sequencing – usually sufficient to direct therapy
Next generation sequencing – sometimes indicated if relevant variants are suspected outside of the regions used to determine the standard genotype

Resistance-associated variant (RAV) testing – NS5A

Not appropriate to perform prior to genotype testing
Consider before treatment with NS5A inhibitors
Prognosis
Genotype influences response to therapy
Viral load (as measured by quantitative assay) predicts likelihood of treatment response
Coinfection with hepatitis B (HBV) predicts poorer prognosis
Presence or absence of cirrhosis (stable or decompensated) will influence response
With advent of new, highly effective therapies, compliance may be most influential determinant
Differential Diagnosis
Viral
Toxin exposure
Nonalcoholic acute steatohepatitis
Drug-induced hepatitis

Acetaminophen
Antiseizure medications
Isoniazid (Nydrazid)
Oral contraceptives
Rifampin (Rifadin)
Sulfonamides

Autoimmune disease
Bacterial infection
Granulomatous
Hereditary
Ischemia
Parasitic
Screening
Screening indications

Date of birth between 1945-1965 – test at least once (American Association for the Study of Liver Diseases [AASLD]/Infectious Diseases Society of America [IDSA], 2018; Smith, CDC, 2012; Moyer, U.S. Preventive Services Task Force [USPSTF], 2013)
Injection drug use or HIV infection in men who have unprotected sex with men – test annually
Risk behaviors or exposures for HCV infection (see AASLD/IDSA recommendations, 2018) – test once

Risk behaviors

Injection drug use (current or ever, including one-time use)
Intranasal illicit drug use

Risk exposures

Patients with long-term hemodialysis (ever)
People with percutaneous exposures in unregulated settings
Healthcare, emergency medical, and public safety workers after needlestick, sharps, or mucosal exposure to HCV-infected blood
Babies born to HCV-infected mothers
Prior recipients of transfusions, including individuals who

Were notified that they received blood from a donor who later tested positive for HCV infection
Received a transfusion of blood or blood components, or underwent an organ transplant before July 1992
Received clotting factor concentrates produced before 1987
Have been incarcerated
Are HIV positive

Other circumstances and medical conditions

HIV infection
Screening sexually-active persons about to start preexposure prophylaxis for HIV
Unexplained chronic liver disease and chronic hepatitis, including elevated alanine aminotransferase levels
Solid organ donation

Laboratory testing (refer to Diagnosis)

Initial screening for HCV antibodies by CIA, EIA, enzyme-linked immunosorbent assay (ELISA)
Confirmatory RNA testing required for positive result
Monitoring
HCV RNA quantitative assay

Establish viral load at baseline
Evaluate response to therapy at 4 weeks
Reevaluate at end of prescribed duration of therapy
Background
Epidemiology
Prevalence – estimated 2.7-3.9 million infected in the U.S. (CDC)

>50% of new cases are caused by intravenous drug use; majority of previous U.S. cases were attributed to transfusion of infected blood products

Sex – M:F, equal
Organism
Single-stranded RNA virus; member of Flaviviridae family (genus Hepacivirus)
Multiple genotypes with multiple subtypes (1a, 1b, 1c, etc.)

Genotype is an important predictor of virological response to HCV treatment

Type 1 is predominant genotype in U.S. and more difficult to treat
Clinically, type 1 subtypes (1a and 1b) are most relevant
Risk Factors
Refer to Screening.
Clinical Presentation
HCV is typically asymptomatic as an acute infection

Infection may be initially identified when patient has positive anti-HCV in a blood donor screen or has high alanine aminotransferase level (10-20 times the upper limit of normal) in blood chemistry testing for flu-like symptoms

Chronic disease occurs in ~10-20% of patients

Cirrhosis – 20%
Hepatocellular carcinoma – 1-5%

Chronic asymptomatic hepatitis may manifest with other systemic symptoms

Mixed cryoglobulinemia – systemic vasculitis involving skin, kidneys, nervous system
Sjögren syndrome – anti-Sjögren syndrome A (anti-SSA) and anti-Sjögren syndrome B (anti-SSB) antibodies are usually absent or are present at low levels
Lichen planus – violaceous papules on any skin site; oral most common
Porphyria cutanea tarda
Non-Hodgkin lymphoma – B-cell type most common

Pregnant women

Not transmitted to infant via breastfeeding
Pregnancy not contraindicated
Medical Experts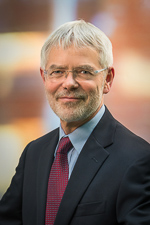 Adjunct Associate Professor of Pathology, University of Utah
Medical Director, Molecular Infectious Diseases, ARUP Laboratories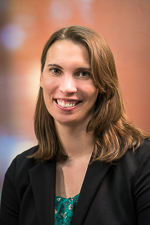 Genetic Counselor, ARUP Laboratories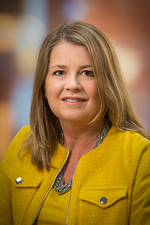 Professor of Pathology (Clinical), University of Utah
Scientific Director, Mass Spectrometry Platform; Medical Director, Clinical Toxicology and Pharmacogenomics, ARUP Laboratories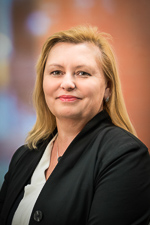 Associate Professor of Pathology (Clinical), Codirector, Clinical Chemistry Fellowship program, University of Utah
Section Chief, Immunology; Medical Director, Immunology Core Laboratory; Medical Director, Serologic Hepatitis and Retrovirus and Immunology Core Laboratory; Medical Director, Microbial Immunology, ARUP Laboratories