Hepatitis delta virus (HDV) is a subviral agent that is dependent on the hepatitis B virus (HBV) surface antigen (HBsAg) for its life cycle. HDV infection cannot occur in the absence of HBV, but occurs as an acute coinfection with HBV or as a superinfection. Acute infection will cause an early increase in alanine aminotransferase (ALT).
Quick Answers for Clinicians
Which testing algorithms are related to this topic?
Diagnosis
Indications for Testing
Worsening of liver disease in hepatitis B virus (HBV)-infected individual
Laboratory Testing
Diagnosis

Hepatitis D virus (HDV) RNA
Presence of anti-HDV antibodies
Test only HBV-positive patients

Testing

HDV total antibodies (IgG and IgM)

Qualitative only
Can be used in acute or chronic HDV
Confirms presence of HDV in individual with chronic HBV infection

Polymerase chain reaction (PCR) test

Confirms and quantifies presence of HDV
Use for monitoring treatment response and viral clearance

Cotesting to determine HBV status

Hepatitis B core IgM (IgM anti-HBc)

Use to differentiate between acute and chronic disease

HBV surface antigen (HBsAg)

Present in acute and chronic disease states

HBV viremia

Quantifies viral load
Can be followed over time (Romeo, 2015)

Genotyping – generally not commercially available as clinical significance not yet established (Romeo, 2015)
Prognosis
HDV more severe than HBV alone

HDV increases risk for progression to cirrhosis and for hepatocellular carcinoma

Hepatitis D genotypes 2 and 3 seem to have a worse prognosis (Romeo, 2015)
Clinical course of hepatitis D genotypes 5-8 still unclear (Romeo, 2015)
Hepatitis B genotype may influence severity as well – genotype C seems to have worse outcome (Romeo, 2015)
HDV RNA viral load >600,000 IU/mL is associated with progression to cirrhosis (Romeo, 2015)
Differential Diagnosis
Virus
Toxin exposure
Nonalcoholic acute steatohepatitis
Drug-induced hepatitis

Acetaminophen
Antiseizure medications
Isoniazid (Nydrazid)
Oral contraceptives
Rifampin (Rifadin)
Sulfonamides

Autoimmune disease
Bacterial infection
Granulomatous disease
Hereditary disease/disorder
Ischemia
Parasitic infection
Screening
Although screening for hepatitis delta virus (HDV) may be beneficial in patients with hepatitis B virus (HBV), there are currently no U.S. consensus statements (for example, from the CDC or the American Association for the Study of Liver Diseases [AASLD]) that recommend general screening.
Monitoring
Hepatitis D RNA viral load quantification is used to monitor response to therapy and viral clearance.
Background
Epidemiology
Prevalence – ~15-20 million people worldwide are hepatitis delta virus (HDV) infected (Noureddin, 2014)
Rare in U.S. (CDC)
Age – 20s-30s (peak)
Transmission – requires mucosal or subcutaneous exposure to bloodborne pathogen, similar to hepatitis B
Organism
Negative strand RNA virus
Requires hepatitis B virus (HBV) to supply envelope proteins for its assembly into mature virions (HBV surface antigen [HBsAg] presence)
Multiple genotypes (1-8) – most are distributed geographically, but genotype 1 is worldwide
Risk Factors
Transfusion with blood or blood products prior to 1990 (current transfusion risk is 1/400,000 units transfused)
Previous/concurrent infection with bloodborne pathogen (eg, HBV, HIV)
Organ transplant recipient
Hemodialysis
Sexual transmission is not predominant transmission route, except in a few areas (eg, Taiwan)
Perinatal transmission – rare
Clinical Presentation
Different disease states

HBV/HDV coinfection

Disease process similar to HBV acute infection – nausea, anorexia, jaundice
May evolve to chronic HDV disease
70-80% of patients with chronic HBV who are coinfected with HDV develop fulminant liver failure

HDV superinfection superimposed on chronic HBV

Worsening of underlying liver disease (if already present)
More common course associated with fulminant liver failure
Leads to chronic liver disease in 70-90% of patients
ARUP Laboratory Tests
Diagnose hepatitis delta virus (HDV) infection in patient with documented acute or chronic hepatitis B virus (HBV) and risk for HDV infection
Consider ordering HBV core IgM antibody to determine whether HDV infection is a coinfection or a superinfection with HBV
Confirm and quantify presence of HDV
Method
Quantitative Polymerase Chain Reaction
Diagnose hepatitis delta virus (HDV) infection in patient with documented acute or chronic hepatitis B virus (HBV) and at risk for HDV infection
Consider ordering HBV core IgM antibody to determine whether HDV infection is a coinfection or a superinfection
Method
Qualitative Enzyme-Linked Immunosorbent Assay
Determine whether HDV infection is acute rather than chronic
Consider ordering HBV core IgM antibody to determine whether HDV infection is a coinfection or a superinfection with HBV
Can be ordered as part of the acute hepatitis panel which includes hepatitis A virus (HAV) IgM, HBV core antibody IgM, HBV surface antigen (HBsAg), and hepatitis C virus (HCV) antibody to determine if patient has acute HBV infection
Refer to hepatitis panel with reflex to HBsAg confirmation
Method
Qualitative Chemiluminescent Immunoassay
Can be ordered as part of the acute hepatitis panel which includes HAV IgM, HBV core antibody IgM, HBsAg, and HCV antibody
Refer to hepatitis panel with reflex to HBsAg confirmation
Method
Qualitative Chemiluminescent Immunoassay  
Reflex pattern: if results for HBsAg screen are repeatedly reactive with an index value between 1.00 and 50.00, then HBsAg confirmation will be added
Detect acute or chronic HBV infection
Indicate stage of infection
Use to monitor patients with chronic HBV infection and known positive HBsAg
Method
Qualitative Chemiluminescent Immunoassay/Qualitative Enzyme Immunoassay

This ARUP assay is currently unavailable due to a nationwide manufacturer reagent shortage
Detect and quantify HBV
If virus is not detected, test result will be reported as <1.3 log IU/mL (<20 IU/mL); if virus is detected but number of copies is not accurately quantified, test result will be reported as not quantified
Method
Quantitative Transcription-Mediated Amplification

This ARUP assay is currently unavailable due to a nationwide manufacturer reagent shortage
Detect and quantify HBV
Determine antiviral drug resistance
Method
Quantitative Transcription-Mediated Amplification/Sequencing
Reflex pattern: if HBV quantitative NAAT result is ≥3.0 log IU/mL (1,000 IU/mL), then HBV genotype by sequencing will be added
Initial screening for hepatobiliary inflammation
Method
Quantitative Enzymatic/Quantitative Spectrophotometry
Panel includes albumin; alkaline phosphatase (ALP); aspartate aminotransferase (AST); alanine aminotransferase (ALT); bilirubin, direct; protein, total; and bilirubin, total
Medical Experts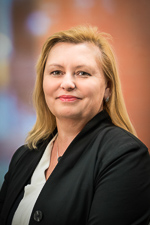 Associate Professor of Pathology (Clinical), Codirector, Clinical Chemistry Fellowship program, University of Utah
Section Chief, Immunology; Medical Director, Immunology Core Laboratory; Medical Director, Serologic Hepatitis and Retrovirus and Immunology Core Laboratory; Medical Director, Microbial Immunology, ARUP Laboratories