Hepatitis A virus (HAV) is the most common cause of viral hepatitis worldwide. However, the targeted use of the HAV vaccine in the U.S. since 1995 has led to a 92% decrease in the number of reported cases. Testing for acute hepatitis by panel allows for identification of viral etiology.
Quick Answers for Clinicians
Which testing algorithms are related to this topic?
Diagnosis
Indications for Testing
New onset of jaundice, anorexia, dark urine, abdominal pain
Hepatomegaly, splenomegaly, bradycardia, lymphadenopathy, elevated transaminase levels
Suspected exposure to hepatitis A virus (HAV)
Laboratory Testing
HAV information for health professionals (CDC, 2015)
HAV case definition and classification (CDC, 2012)
Initial testing (nonspecific)

CBC – usually normal
Transaminases – usually markedly elevated

Testing for acute hepatitis
HAV IgM antibodies

Diagnose acute HAV infection if exposure is suspected or documented
Antibodies generally appear 4 weeks after infection (~5 days before symptoms)
May persist up to 6 months after onset of clinical symptoms

Total HAV antibodies (IgM and IgG)

Assess immunity for HAV from vaccination or previous infection (presence of antibodies is associated with immunity)
IgG does not appear until convalescent phase but remains detectable for life
Refer to Immunization Status topic for more information
Differential Diagnosis
Virus
Toxin exposure
Nonalcoholic acute steatohepatitis
Drug-induced hepatitis

Acetaminophen
Antiseizure medications
Isoniazid (Nydrazid)
Oral contraceptives
Rifampin (Rifadin)
Sulfonamides

Autoimmune disease
Bacterial infection
Granulomatous disease
Hereditary disease/disorder
Ischemia
Parasitic infection
Background
Epidemiology
Incidence – 1/100,000

Most common cause of viral hepatitis worldwide
2,000 cases in the U.S. in 2009 (CDC)
50-70% of U.S. adults have antibodies

Age – more prevalent among daycare and school-aged children
Transmission

Fecal-oral (unlike hepatitis B [HBV] or hepatitis C [HCV])
Ingestion of contaminated food or water
Occurs sporadically or in epidemics
Virus only viable on fomites, including produce, for about 1 week
Viral shedding in the stool lasts up to 6 months, but period of greatest contagiousness is the 2 weeks prior to onset of jaundice
Organism
Nonenveloped RNA picornavirus
Infects only primates
Survives for extended periods in seawater, fresh water, waste water, and soil
Resistant to freezing, detergents, and acids
Resistant to bile lysis due to lack of lipid envelope
Infects hepatocytes – no propensity for chronic infection
Risk Factors
Raw seafood
Infected food handlers
Daycare settings
International travel – accounts for ~50% of cases
No specific risk factors found in 70% of U.S. patients
Clinical Presentation
Usually asymptomatic or with mild symptoms after incubation period of ~28 days
Symptoms include fever, nausea, malaise, jaundice, dark urine, abdominal pain, anorexia
Symptoms last an average of 2 months
Signs include hepatomegaly, splenomegaly, bradycardia, lymphadenopathy, elevated transaminase levels
No chronic hepatitis sequelae
Complications – range from asymptomatic to acute, debilitating disease

Encephalopathy and fulminant liver failure in patients with immunosuppression or multiple comorbidities (eg, chronic liver or renal disease)
Gastrointestinal – acalculous cholecystitis, pancreatitis, prolonged cholestasis
Hematologic – aplastic anemia, autoimmune hemolytic anemia, thrombocytopenic purpura, red cell aplasia
Neurologic – Guillain-Barré syndrome, mononeuritis, transverse myelitis
Renal – acute tubular necrosis, interstitial nephritis, glomerulonephritis
Other – cutaneous vasculitis, cryoglobulinemia, reactive arthritis, pleural or pericardial effusion

Case fatality rate for HAV infection

0.3-0.6% overall
As high as 1.8% among persons >50 years

May be prolonged with HIV coinfection
Significant liver disease is more likely to result in patients with coinfection of HBV or HCV or in pregnant women
Prevention
Universal vaccination against HAV recommended for

Children 1-18 years
High-risk groups, including men who have sex with men, drug abusers, and people who frequently travel to countries endemic for the virus

Strong immunity results even from relatively low vaccination rates
Vaccination is recommended prior to school entry or travel to endemic areas
After vaccination, immunity is active within ~1 week and therefore vaccination is useful as postexposure prophylaxis if given within 2 weeks of exposure
Vaccination is useful in event of community outbreak
Intramuscular IgG from pooled human plasma after exposure provides passive protection for ~6 months
ARUP Laboratory Tests
Preferred panel to evaluate viral etiology in patients with acute hepatitis
Not recommended for screening asymptomatic patients
Method
Qualitative Chemiluminescent Immunoassay/Quantitative Transcription Mediated Amplification
Components: HAV IgM, HBV core antibody IgM, HBV surface antigen with reflex to confirmation, and HCV antibody with reflex to HCV by quantitative NAAT
Evaluate viral etiology in patients with acute hepatitis
Not recommended for screening asymptomatic patients
Method
Qualitative Chemiluminescent Immunoassay
Components: HAV IgM, HBV core antibody IgM, HBV surface antigen with reflex to confirmation, and HCV antibody
Diagnose acute HAV infection if exposure suspected or documented
For panel test that includes HAV IgM, HBV core antibody IgM, HBV surface antigen, and HCV antibody, refer to acute hepatitis panel with reflex to HBV confirmation
May be helpful when assessing immunity
Not generally recommended to diagnose acute infection
Assay detects both IgG and IgM antibodies but does not differentiate between them
Method
Qualitative Chemiluminescent Immunoassay
Initial screening for hepatobiliary inflammation
Method
Quantitative Enzymatic/Quantitative Spectrophotometry
Panel includes albumin; alkaline phosphatase (ALP); aspartate aminotransferase (AST); alanine aminotransferase (ALT); bilirubin, direct; protein, total; and bilirubin, total
Panel is not recommended
Order hepatitis A virus IgM antibody to diagnose acute infection
Order HAV total for assessing immunity
Medical Experts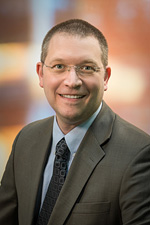 Associate Professor of Pathology (Clinical), University of Utah
Chief Operations Officer: Medical Director, Automated Core Laboratory, ARUP Laboratories
Associate Professor of Pathology (Clinical), University of Utah
Medical Director, University of Utah Health Hospital Clinical Laboratory, ARUP Laboratories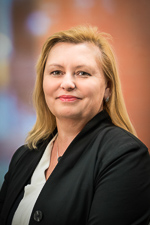 Associate Professor of Pathology (Clinical), Codirector, Clinical Chemistry Fellowship program, University of Utah
Section Chief, Immunology; Medical Director, Immunology Core Laboratory; Medical Director, Serologic Hepatitis and Retrovirus and Immunology Core Laboratory; Medical Director, Microbial Immunology, ARUP Laboratories