Welcome to ARUPConsult
The Physician's Guide to Lab Test Selection and Interpretation
ARUP Consult® is a laboratory test selection support tool with more than 2,000 lab tests categorized into disease-related topics and algorithms.
---
No front page content has been created yet.
Featured updates
The Porphyrias topic and algorithm have been updated to include discussion of X-linked protoporphyria (XLPP), found in the newly redesigned Heme Biosynthetic Pathway and the "Epidemiology and Clinical Features of Cutaneous Porphyrias" table.
The Cystic Fibrosis topic has been updated to include new cystic fibrosis (CF) 165 pathogenic variants screening assay and three other new CF tests.
The Colorectal Cancer topic has been updated to reflect USPSTF's 2016 Updated Evidence Report and Systematic Review for Colorectal Cancer Screening.
---
Test Your Knowledge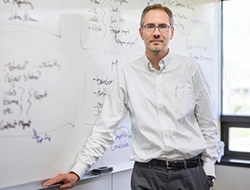 Lab test accuracy sometimes confuses even medical professionals, typically because they don't fully understand the relationship between sensitivity and specificity. Dr. Brian Jackson, ARUP Laboratories vice president and chief medical informatics officer, explains the relationship in a new Magnify blog post.
---