Welcome to ARUPConsult
The Physician's Guide to Lab Test Selection and Interpretation
ARUP Consult® is a laboratory test selection support tool with more than 2,000 lab tests categorized into disease-related topics and algorithms.
---
No front page content has been created yet.
Featured updates
The USPSTF does not advocate for serologic screening in asymptomatic adolescents and adults, including those who are pregnant. Read more in the Herpes Simplex Virus topic.
The new X-Linked Adrenoleukodystrophy topic highlights ARUP's test offerings for this rare X-linked metabolic disorder. Early diagnosis is critical because allogeneic transplant has the potential to halt disease progression, but is only effective if administered before the onset of neurological symptoms.
The new Immunization Status topic details how to assess immunization status for many vaccine-preventable diseases, including pertussis, mumps, and rubella.
---
NEW EDITORIAL BOARD MEMBER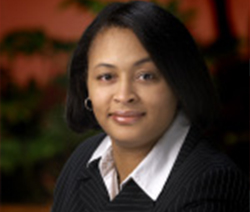 Dr. Kamisha Johnson-Davis, ARUP Laboratories medical director of clinical toxicology, has joined the ARUP Consult Editorial Board to help lead innovative and ongoing improvements to Consult. In her new role, Dr. Johnson-Davis, also an associate professor of pathology at the University of Utah School of Medicine, will join six other Editorial Board members in working with the Consult editorial team to establish development goals and priorities. Read Dr. Johnson-Davis' profile.
---