Welcome to ARUPConsult
The Physician's Guide to Lab Test Selection and Interpretation
ARUP Consult® is a laboratory test selection support tool with more than 2,000 lab tests categorized into disease-related topics and algorithms.
---
No front page content has been created yet.
Featured updates
Visit our updated Uncommon Factor Deficiencies topic for information on when and how to evaluate patients for inherited coagulation factor deficiencies.
The Prostate Cancer topic and algorithm have been updated to reflect 2018 National Comprehensive Cancer Network guidelines and to clarify the role of digital rectal exams.
Prolonged Clotting Time Evaluation
Visit this new topic for guidance about the best tests to assess patients with unexplained prolonged clotting times, as well as issues that can affect test results.
---
Test Your Knowledge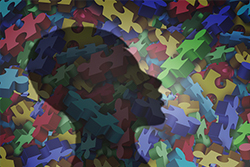 Use a Tiered Approach to Test for Disability
Laboratory testing is key to the comprehensive evaluation that helps determine management and treatment for individuals with autism spectrum disorder, developmental delay, and intellectual disability. ARUP Consult has updated its testing information and algorithm with suggested tiered-testing approaches that note chromosomal microarray is preferred to karyotyping as the first-tier test. Fragile X screening, and in some cases, metabolic testing, are also recommended.
---