Welcome to ARUPConsult
The Physician's Guide to Lab Test Selection and Interpretation
ARUP Consult® is a laboratory test selection support tool with more than 2,000 lab tests categorized into disease-related topics and algorithms.
---
No front page content has been created yet.
Featured updates
WHO Classification
Six topics—Acute Myeloid Leukemia, Lymphoma Phenotyping,  B-Cell Lymphomas, T-Cell/NK-Cell Lymphomas,  Mast Cell Disorders, and Sézary Syndrome—have been updated to reflect the 2016 WHO Classification.
Sexually Transmitted Infections
The Sexually Transmitted Infections topic has been updated to simplify screening guidelines for different populations.
The Hepatitis C
topic has been updated to include new information about genotype and drug-resistance testing.
---
Test Your Knowledge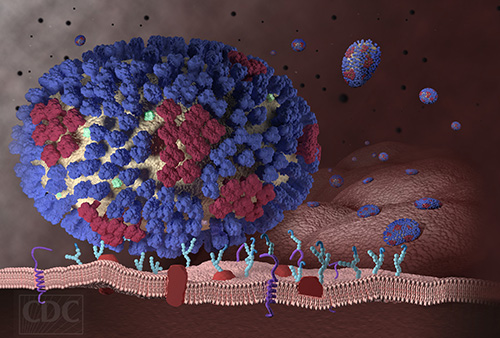 Flu season has started early this year, and may be on track to peak over the holidays, a Stat News article quotes an influenza expert as saying. ARUP Consult's Influenza Virus topic has CDC testing recommendations, and describes options for diagnosing the flu in different types of patients.
---