ARUP Consult Editorial Board
The eight-member ARUP Consult Editorial Board made up of University of Utah Department of Pathology faculty and residents helps lead innovative and ongoing improvements to ARUP Consult. Members work with the ARUP Consult editorial team to establish development goals and set priorities, and to periodically review and update the Consult Editorial Policy.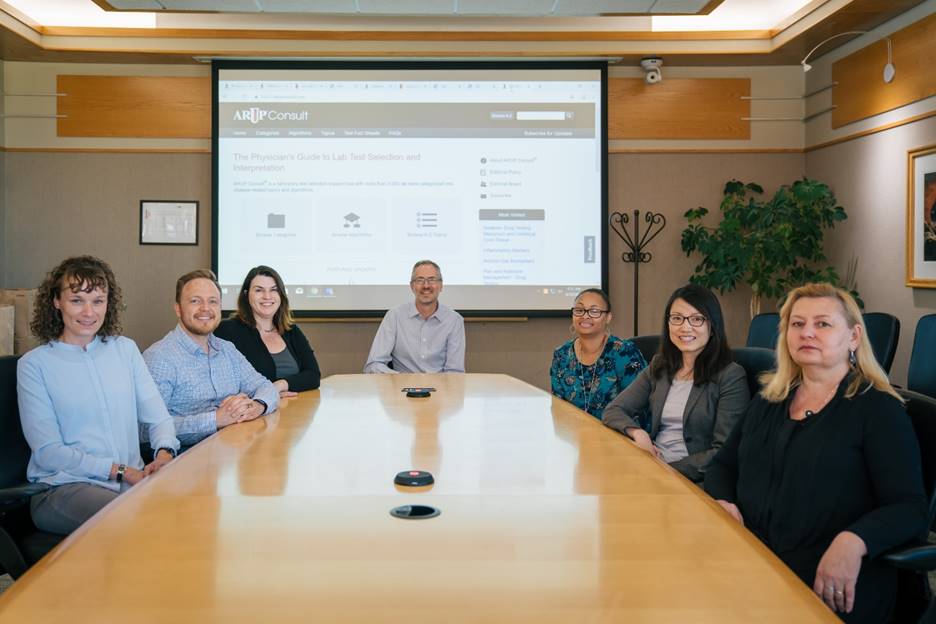 Members of the ARUP Consult Editorial Board include (from the left): Lisa M. Johnson, PhD; Jordon March, MD; Tracy I. George, MD; Brian R. Jackson, MD, MS; Kamisha L. Johnson-Davis, PhD; Yuan Ji, PhD; and Patricia R. Slev, PhD. Zachary Dong, MD, is not pictured.
Last Update: August 2019