The majority of cryoglobulinemias are secondary manifestations of another disease and are, therefore, not usually essential cryoglobulinemia as previously reported in medical literature. In the presence of vascular involvement (usually small vessel), the disease is termed cryoglobulinemic vasculitis (Chapel Hill, 2012).
Quick Answers for Clinicians
Which testing algorithms are related to this topic?
Diagnosis
Indications for Testing
Clinical signs and symptoms of cryoglobulinemia (eg, skin ulcers, digital pain, Raynaud disease)
Laboratory Testing
Initial testing – exclude other primary diseases and identify organ dysfunction or cryoglobulinemia-associated diseases
Cryoglobulin testing – circulating cryoglobulins present

Type I – characterized by monoclonal immunoglobulins
Type II – monoclonal heavy chain, an associated light chain, and polyclonal immunoglobulins
Type III – only trace amounts of polyclonal immunoglobulins

Serum protein electrophoresis – identify the specific immunoglobulins present and assess for monoclonal protein to rule out plasma cell dyscrasia
Histology
Skin biopsy – immune complex deposition noted

May also demonstrate small vessel vasculitis

Bone marrow biopsy may be necessary to rule out malignancy
Differential Diagnosis
Monitoring
Monitoring for complications associated predominantly with mixed cryoglobulinemia
Background
Epidemiology
Prevalence of clinically significant cryoglobulinemia – 1/100,000

May be seen at much higher prevalence in patients with chronic infections (eg, hepatitis C virus [HCV], HIV)

Age – 40s-50s
Sex – M<F, 1:3
Ethnicity – more common in Southern European than Northern European/North American
Classification
Types of Cryoglobulinemia
Type
Percent
Immunoglobulins Present
Associated Disorders

I

5-20%

Monoclonal immunoglobulins

IgM most common
IgG occasionally
IgA or Bence Jones protein rarely

Plasma cell dyscrasias – Waldenström and multiple myeloma most common

Lymphoproliferative diseases

II

(Mixed cryoglobulinemia)

40-60%

Mixed cryoglobulins – monoclonal immunoglobulin directed against polyclonal immunoglobulin

OR

(Occasionally) IgG or IgA complexed with autologous normal IgG

Chronic hepatitis C (HCV), HIV

Autoimmune disorders (Sjögren)

Mixed cryoglobulinemia syndrome

III

(Mixed cryoglobulinemia)

40-50%

Mixed polyclonal proteins – ≥2 immunoglobulins (none are homogeneous polyclonal IgM & IgG)

Autoimmune diseases (eg, connective tissue, autoimmune hepatitis)

HCV

Lymphoproliferative disorders
Pathophysiology
Cryoglobulins

Proteins reversibly precipitate at 0-4°C and resolubilize upon warming
Low concentrations may occur in apparently healthy individuals

Clinical Conditions That May Be Associated with Cryoglobulinemia
Infections
Lymphoproliferative Diseases
Autoimmune Diseases
Vasculitides

Viral

Hepatitis A virus
Hepatitis B virus
Hepatitis C virus

Bacterial

Mycobacterium leprae
Subacute bacterial endocarditis

Fungal

Parasitic

Cold agglutinin disease
Hodgkin lymphoma
Clinical Presentation
Cryoglobulinemic vasculitis

Most common with types II and III
Predominantly small vessel involvement – capillaries, venules, or arterioles
Pathophysiology – tendency of cryoglobulins to precipitate at low temperatures and occlude blood vessels

Vascular purpura (palpable purpura)

Skin, glomeruli, and peripheral nerves most often involved – more common and frequent in type I

Skin

Vascular purpura
Cold-induced urticaria
Digital pain/cyanosis
Raynaud phenomenon
Skin ulcers

Renal

Glomerulonephritis – hematuria, proteinuria, casts

Peripheral nerves
Other

Musculoskeletal – arthralgias
Hepatic – hepatitis
Otorhinolaryngological – xerostomia, xerophthalmia

Essential mixed cryoglobulinemia – vasculitis

Triad of purpura, weakness, and arthralgias
Often associated with lymphadenopathy, hepatosplenomegaly, and renal failure
Medical Experts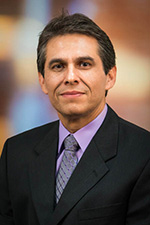 Executive Vice President, ARUP Laboratories
Division Chief of Clinical Pathology, University of Utah and ARUP Laboratories
Professor of Pathology (Clinical), University of Utah
Medical Director, Protein Immunology and Immunologic Flow Laboratories, ARUP Laboratories
Professor of Pathology, University of Utah
Medical Director, Immunology, ARUP Laboratories