Electrolyte abnormalities are common in both outpatient and inpatient settings. Uncorrected electrolyte abnormalities may have life-threatening consequences. Important electrolytes include calcium (Ca), potassium (K), sodium (Na), and magnesium (Mg).
Diagnosis
Indications for Testing
Suspected electrolyte abnormality (eg, patient with loss of consciousness, or patient receiving diuretic therapy)
Laboratory Testing
Evaluate whether elevation or decrease is real

Hyperkalemia – evaluate for hemolysis in sample
Hyponatremia – evaluate for presence of hyperglycemia or hyperlipidemia

Initial screen – panel should include Na, potassium chloride, bicarbonate, blood urea nitrogen (BUN), creatinine, glucose, and Ca
Mg
Albumin

Order serum test concurrently if calcium abnormality suspected
If hypocalcemia suspected – also order Mg

For further evaluation, refer to hypocalcemia
Differential Diagnosis
Refer to individual topics in Background.
Background
Electrolytes
Medical Experts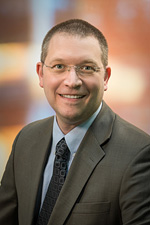 Associate Professor of Pathology (Clinical), University of Utah
Chief Medical Officer, ARUP Laboratories
Associate Professor of Pathology (Clinical), University of Utah
Medical Director, University of Utah Health Hospital Clinical Laboratory, ARUP Laboratories