Endocarditis is an infection of the endocardium that is usually associated with infection of the cardiac valve leaflets. Blood cultures are generally used for diagnosis, and are very sensitive for most organisms.
Diagnosis
Indications for Testing
Risk factors and appropriate clinical presentation
Criteria for Diagnosis
To establish final diagnosis, use the modified Duke Criteria for Infective Endocarditis (2009).
Laboratory Testing
CBC – frequently shows leukocytosis and left shift toward immature cell forms
Blood cultures – three sets from separate venipuncture sites; first and last set at least 1 hour apart

Perform prior to antibiotic administration
Very sensitive for most organisms

C- reactive protein (CRP)
For blood culture-negative disease, consider

Coxiella – antibody testing
Bartonella – polymerase chain reaction (PCR)
Brucella – culture, antibody testing
HACEK organisms (Haemophilus spp, Aggregatibacter spp [A. aphrophilus, A. actinomycetemcomitans], Cardiobacterium hominis, Eikenella corrodens, Kingella kingae)

Cardiobacterium hominis
Eikenella corrodens
Kingella kingae

Antinuclear antibodies (ANA)/rheumatoid arthritis (RA) testing

Urine analysis – may demonstrate hematuria, proteinuria, pyuria, red cell casts
Imaging Studies
Transthoracic echocardiogram (TTE) or transesophageal echocardiogram (TEE) is the gold standard for visualization of vegetations, but negative study does not rule out endocarditis

TTE

Recommended first test
Sensitivity dependent on vegetation size – if >10 mm, test is 100% sensitive
Prosthetic values may be better visualized with TTE

TEE

Use in patients with negative TTE and high clinical suggestion of endocarditis
Very sensitive – negative study has negative predictive value of 90%
Differential Diagnosis
Other infections
Libman-Sacks endocarditis
Background
Epidemiology
Incidence – 3-10/100,000; incidence increases with age (up to 20/100,000)
Age – mean 30-60 years, depending on population
Sex – M>F, 3:1 to 9:1
Organisms
Variety of organisms – Staphylococcus and Streptococcus spp account for most cases
Specific medical condition associations

Intravenous (IV) drug use – Staphylococcus spp, Streptococcus anginosus group
Rheumatic heart disease – Streptococcus anginosus group
Gastrointestinal neoplasm in elderly – Streptococcus bovis
Healthcare-associated infection – Enterococcus spp, Staphylococcus spp
Prosthetic valves – Staphylococcus spp
Culture-negative disease – Coxiella, Bartonella, Brucella, HACEK organisms
Risk Factors
IV drug use
Structural heart disease – rheumatic carditis, valvular stenosis, congenital heart disease
Hemodialysis
Cardiovascular prostheses, intravascular devices
Poor dentition
Prior episode of infective endocarditis (IE)
​Age >60 years
Pathophysiology
Classification

Native valve endocarditis, prosthetic valve endocarditis, and nonvalvular device endocarditis (eg, pacemaker, LVAD)
Right- versus left-sided valves
Community versus healthcare acquired

Turbulent blood flow produced by abnormalities on valvular leaflets

In patients with rheumatic heart disease, mitral valve most commonly involved; aortic valve second most commonly involved
Right-sided endocarditis more common with IV drug use

Transient bacteremia occurs

Bacteria naturally adhere to abnormal tissue and form vegetations on the valve
Bacteria proliferate within the vegetations
Clinical Presentation
Constitutional – fever, anorexia, night sweats, weight loss
Cardiovascular – new-onset murmur, congestive heart failure, dysfunctional prosthetic valve
Renal – glomerulonephritis
Embolic phenomena
Osler nodes – painful blue or purple nodules on the fingers, toes, palms, and soles (rare)
Roth spots – retinal hemorrhages with central white spots (rare)
Janeway lesions – nontender nodules on hands and feet (rare)
Splinter hemorrhages – subungual linear hemorrhages on the long axis of the distal third of nail
Complications

Valvular collapse with heart failure
Periannular extension of the infection into the adjacent myocardium
Rupture of the myocardium from extension
Embolization (highest with left-sided lesions); stroke
Mycotic aneurysm
Splenic/hepatic abscesses
Intracardiac abscesses
Pediatrics
Epidemiology
Incidence – lower than in adult population
Risk Factors
Congenital heart disease

Highest risk in cyanotic heart disease, endocardial cushion defects, high-velocity jets

Indwelling catheters
Rarely – malignancy, osteomyelitis
Organisms
Streptococcus anginosus group – rheumatic heart disease
Staphylococcus epidermidis – nosocomial infection
Clinical Presentation
Constitutional – lethargy, fever, malaise
Cardiovascular – new-onset murmur
Adult manifestations such as Osler nodes and Janeway lesions uncommon
Complications

Intracardiac abscess
Embolization
ARUP Laboratory Tests
Aid in diagnosis of bacterial process
Method
Automated Cell Count/Differential
Detect presence of bacteria in blood
Testing is limited to the University of Utah Health Sciences Center only
Low volume will result in decreased recovery of pathogens
Preferred test to detect acute phase inflammation (eg, autoimmune diseases, connective tissue disease, RA, infection, or sepsis)
Nonspecific test used to detect inflammation associated with infections, cancers, and autoimmune diseases
Confirm infectious agent as C. burnetii (Q-fever) in symptomatic patients
Method
Semi-Quantitative Indirect Fluorescent Antibody
Detect Bartonella species in blood, cerebrospinal fluid (CSF), or tissue
Identify Brucella in blood, CSF, body fluids, and abscesses
Recommended serology test to detect recent infection from Brucella in the context of a clinically compatible illness and exposure history
Reference method for identification of most bacterial species
Aid in initial diagnosis of connective tissue disease
Method
Qualitative Enzyme-Linked Immunosorbent Assay/Semi-Quantitative Indirect Fluorescent Antibody
Preferred panel for the workup of suspected RA or undifferentiated inflammatory arthritides
Method
Semi-Quantitative Enzyme-Linked Immunosorbent Assay/Immunoturbidimetry
Panel includes cyclic citrullinated peptide (CCP) antibody, IgG; rheumatoid factor
Medical Experts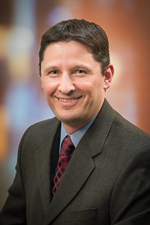 Associate Professor of Clinical Pathology, University of Utah
Medical Director, Bacteriology, Special Microbiology, and Antimicrobial Susceptibility Testing, ARUP Laboratories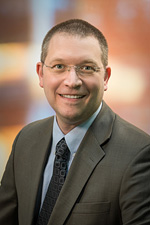 Associate Professor of Clinical Pathology, University of Utah
Chief Operations Officer, Medical Director of Automated Core Laboratory, ARUP Laboratories
References
Resources from the ARUP Institute for Clinical and Experimental Pathology®