Granulomatosis with polyangiitis (GPA) is an antineutrophil cystoplasmic antibody (ANCA)-associated disorder characterized by vasculitis of small- to medium-sized blood vessels and necrotizing granulomatous inflammation in the upper and lower respiratory tract (Chapel Hill, 2012). GPA, formerly known as Wegener granulomatosis, classically involves a triad of organ systems, including the upper respiratory tract, lungs, and kidneys. However, GPA confined to the head and neck is not uncommon.
Quick Answers for Clinicians
Which testing algorithms are related to this topic?
Diagnosis
Indications for Testing
Persistent upper airway symptoms with other systemic manifestations
Criteria for Diagnosis
At least two of the following four criteria (American College of Rheumatology [ACR], 1990)

Sinus involvement
Lung x-ray with nodules, fixed pulmonary infiltrates, or cavities
Urinary sediment with hematuria or red cell casts
Granuloma inflammation within the artery or arteriole
Laboratory Testing
Nonspecific testing – helpful in excluding other diagnoses or identifying organ dysfunction

CBC – may demonstrate anemia, thrombocytopenia; helpful to rule out infection
Urinalysis – hematuria, proteinuria common

Red blood cell casts often present in fresh urine

C-reactive protein (CRP)

ANCA

Indirect immunofluorescence as initial screen

If positive – targeted testing for serine antiproteinase 3 (PR3) and myeloperoxidase (MPO)

Result interpretation

ANCA presence not necessary for diagnosis if clinical and histological findings are consistent with GPA
Anti-PR3 – predominates for GPA
Anti-MPO – nonspecific, less commonly associated with GPA
Histopathology
Tissue biopsy of involved organ – presence of small artery vasculitis with granulomatous infiltration confirms diagnosis

Changes tend to be patchy – highest yield from pulmonary biopsy specimen
Prognosis
ANCA titers do not appear to be predictive of relapse (Comarmond, 2014)
Differential Diagnosis
Infectious

Mycobacteria spp
Fungal (eg, Histoplasma capsulatum)

Vasculitis

Microscopic polyangiitis
Antiglomerular basement membrane disease (Goodpasture syndrome)
Eosinophilic granulomatosis with polyangiitis (formerly Churg-Strauss syndrome)
Single-organ ANCA-associated vasculitis

Granulomatous disease

Sarcoidosis
Lymphomatoid granulomatosis

Lymphoproliferative disease
Background
Epidemiology
Incidence – 5-10/million worldwide (Lutalo, 2014)
Age (Lutalo, 2014)

55 years (mean age of diagnosis)
Peaks in seventh decade
Rare in children

Sex – M:F, equal (Lutalo, 2014)
​Clinical Presentation
Constitutional – weight loss, fever, myalgias, malaise
Otorhinolaryngologic – most patients have involvement

Otologic – serous otitis media, sensorineural hearing loss
Rhinologic – congestion, rhinorrhea, anosmia, sinusitis, septal perforation, ulcers, cartilage weakening (saddleback nose)

Laryngeal/tracheal –

subglottic

or tracheal

stenosis
Pharyngeal – ulcers, granulomatosis lesions

Pulmonary – cough, dyspnea, pulmonary hemorrhage, wheezing
Renal – glomerulonephritis, proteinuria, hematuria

Less common at diagnosis than upper and lower airway involvement, but develops in most patients during disease course

Ophthalmologic – episcleritis, keratitis, uveitis, retinal hemorrhages
Cardiovascular – pericarditis, cardiac ischemia, arrhythmias, valvular disease
Neurologic – mononeuropathy multiplex, sensorimotor polyneuropathy, seizures, central nervous system palsies
Dermatologic – palpable purpura, ulcers, Raynaud phenomena, headache, seizures

Limited disease – may occur without evidence of systemic

vasculitis

​Most often limited to otorhinolaryngologic involvement
ARUP Laboratory Tests
Preferred test for evaluation of suspected vasculitis
Preferred first-line reflex panel for the evaluation of ANCA-associated vasculitis
Method
Semi-Quantitative Indirect Fluorescent Antibody/Semi-Quantitative Multiplex Bead Assay
Comprehensive panel for the evaluation of ANCA-associated vasculitis
Method
Semi-Quantitative Indirect Fluorescent Antibody/Semi-Quantitative Multiplex Bead Assay
Use to monitor previously established MPO/PR3 antibodies or confirm an indirect fluorescent antibody (IFA) ANCA positive test result
Test does not include ANCA testing by IFA
For ANCA testing, refer to the available panel tests
For the workup of suspected vasculitis, refer to ANCA-associated vasculitis profile (ANCA/MPO/PR3) with reflex to ANCA titer
For patients with a history of vasculitis, refer to ANCA with reflex to titer and MPO/PR3 antibodies
Medical Experts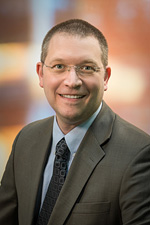 Associate Professor of Pathology (Clinical), University of Utah
Chief Operations Officer, ARUP Laboratories
Professor of Pathology, University of Utah
Medical Director, Immunology, ARUP Laboratories