Squamous cell carcinoma (SCC) of the head and neck is the most common malignancy (90%) of the upper aerodigestive tract. Cancer can develop in several different parts of the head and neck; some of the most common include oral cancer, laryngeal cancer, pharyngeal (throat) cancer, nasal cavity and paranasal sinus cancers, thyroid cancer, and parathyroid tumors. These carcinomas have historically been associated with substance use (tobacco and alcohol). Currently, there has been an epidemiological shift with up to 70% of these cancers being associated with human papillomavirus (HPV). All head and neck SCCs should be tested for HPV, as these cancers have a different course and prognosis.
Key Points
HPV Testing in Head and Neck Cancer
Within the head and neck squamous cell cancers (HNSCC), those that are human papillomavirus positive (HPV+) are recognized as a distinct subset based on etiology, molecular-genetic aberrations, and favorable clinical outcomes. The overall incidence of HPV+ head and neck cancers is increasing in the U.S., while the incidence of HPV negative (HPV-) cancers (primarily tobacco- and alcohol-related) is decreasing. HPV+ tumors are more common in the tongue and tonsils (lingual and palatine) and tend to occur in younger individuals who do not have typical risk factors for head and neck cancer (tobacco smoking and alcohol consumption) (NCCN, 2017).
NCCN recommends that oropharyngeal SCCs (OSCCs) be tested for high-risk oncogenic HPV (NCCN, 2017). Oral HPV type 16 infection increases the risk of oropharyngeal cancer (OC), and a strong causal relationship has been established. HPV types 18, 31, and 33 are responsible for the vast majority of the remaining fraction. Either immunohistochemistry (IHC) for analysis of p16 expression or in situ hybridization (ISH) for detection of HPV DNA in tumor cell nuclei is recommended.
Detection of Oncogenic HPV Infection in Tumors
Available options for detecting HPV DNA in tumor cell nuclei

In situ hybridization (ISH) for HPV DNA

ARUP Laboratories' only available HPV test for oropharyngeal specimens
Sensitive
Formalin-fixed, paraffin-embedded (FFPE) specimen acceptable

Polymerase chain reaction (PCR) for HPV DNA
Immunohistochemistry (IHC) for p16 expression (alternate name is CDKN2A immunostaining)

Protein p16 is usually overexpressed in HPV-associated oropharyngeal squamous cell cancer (HPV-OSCC)
Serves as a reliable surrogate marker; does not confirm presence of HPV genome
FFPE specimen acceptable
ARUP test – p16 by Immunohistochemistry
Diagnosis
Indications for Testing
Nonhealing ulcers in oropharynx
Sore throat
Hoarseness
Palpable mass in neck
Enlarged lymph nodes
Difficulty swallowing
Laboratory Testing
Refer to Key Points
Histology
Gold standard for diagnosis – usually obtained via endoscopy, biopsy, fine needle aspiration of mass
Immunohistochemistry and in situ hybridization
Epstein-Barr virus (EBV) for nasopharyngeal carcinomas
Imaging Studies
CT/MRI/positron emission tomography (PET) – establish local and regional extent of disease

PET

Useful in treatment planning and monitoring
Good sensitivity/specificity for detection of nodal metastases
Prognosis
Markers

Human papillomavirus (HPV) – positive tumors have improved prognosis

Smokers with HPV may have more aggressive tumors (ASCO, 2016)

Much higher rate of other mutations for those who smoke >10 pack years

Associated with worst prognosis

EGFR

FISH is sensitive for amplification
High levels associated with poor prognosis
May be useful in establishing treatment regimens

HER2 – variably expressed; may be associated with improved prognosis
p53 – may predict poor prognosis

Stage at diagnosis (NIH, 2015)

Earlier stage associated with higher rate of survival

Presence of comorbidity – strong predictor of mortality in head and neck cancers
Nature and location of tumors

May determine treatment options that ultimately affect patient mortality
Differential Diagnosis
Nonneoplastic

Congenital

Thyroglossal duct cyst
Branchial cleft cyst
Hemangioma
Lymphangioma
Dermoid

Infectious

Acute lymphadenitis
Abscess/deep-space neck infection
Sialadenitis
Viral
Bacterial
Parasitic

Systemic disease

Kimura disease
Castleman disease

Neoplastic
Screening
Screening for risk factor human papillomavirus (HPV) oropharyngeal infection is not currently recommended – virus resides in the tonsils and is not highly accessible by swab
Monitoring
Squamous cell carcinoma (SCC) antigen

Monitoring test only – not intended for use in diagnosis
Serial determinations (pre- and postsurgery) are necessary – most useful in monitoring for cancer recurrence
Antigen levels decrease to normal levels ~96 hours after removal of lesion

Epstein-Barr virus DNA quantitative polymerase chain reaction (PCR) – useful for monitoring treatment response and disease progression in nasopharyngeal carcinoma
Background
Epidemiology
Incidence

>63,000 estimated new U.S. cases of oral cavity, pharyngeal, and laryngeal cancers – represents ~3.7% of new cancers (NCCN, 2017)
>600,000 new cases worldwide
Increased incidence over the past 10 years – attributed to increasing prevalence of HPV

Age – peaks in 50s

Tumors associated with HPV peak in mid 40s

Sex – M>F, 3:1
Ethnicity – occurs more often in African Americans than Caucasians
Risk Factors
Substance abuse

Tobacco use – increases risk 5- to 25-fold
Alcohol abuse – when combined with smoking, risk increases geometrically

HPV types 16, 18, 31 – associated with carcinoma of tonsils and base of tongue

Associated with oral sex
Risk increased by multiple oral sex partners

Other viral infection
Occupational exposures

Nickel refining, chromium, mustard gas, radium
Woodworking and tanning byproducts

Family history – 1.2- to 2.3-fold higher risk
Betel nut chewing
Pathophysiology
Aerodigestive tract is lined with squamous and respiratory epithelium
Premalignant disease (epithelial dysplasia) may precede frank malignancy
Clinical Presentation
Oral cavity – nonhealing ulcers on the floor of the mouth, tongue, buccal mucosa, hard palate; persistent sore throat
Hypopharynx – hoarseness, dysphagia, otalgia, enlarged cervical nodes
Oropharynx – sore throat, otalgia, odynophagia, chronic dysphagia
Larynx – hoarseness, shortness of breath; supraglottic (neck mass)
Nasopharynx – usually late symptoms of bleeding, obstruction, cranial nerve palsy; otitis media unresponsive to antibiotics
Salivary glands – swelling, adenopathy
Paranasal sinuses – obstructions, symptoms occur usually late in disease
ARUP Laboratory Tests
Preferred in situ hybridization (ISH) test
Detects high-risk HPV subtypes 16, 18 to determine potential cancer risk
Test for human papillomavirus (HPV) genotype 16 and 18 in patients previously diagnosed with head and neck squamous cell carcinoma
Method
Qualitative Polymerase Chain Reaction
Aid in histologic diagnosis of head and neck cancer
Stained and returned to client pathologist for interpretation; consultation available if needed
HPV ISH testing recommended to confirm HPV
Aid in prognostication and therapeutic decision making for neoplasms in which amplification has been demonstrated
Tissues fixed in alcohol-based or nonformalin fixatives have not been tested using this method
Measure protein expression
Testing using tissue fixed in alcohol-based or nonformalin fixatives has not been validated using this method
Specimens placed in decal may have a false-negative result
Repeat testing is recommended for discordant results
Quantify Epstein-Barr virus (EBV) viral load as an aid in monitoring EBV-related disease
Method
Quantitative Polymerase Chain Reaction
Adjunct test for diagnosing nasopharyngeal carcinoma
Method
In situ hybridization (ISH)
Aid in histologic diagnosis of head and neck cancer
Stained and returned to client pathologist for interpretation; consultation available if needed
Useful as a tumor marker for squamous cell carcinomas of the head and neck
Medical Experts
Associate Professor of Pathology (Clinical), University of Utah
Section Head, Solid Tumor Molecular Oncology; Medical Director, Molecular Oncology, ARUP Laboratories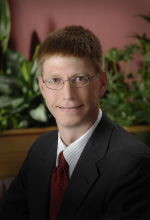 Professor of Pathology (Clinical), University of Utah
Section Chief, Hematopathology, ARUP Laboratories