Hereditary angioedema (HAE) is an episodic swelling disease associated with the deficiency or malfunction of complement 1 esterase inhibitor (C1-INH). In contrast to acquired angioedema, which is a secondary process, HAE is associated with genetic variations. Initial laboratory assessment involves testing for C1-INH levels, complement 4 (C4) levels, functional C1-INH activity, and possibly C1q levels.
Quick Answers for Clinicians
Which testing algorithms are related to this topic?
Diagnosis
Indications for Testing
Recurrent angioedema in the absence of urticaria of

Subcutaneous tissues
Systemic organs
Mouth, larynx, or pharynx

Family history of angioedema
Unexplained episode of laryngeal edema
Laboratory Testing
Initial testing

Complement 1 esterase inhibitor (C1-INH), complement 4 (C4)

Decreased levels suggest hereditary angioedema
Confirm with repeat testing of C1-INH and C4
If family history present, consider functional testing for typing

Functional C1-inhibitor activity

Assists with determination of hereditary angioedema type

Consider C1q testing when family history is absent

Later age of onset and low C1q suggest acquired angioedema
Early age of onset and normal C1q suggest familial angioedema

If all results are normal

Repeat C4, C1-INH testing during attack
Consider other types of angioedema (eg, autoimmune disorder)

Genetic testing – not necessary for diagnosis
Differential Diagnosis
Cutaneous edema

Allergic urticaria/angioedema
Drug-induced angioedema (eg, angiotensin-converting enzyme [ACE] inhibitors, nonsteroidal anti-inflammatory drugs [NSAIDs])
Contact dermatitis
Acquired angioedema
Urticarial vasculitis associated with angioedema
Idiopathic or cold-induced angioedema
Cellulitis
Parasitic infection (eg, Trichinella spp)
Autoimmune conditions

Laryngeal edema – peritonsillar abscess
Background
Epidemiology
Incidence – 1/50,000
Age

Congenital form – usually occurs in childhood
Acquired form – onset occurs later

Sex – M:F, equal
Risk Factors
Genetics
Pressure applied to an extremity
Stress
Ingested estrogens, pregnancy
Lymphoproliferative disorder
Inheritance
Autosomal dominant inheritance
Variants in SERPING1 gene
Classification
Hereditary angioedema (HAE) types

Type 1 – low complement 1 esterase inhibitor (C1-INH) level and low function (85%)

If C1q is also low, suspect acquired angioedema

Type 2 – normal C1-INH level but low function (15%)
Type 3 (familial angioedema) – normal C1-INH and normal function (rare)
Pathophysiology​
C1-INH

Multispecific, protease inhibitor
Regulates the enzymes of the complement, coagulation, fibrinolytic, and kinin-forming systems, including

C1r and C1s subunits of activated first component of complement
Activated Hageman factor (factor XIIa) and Hageman factor fragments
Activated plasma thromboplastin antecedent (PTA or factor XIa)
Prekallikrein (Fletcher factor)
Plasmin

Possible disorders associated with C1-INH include

HAE

Hereditary quantitative deficiency or qualitative defect in C1-INH
Deficiency of functionally active component may lead to life-threatening angioedema

Acquired C1-INH deficiency

Qualitative defect in C1-INH
Associated with a variety of diseases, including lymphoid malignancies
Clinical Presentation
Symptoms typically begin in childhood, worsen in puberty, and have an unpredictable course throughout adulthood
Transient, recurrent attacks of nonpruritic, deep-seated swelling of various tissues occur throughout the body without the presence of urticaria

Typically involves arms, legs, hands, trunk, face, mouth, larynx, airway, genitals, and tongue

Gastrointestinal tract often involved, with recurrent episodes of cramping, abdominal pain, nausea, and emesis (most frequent presenting complaint in children)
Most frequent cause of death is airway obstruction secondary to laryngeal edema
Presence of autoimmune diseases (especially glomerulonephritis) is higher in these patients
Typical and predictable course

Many attacks, preceded by prodrome (tingling sensation)
Swelling gradually increases over the first 24 hours, then gradually subsides over the next 48-72 hours
ARUP Laboratory Tests
Aid in diagnosis of hereditary angioedema (HAE)
Test for C1-esterase inhibitor (C1-INH) levels and complement 4 (C4) levels
Method
Immunoturbidimetry/Semi-Quantitative Enzyme-Linked Immunosorbent Assay/Quantitative Turbidimetric
Panel includes C1-INH, C1-INH functional, complement component 4
Aid in the diagnosis of C1q deficiency
Diagnose hereditary angioedema (HAE)
Monitor response to therapy
Aid in diagnosis of HAE
Monitor response to therapy
Method
Semi-Quantitative Enzyme-Linked Immunosorbent Assay
Rule out a complement deficiency
Follow-up test for complement activity screening when CH50 is low or absent and AH50 is normal and high suspicion remains for complement deficiency
Rule out complement component 3 deficiency
Medical Experts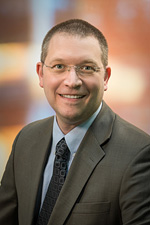 Associate Professor of Pathology (Clinical), University of Utah
Chief Operations Officer, ARUP Laboratories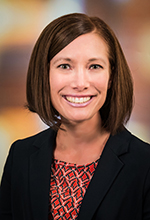 Assistant Professor of Pathology (Clinical), University of Utah
Medical Director, Immunology, ARUP Laboratories