IgA vasculitis (formerly Henoch Schönlein purpura [HSP]) is classified as a small-vessel vasculitis that can be associated with arthritis and predominantly affects the skin and gastrointestinal tract (Jennette, Chapel Hill, 2012). IgA vasculitis is the most common vasculitis of childhood.
Diagnosis
Indications for Testing
Palpable purpura in patient ≤20 years with other systemic symptoms.
Criteria for Diagnosis
Diagnosis is primarily clinical

Criteria have not been widely validated in adults

European League Against Rheumatism (EULAR) criteria (Ozen, 2010)

Palpable purpura, not thrombocytopenic/petechiae (mandatory)
And ≥1 of the following

Diffuse abdominal pain
Histopathology – typically leukocytoclastic vasculitis (LCV) with predominant IgA deposits or proliferative glomerulonephritis with predominant IgA deposits
Arthritis or arthralgias
Renal involvement

Indicators for Renal Involvement

Proteinuria

0.3 g/24 hrs

OR

>30 mmol/mg of urine albumin to creatinine ratio on a spot morning sample

AND/OR

Hematuria or red blood cell casts

>5 red cells per high power field

OR

≥2+ on dipstick

OR

Red blood cell casts in urinary sediment
Laboratory Testing
Nonspecific testing – helpful in excluding other diagnoses or identifying organ dysfunction

In children, usually a clinical diagnosis – typically no need for antineutrophil cytoplasmic antibody (ANCA) testing or biopsy
CBC – normal platelet count rules out idiopathic thrombocytopenic purpura and thrombotic microangiopathies
Urinalysis – hematuria common
Urine protein – 24-hour collection or spot albumin/creatinine on morning sample
C-reactive protein (CRP)

Preferred test to detect inflammatory processes (Choosing Wisely, 2016; American Society for Clinical Pathology)
May be elevated
If CRP not available, order erythrocyte sedimentation rate (ESR)

Blood urea nitrogen (BUN)/creatinine – may be elevated from renal involvement or dehydration
Serum IgA – elevated in many patients
Histology
Granulocytes in small vessel (arterioles and venule walls) with IgA and C3 immune deposition
Glomerulonephritis of IgA vasculitis may be indistinguishable from IgA nephropathy or other glomerulonephritis
Differential Diagnosis
Background
Epidemiology
Incidence (Audemard-Verger, 2015)

Children – 3-26/100,000
Adults – 0.1-1.8/100,000

Age – typically diagnosed in children 3-10 years

Majority are diagnosed in children >5 years

Sex – M>F, 1.5:1
Pathophysiology
Systemic necrotizing small-vessel vasculitis characterized by tissue deposition of IgA-containing immune complexes, most commonly in skin and kidney
Clinical Presentation
Typically a benign, self-limited disorder

Suspected triggers include viral, bacterial, and parasitic pathogens
A few cases cause chronic symptoms
Very small number of cases progress to end-stage renal failure

Classic clinical tetrad of symptoms

Rash – palpable purpura

Often concentrated on extensor surfaces of lower extremities

Polyarthralgia – most common in knees and ankles
Abdominal pain – associated with nausea, emesis, diarrhea
Renal disease – mild glomerulonephritis with microscopic hematuria, red cell casts, proteinuria

Other organ involvement (uncommon)

Neurologic – headache, encephalopathy, seizures, focal neurologic deficits
Pulmonary – diffuse alveolar hemorrhage
Cardiac – myocarditis
Ophthalmic – episcleritis
Genitourinary – orchitis
May present as single organ vasculitis

Disease onset mostly occurs in winter months, suggesting infectious trigger

Frequently preceded by upper respiratory tract infection – ~50% of cases
Also associated with gastrointestinal infection

May be associated with other diseases or these diseases may be causal
Relapses

More common in adults, rare in children
May recur after renal transplantation
ARUP Laboratory Tests
Preferred test to detect acute phase inflammation (eg, autoimmune diseases, connective tissue disease, rheumatoid arthritis, infection, or sepsis)
Screening test to evaluate kidney function
Screening test to evaluate kidney function
Assay interference (negative) may be observed when high concentrations of N-acetylcysteine (NAC) are present
Negative interference has also been reported with NAPQI (an acetaminophen metabolite), but only when concentrations are at or above those expected during acetaminophen overdose
Preferred first-line reflex panel for the evaluation of ANCA-associated vasculitis
Method
Semi-Quantitative Indirect Fluorescent Antibody/Semi-Quantitative Multiplex Bead Assay
Components: ANCA, IgG; MPO, IgG; PR3, IgG
Determine whether to use IgA or IgG tTG and DGP assays
Medical Experts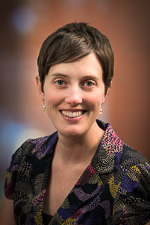 Associate Professor of Pathology (Clinical), University of Utah
Laboratory Director for ARUP at University of Utah Health and Huntsman Cancer Institute
Laboratory Director, South Jordan and Sugarhouse Health Center Clinical Laboratories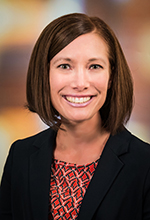 Associate Professor of Pathology (Clinical), University of Utah
Medical Director, Immunology, ARUP Laboratories