Listeria monocytogenes is the causative agent of listeriosis, which primarily affects pregnant women, newborns, older adults, and people with weakened immune systems. Listeria is particularly dangerous for pregnant women because, although mild in the woman, the illness can cause severe disease or even death to a fetus or newborn. Laboratory testing is necessary for the definitive diagnosis of listeriosis because its clinical presentation is similar to that of many other infectious diseases. Bacterial culture is the preferred testing method for diagnosis. Often, treatment is initiated before definitive diagnosis due to the potential severity of symptoms.
Quick Answers for Clinicians
How does listeriosis present clinically, and how does presentation affect diagnosis?
Many of the symptoms associated with Listeria infection vary by population, which makes it difficult to diagnose the illness based on clinical symptoms alone. Pregnant women typically experience mild, flulike symptoms such as fatigue and muscle aches. However, infections during pregnancy can lead to miscarriage, stillbirth, premature delivery, or serious infection in the newborn. Generally, healthy people with normal immune systems are asymptomatic, but may experience gastroenteritis or flulike symptoms following a high-dose Listeria exposure. Because of the clinical similarity of listeriosis to other foodborne illnesses, laboratory testing is often required for definitive diagnosis.
Which other diseases are associated with Listeria monocytogenes?
Listeria monocytogenes is associated with several invasive diseases including sepsis, neonatal sepsis, meningitis, and encephalitis. These manifestations of Listeria infection are more common in neonates, older adults, and individuals with weakened immune systems. More information about the specific testing strategies for these invasive diseases can be found in their associated ARUP Consult topics.
Where can I find Listeria monocytogenes outbreak information?
Indications for Testing
The indications for testing vary based on the patient, specific clinical features, and degree of suspicion. Specific populations are described below.
Susceptible Populations
Testing in pregnant women, newborns, those older than 65 years, and those with weakened immune systems varies by clinical situation. Situation-specific testing indications are listed below.
Asymptomatic
Laboratory testing is not recommended for pregnant women or other susceptible populations who may have consumed food contaminated with Listeria, but who exhibit no symptoms. Patients should return for evaluation if they develop symptoms within 2 months of consuming contaminated food.
Mildly Symptomatic but Afebrile
There is little evidence to guide specific recommendations for afebrile individuals with mild symptoms. As such, appropriate laboratory testing and medical management should be determined on a case-by-case basis. These patients may be managed expectantly or can be tested with blood culture.
Febrile With or Without Other Symptoms
An exposed person with a fever higher than 100.6°F (38.1°C), signs and symptoms consistent with listeriosis, and no other known cause of illness should be simultaneously tested and treated for presumptive listeriosis. Laboratory testing should include culture with a sample type appropriate to clinical presentation (eg, blood, cerebrospinal fluid [CSF]). In most cases, treatment with antibiotics should not be delayed for laboratory results.
Other Populations
People with normal immune systems rarely develop serious symptoms of listeriosis, but may experience a self-limited acute febrile gastroenteritis. Testing of these individuals is generally not recommended.
Laboratory Testing
Recommended Testing
Culture
Isolation of Listeria monocytogenes from culture is the only definitive way to diagnose listeriosis. Sample type is dependent on clinical presentation and can include blood, CSF, placenta, and amniotic fluid. Stool culture is not indicated.
Other Testing
Serology
Serologic testing for Listeria has poor sensitivity and specificity and is not recommended for diagnosis of listeriosis.
ARUP Laboratory Tests
Detect presence of bacteria in blood
Identify bacteria in CSF

Limited to the University of Utah Health Sciences Center only
Method
Stain/Culture/Identification
Identify bacteria in normally sterile body fluids

Limited to the University of Utah Health Sciences Center only
Medical Experts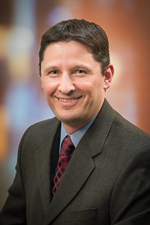 Associate Professor of Pathology (Clinical), University of Utah
Medical Director, Bacteriology, Special Microbiology, and Antimicrobial Susceptibility Testing, ARUP Laboratories
References
Additional Resources
Posfay-Barbe KM, Wald ER.
Listeriosis.
Semin Fetal Neonatal Med. 2009; 14 (4): 228-33.