Malabsorption is characterized by the inability to digest or absorb nutrients from the small intestine into the bloodstream and is related to diseases of the pancreas, liver, and intestine. Test choice depends on the clinician's suspicion regarding the etiology of the malabsorption (eg, carbohydrate malabsorption versus fat malabsorption). "Shotgun" approaches to malabsorption evaluations are not recommended.
Quick Answers for Clinicians
Which testing algorithms are related to this topic?
Medical Experts
Associate Professor of Pathology (Clinical), University of Utah
Medical Director, Parasitology/Fecal Testing, Infectious Disease Antigen Testing, Bacteriology, and Molecular Amplified Detection, ARUP Laboratories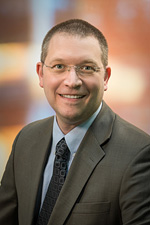 Associate Professor of Pathology (Clinical), University of Utah
Chief Operations Officer: Medical Director, Automated Core Laboratory, ARUP Laboratories
Assistant Professor of Pathology (Clinical), University of Utah
Medical Director, Molecular Infectious Disease, ARUP Laboratories