Meningitis is the inflammation of the leptomeninges, the tissues surrounding the brain and spinal cord. Prompt identification and treatment of infectious meningitis may prevent irreversible neurological sequelae. Evaluation of the cerebrospinal fluid (CSF) for white blood cells (WBCs), red blood cells (RBCs), malignant cells, bacterial, viral or fungal elements, protein and glucose levels, as well as other markers is critical to determine correct treatment and optimal outcomes.
Diagnosis
Indications for Testing
Fever
Headache
Altered sensorium
Stiff neck
Laboratory Testing
Initial testing is nonspecific – CBC, electrolytes

Normal WBC does not rule out meningitis

CSF exam – necessary to determine presence of meningitis

CSF opening pressure – limited value if normal; usually >300 mm in bacterial but ≤300 in all others
Microscopic exam – white count >1,000 cells/µL in >90% of patients with bacterial meningitis

Neutrophils (typically >80%) usually predominate in bacterial meningitis

Lymphocytes/monocytes predominate in viral and fungal meningitis – early viral disease may have ≥50% neutrophils, but shift toward lymphocytes/monocytes
Immunocompromised patients may not demonstrate elevated WBC results in bacterial meningitis

Immunocompromised patients and those with Listeria monocytogenes may have normal CSF WBC results – Listeria may also present with normal WBC results and high protein CSF
Normal WBC result does not exclude bacterial meningitis

Protein – usually elevated (>200 mg/dL) in bacterial and fungal meningitis; usually <200 in viral
Glucose – usually low (<10mg/dL) in bacterial and tuberculous meningitis; normal to minimally low in viral and fungal meningitis
Gram stain – useful if positive
Culture

Bacterial culture – gold standard for diagnosis of bacterial meningitis

Anaerobic culture may be important for postneurosurgical meningitis or shunt meningitis

Fungal and acid-fast bacilli (AFB) cultures require HIGH VOLUME taps (at least 10cc fluid)
Viral culture from CSF not indicated

CSF antigen antibody testing, when appropriate (eg, pneumococcal antigen, dimorphic fungi serology, cryptococcal antigen)

Polymerase chain reaction (PCR) testing for enterovirus, Epstein-Barr virus (EBV), herpes simplex virus (HSV), varicella-zoster virus (VZV), cytomegalovirus (CMV), arboviruses
Blood cultures – may be positive in up to 2/3 of patients in Western countries in bacterial meningitis

Less sensitive if antibiotics have been administered

Other tests to consider

Rapid serum HIV antibody and plasma viral load testing – rule out acute HIV infection

Use for patients with risk factors and aseptic meningitis

Rapid plasma reagin (RPR) – rule out syphilis
Urinalysis – may reveal urinary tract infection as etiology of bacteremia
Malaria blood film – in areas where malaria is endemic

Has a negative predictive value of 98%
Imaging Studies
Computed tomography (CT)/magnetic resonance imaging (MRI) – consider prior to CSF tap if focal findings are present or patient is significantly immunocompromised,
Chest x-ray – may be useful in diagnosing pneumonia as etiology (usually Streptococcus pneumoniae)
Differential Diagnosis
Connective tissue central nervous system (CNS) disease
Vasculitic CNS disease
Granulomatous CNS disease
Migraine headache
Malignant meningitis

Carcinoma
Lymphoma
Leukemia

Subarachnoid hemorrhage
Stroke
Seizure disorder
Febrile seizures in children
Fabry disease
Medications – numerous drugs can cause aseptic meningitis
Monitoring
Serology should not be used to monitor status of disease.
Background
Epidemiology
Incidence

Bacterial – 4-6/100,000
Viral – ~10/100,000 in U.S. (Putz, 2014)

Occurrence/transmission

Hematogenous dissemination (bacteremia, viremia)
Trauma – surgery, head trauma (basilar skull fracture, as nidus for development of infection)
Classification
Viral (aseptic) – most common cause
Bacterial
Fungal

Blastomyces dermatitidis
Cryptococcus neoformans
Histoplasma capsulatum
Coccidioides immitis

Parasites

Amoeba – Acanthamoeba and Naegleria
Angiostrongylus cantonensis

Spirochetes
Tickborne illnesses
Risk Factors
Advanced age
Male sex
Low socioeconomic status
Crowded living conditions
African American ethnicity
Dural defects
Intravenous drug abuse
Immunosuppression (eg HIV, connective tissue diseases, malignancy)
Indwelling shunts
Recent neurologic surgery
Clinical Presentation
Headache
Fever
Meningismus, nuchal rigidity, altered sensorium, seizures, photophobia

Kernig sign – resistance to passive extension of the knee when the hip is flexed at 90% (highly insensitive, very specific [Putz, 2014])
Brudzinski sign – spontaneous flexion of hips and knees on passive flexion of the neck (highly insensitive, very specific [Putz, 2014])

Nausea, emesis
Focal neurologic deficits, hemiparesis
Rash – VZV, meningococcus, Rocky Mountain spotted fever, ehrlichiosis
Complications

Focal permanent neurologic deficits

Deafness, blindness, paresis

Hydrocephalus
CNS abscess
Seizure disorder
Recurrent meningitis

Congenital anatomical defects
Neurogenic cysts
Asplenia
Congenital immunodeficiencies (eg, complement deficiency)
Acquired immunodeficiencies (eg, HIV)
Mollaret meningitis (caused by HSV)
Prevention
Viral – mumps vaccination
Bacterial

H. influenzae vaccination in childhood
S. pneumoniae vaccination in childhood

Conjugate vaccine for infants, polysaccharide vaccine for other at-risk groups

N. meningitidis vaccination in children 11-18 years (if vaccinated between 11 and 15 years, recommend booster), freshmen entering college, complement-deficient patients, asplenic patients

Chemoprophylaxis for close contacts of patients with N. meningitidis
Medical Experts
Professor of Pathology (Clinical), University of Utah
Medical Director, Emerging Public Health Crises, Parasitology/Fecal Testing, and Infectious Disease Antigen Testing, ARUP Laboratories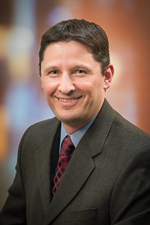 Associate Professor of Pathology (Clinical), University of Utah
Medical Director, Bacteriology, Special Microbiology, and Antimicrobial Susceptibility Testing, ARUP Laboratories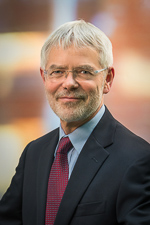 Adjunct Associate Professor of Pathology, University of Utah
Medical Director, Molecular Infectious Diseases, ARUP Laboratories