Narcolepsy is a sleep disorder characterized by excessive daytime sleepiness (EDS) and difficulty maintaining both sleep and wakefulness. The International Classification of Sleep Disorders, third edition (ICSD-3), divides narcolepsy into two subtypes, narcolepsy type 1 and narcolepsy type 2.
Narcolepsy type 1 is caused by a hypocretin (orexin) deficiency, and definitive diagnosis is based on the presence of cataplexy (sudden episodes of muscle weakness triggered by strong emotions) or a hypocretin deficiency confirmed through laboratory testing (although this testing may not be available). The pathophysiology for narcolepsy type 2 is uncertain, and it is diagnosed by clinical history and sleep studies.
Because of the strong association between narcolepsy and the presence of the human leukocyte antigen (HLA)-DQB1*06:02 allele, genetic testing for HLA-DQB1*06:02 can help rule out narcolepsy.
Quick Answers for Clinicians
What are the different classifications of narcolepsy?
Previously, narcolepsy was divided into two types: narcolepsy with cataplexy (a sudden loss of muscle tone brought on by strong emotions) and narcolepsy without cataplexy. However, patients who initially present without cataplexy often develop cataplexy after the initial diagnosis, and 25-30% of individuals with narcolepsy who do not experience cataplexy have hypocretin deficiencies. As a result, the International Classification of Sleep Disorders, third edition (ICSD-3), updated the narcolepsy classifications to differentiate narcolepsy type 1, which requires either the presence of cataplexy or documentation of lower than normal levels of hypocretin-1, and narcolepsy type 2, which does not.
Narcolepsy type 1 is generally presumed to be an autoimmune-mediated disease in which a loss of hypocretin-producing neurons results in a decrease in hypocretin (orexin). Hypocretin deficiency is often, but not always, accompanied by cataplexy. The pathophysiology of narcolepsy type 2 (formerly narcolepsy without cataplexy) is uncertain, but it may be caused by less extensive damage to hypocretin-producing neurons.
Does the diagnosis of narcolepsy differ for pediatric populations?
Although the criteria for diagnosis in children are the same as those used for adults, narcolepsy often presents differently in children, which can lead to misdiagnosis. The following symptoms may be present in children :
Hyperactivity during the day
Cataplexy without an obvious emotional trigger
Increased time spent sleeping over a 24-hour period
Indications for Testing
Testing for narcolepsy should be considered when an individual has experienced EDS regularly for at least 3 months and after other common causes of persistent sleepiness (eg, other sleep disorders, insufficient sleep, medication use, depression) have been ruled out.
Laboratory Testing
Sleep assessments are more important to the diagnosis of narcolepsy than are standard laboratory tests. Typically, an individual with narcolepsy experiences sleep fragmentation during a nocturnal polysomnography (PSG) and several short sleep-onset rapid-eye-movement (REM) periods (SOREMPs) during multiple sleep latency testing (MSLT). If the findings of these tests are indicative of narcolepsy (see Diagnostic Criteria below), further laboratory testing may be performed to differentiate between narcolepsy type 1 and type 2.
Sleep tests should not be administered when the patient is under the influence of medications that affect REM sleep, such as psychoactive medications, stimulants, and antidepressants.
Human Leukocyte Antigen-DQB1*06:02 Genotyping
The HLA-DQB1*06:02 allele is strongly associated with narcolepsy and is present in over 98% of individuals with narcolepsy type 1 and about 50% of individuals with narcolepsy type 2, representing one of the strongest HLA-disease associations. However, 15-25% of individuals in the general population also carry the allele, which suggests that it is necessary but not sufficient for development of the disorder and that additional genetic and environmental factors may be involved.
HLA testing in a patient has an excellent negative predictive value and is useful to rule out narcolepsy in patients with unexplained sleepiness. However, the positive predictive value is low; a positive test for HLA-DQB1*06:02 does not establish a diagnosis on its own.
Because an individual without HLA-DQB1*06:02 almost never has a hypocretin deficiency, some clinicians suggest testing for the allele before performing a lumbar puncture to assess hypocretin-1 concentrations in patients.
Recent studies indicate a gene dose effect for HLA-DQB1*06:02: homozygosity doubles the risk of narcolepsy. Other HLA alleles in trans position have been described as dominantly protective, including HLA-DQB1*06:03, *06:01, *05:01, *06:09, and DQB1*02 alleles. However, currently available clinical tests do not provide information on gene dose; they only report the presence or absence of HLA-DQB1*06:02 allele (positive or negative).
Hypocretin-1 Testing
Hypocretin deficiency is diagnostic for narcolepsy type 1. After a positive test for HLA-DQB1*06:02, a test for hypocretin-1 in cerebrospinal fluid (CSF), if available, may be performed. A value of ≤110 pg/mL is sufficient for a diagnosis of narcolepsy type 1 in patients suffering from EDS. However, because hypocretin testing is not always available, narcolepsy type 1 and type 2 may be differentiated based solely on the presence or absence of cataplexy.
Diagnostic Criteria
International Classification of Sleep Disorders
Narcolepsy Type 1
The ICSD-3 indicates that both of the following criteria must be met for a diagnosis of type 1 :
Lapses into daytime sleep or episodes of irrepressible need to sleep occurring each day for 3 months or more
At least one of the following:

Cataplexy along with a mean sleep latency of ≤8 minutes, plus two or more SOREMPs on a standard MSLT (one SOREMP may be replaced by a SOREMP within 15 minutes of sleep onset on the nocturnal PSG)
Hypocretin deficiency (CSF hypocretin-1 value of ≤110 pg/mL)
Narcolepsy Type 2
All five of the following criteria must be met for a diagnosis of type 2 :
Lapses into daytime sleep or episodes of irrepressible need to sleep occurring each day for 3 months or more
Mean sleep latency of ≤8 minutes, plus two or more SOREMPs on a standard MSLT (one SOREMP may be replaced by a SOREMP within 15 minutes of sleep onset on the nocturnal PSG)
Absence of cataplexy
CSF hypocretin-1 concentration either not measured or >110 pg/mL
Hypersomnolence or sleep latency observations that are not better explained by a different cause
Diagnostic and Statistical Manual of Mental Disorders
Criteria from DSM-5 for a diagnosis of narcolepsy (not subdivided by type) include the following :
Several periods of irrepressible need to sleep or lapses into sleep occurring on the same day, at least three times a week for 3 months
At least one of the following:

Several episodes of cataplexy per month, characterized as either:

Brief episodes of muscle tone loss, triggered by laughter or joking, with maintained consciousness (in individuals with long-term disease)
Spontaneous grimaces, jaw opening with tongue thrusting, or global hypotonia without any emotional triggers (in children or individuals with disease onset in the last 6 months)

Hypocretin deficiency (CSF hypocretin-1 value of ≤110 pg/mL not attributable to another cause such as brain infection, injury, or inflammation)
REM sleep latency ≤15 minutes on nocturnal PSG or a mean sleep latency of ≤8 minutes with two or more SOREMPs on a standard MSLT
ARUP Laboratory Tests
Use to rule out narcolepsy type 1
May help determine if hypocretin-1 CSF should be tested in an individual
Does not rule out narcolepsy type 2
Method
Polymerase Chain Reaction/Fluorescence Monitoring
Use to diagnose narcolepsy type 1
Hypocretin-1 CSF (not performed at ARUP Laboratories)
Medical Experts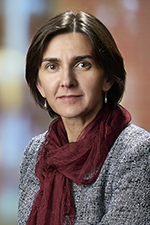 Associate Professor of Pathology (Clinical), University of Utah
Director, Histocompatibility and Immunogenetics Laboratory, University of Utah Health
Medical Director, Immunology, ARUP Laboratories