Coronaviruses are a large family of respiratory viruses. Common coronaviruses usually cause mild illness. Rarer coronaviruses, including severe acute respiratory syndrome coronavirus (SARS-CoV), Middle East respiratory syndrome coronavirus (MERS-CoV), and the recently discovered coronavirus, severe acute respiratory syndrome coronavirus 2 (SARS-CoV-2), which causes novel coronavirus disease 2019 (COVID-19), can lead to more severe illness.
As of spring 2020, SARS-CoV-2 is widespread in the United States and many other countries. It is believed that the virus originated in a market in China through animal-to-human transmission. Subsequent spread of infection has been person-to-person through the respiratory route of transmission, similar to other respiratory viruses. Identification of patients with SARS-CoV-2 can help to isolate cases and prevent further person-to-person transmission, thus limiting the number of cases, slowing the spread of infection, and mitigating the impact on healthcare resources.
Reverse transcriptase polymerase chain reaction (RT-PCR) testing is currently the only recommended method for SARS-CoV-2 diagnosis. Testing decisions should be based on local epidemiology, clinical signs and symptoms, and the course of illness. The environment surrounding COVID-19 testing is evolving rapidly. Clinicians are advised to consult the CDC for the most current clinical criteria.
Quick Answers for Clinicians
Indications for Testing
The CDC's clinical criteria for persons who should be evaluated for COVID-19 are rapidly evolving as more is learned about the disease. Clinicians should use their judgment to determine if a patient has signs and symptoms compatible with COVID-19 and whether the patient should be tested. The CDC recommends the following categories of prioritization for testing patients with suspected COVID-19 infection.
Priorities for Testing Patients with Suspected COVID-19 Infection

Priority 1

Ensure optimal care options for all hospitalized patients
Lessen the risk of healthcare-associated infections
Maintain the integrity of the healthcare system

Test

Hospitalized patients
Healthcare workers with symptoms

Priority 2

Ensure those at highest risk of infection complications are rapidly identified and appropriately triaged

Test

Patients in long-term care facilities with symptoms
Patients older than 65 yrs with symptoms
Patients with underlying conditions with symptoms
First responders with symptoms

Priority 3

As resources allow, test individuals to decrease community spread
Ensure health of essential workers

Test

Critical infrastructure workers with symptoms
Individuals who do not meet any of the above categories with symptoms
Healthcare facility workers and first responders
Individuals with mild symptoms in communities experiencing high numbers of COVID-19 hospitalizations

Nonpriority

Test

Individuals without symptoms

Source: CDC, Criteria to Guide Evaluation and Laboratory Testing for COVID-19
Local and regional health authorities may provide additional guidance for prioritizing patients for COVID-19 testing. Prioritization of patients is important because a rapid increase in test demand could exceed the capacity of laboratories as well as the ability of manufacturers to supply test kits and reagents.
Laboratory Testing
Diagnosis
RT-PCR testing is used to detect SARS-CoV-2 in respiratory specimens of patients meeting the CDC's clinical criteria for COVID-19. SARS-CoV-2 RNA is generally detectable in nasopharyngeal (NP) and oropharyngeal (OP) swabs during the acute phase of infection.
A negative result indicates that SARS-CoV-2 RNA was not present in the specimen above the limit of detection. However, a negative result does not exclude the possibility of COVID-19 and should not be used as the sole basis for treatment or patient management. The possibility of a false-negative result should be considered if the patient's recent exposures or clinical presentation suggests that COVID-19 is likely. Retesting should be considered based on clinical judgment in combination with the recommendation of public health authorities. Overall test sensitivity may be reduced if optimal sample collection is not followed. Early data suggest that some specimens, including nasal swabs, may reduce test sensitivity.
Testing for Previous Exposure
The CDC is working to develop a serology test for SARS-CoV-2. However, at this time, serology testing is not widely available for SARS-CoV-2, and, consequently, there is no means of testing for previous exposure to SARS-CoV-2.
ARUP Lab Tests
ARUP continues to perform SARS-CoV-2 testing for the state of Utah. At this time, ARUP is unable to accept testing from national clients. The environment surrounding COVID-19 testing is evolving rapidly. Please refer to ARUP's Response to Coronavirus Disease 2019 (COVID-19) page for our most up-to-date testing information.
Medical Experts
Associate Professor of Clinical Pathology, University of Utah
Medical Director, Parasitology/Fecal Testing, Infectious Disease Antigen Testing, Bacteriology, and Molecular Amplified Detection, ARUP Laboratories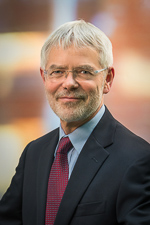 Professor of Pathology, University of Utah
Medical Director, Molecular Infectious Diseases at ARUP Laboratories