Autoimmune pancreatitis (AIP) is a rare form of chronic pancreatitis characterized by diffuse enlargement of the pancreas, narrowing of the pancreatic duct, and lymphoplasmacytic infiltration and fibrosis. AIP presents similarly to pancreatic cancer, so definite diagnosis is imperative to avoid unnecessary major surgery.
Type I AIP is the pancreatic manifestation of systemic IgG4-related isease. Histologically, it is a lymphoplasmacytic sclerosing pancreatitis (LPSP). Refer to ARUP Consult's IgG4-related disease topic for more information.
Type 2 AIP, or idiopathic duct-centric pancreatitis, is IgG4 negative and is characterized by granulocytic lesions. Type 2 is more rare and less well understood.
Both types respond to steroid therapy, although type 1 AIP will often (20-60% of the time) relapse (Hart, 2015).
Diagnosis
Indications for Testing
Painless obstructive jaundice
Chronic or recurrent abdominal pain
Pancreatic mass
Decrease in pancreatic function resulting in hyperglycemia or steatorrhea
Acute pancreatitis
Criteria for Diagnosis
International Consensus Diagnostic Criteria Levels 1 & 2 for Autoimmune Pancreatitis (AIP) Types 1 & 2
Criterion
Type 1 AIP
Type 2 AIP
Level 1 Criteria
Level 2 Criteria
Level 1 Criteria
Level 2 Criteria
Parenchymal imaging

Typical – diffuse enlargement with delayed enhancement

Indeterminate – focal enlargement with delayed enhancement

Typical – diffuse enlargement with delayed enhancement

Indeterminate – focal enlargement with delayed enhancement

Ductal imaging (ERP)

Long or multiple strictures (>1/3 duct length) without upstream dilatation

Focal narrowing without upstream dilatation (<5 mm)

Long (>1/3 duct length) or multiple strictures without upstream dilatation

Focal narrowing without upstream dilatation (<5 mm)

Serology

IgG4 >2x upper limit

IgG4 1-2x upper limit

n/a

n/a

Other organ involvement

Extrapancreatic organ histology – any 3 of the following

Lymphoplasmacytic infiltration with fibrosis and without granulocytic infiltration
Storiform fibrosis
Obliterative phlebitis
>10 cells/HPF IgG4-positive cells

Typical radiology – any 1 of the following

Segmental/multiple proximal or distal biliary stricture
Retroperitoneal fibrosis

Extrapancreatic organ histology including bile duct biopsies – both of

Marked lymphoplasmacytic infiltration without granulocytic infiltration
10 cells/HPF IgG4-positive cells

Physical or radiological evidence of ≥1 of the following

Enlarged salivary/lachrymal glands
Renal involvement

Clinically diagnosed IBD

n/a

Histology of pancreas

LPSP and 3 of the following

Periductal lymphoplasmacytic infiltrate without granulocytic infiltration
Obliterative phlebitis
Storiform fibrosis
>10 cells/HPF IgG4-positive cells

LPSP and 2 of the following

Periductal lymphoplasmacytic infiltrate without granulocytic infiltration
Obliterative phlebitis
Storiform fibrosis
>10 cells/HPF IgG4-positive cells

IDCP and both of the following

Granulocytic infiltration of duct wall with or without acinar inflammation
0-10 cells/HPF IgG4-positive cells

Both of the following

Granulocytic and lymphoplasmacytic acinar infiltrate
0-10 cells/HPF IgG4-positive cells

Response to steroid (Rt)

Rapid (<2 wk) radiological demonstration of marked improvement in pancreatic/extrapancreatic manifestations

Rapid (<2 wk) radiological demonstration of marked improvement in manifestations

O'Reilly, 2014

AIP, autoimmune pancreatitis; IBD, inflammatory bowel disease; IDCP, idiopathic duct-centric pancreatitis; H, histology; HPF, high powered field; LPSP, lymphoplasmacytic sclerosing pancreatitis; OOI, other organ involvement; Rt, response to steroid therapy; S, serology
Diagnosis of Types 1 and 2 AIP
Type 1 AIP
Type 2 AIP
Cardinal feature
Imaging evidence
Collateral evidence
Imaging evidence
Collateral evidence
Definitive diagnosis

Histology

Typical/indeterminate

Confirmed LPSP

Typical/ indeterminate

Histologically confirmed or clinical IBD and level 2H and Rt

Imaging

Typical

Any level ½

Typical/ indeterminate

Histologically confirmed or clinical IBD and level 2H and Rt

Indeterminate

≥2 level 1

Typical/ indeterminate

Histologically confirmed or clinical IBD and level 2H and Rt

Steroid response

Indeterminate

Level 1 S/OOI and Rt OR

Level 1 D and level 2

S/OOI/H and Rt

Typical/ indeterminate

Histologically confirmed or clinical IBD and level 2H and Rt

Probable diagnosis

n/a

Indeterminate

Level 2S/OOI/H and Rt

Typical/ indeterminate

Level 2H/clinical IBD and Rt

O'Reilly, 2014

AIP, autoimmune pancreatitis; IBD, inflammatory bowel disease; IDCP, idiopathic duct-centric pancreatitis; H, histology; HPF, high powered field; LPSP, lymphoplasmacytic sclerosing pancreatitis; OOI, other organ involvement; Rt, response to steroid therapy; S, serology
Several diagnostic criteria have been developed, relying primarily on imaging and histology, and incorporating additional information about other organs involved and response to steroids

Serum IgG4 elevations – helpful in diagnosis of type 1 AIP (~66% will have elevations)

Not helpful for type 2 AIP (only ~25% have elevated serum IgG4)

Although significant differences exist among these criteria, overlaps occur in certain aspects

The most comprehensive diagnostic criteria for AIP is from the new international consensus – requires imaging plus laboratory and/or histopathologic findings

HISORt (histology, imaging, serology, other organ involvement, and response to therapy) diagnostic criteria for autoimmune pancreatitis (Chari, 2006)

HISORt Diagnostic Criteria for Autoimmune Pancreatitis
Group
Criteria

A. Histology

Diagnostic (any 1)

Pancreatic histology showing LPSP
Lymphoplasmacytic infiltrate with abundant (>10 cells/HPF) IgG4-positive cells in pancreas

Supportive (any 1)

Lymphoplasmacytic infiltrate with abundant (>10 cells/HPF) IgG4-positive cells in involved
extrapancreatic organ
Lymphoplasmacytic infiltrate with fibrosis in pancreas

B. Imaging

Typical imaging features

CT/MRI – diffusely enlarged gland with delayed (rim) enhancement
ERCP – diffusely irregular and attenuated main pancreatic duct

Atypical imaging features

Pancreatitis, focal pancreatic mass, focal pancreatic duct stricture, pancreatic atrophy, pancreatic calcification

C. Serology

Elevated serum IgG4 level

D. Other organ involvement

Hilar/intrahepatic biliary strictures, persistent distal biliary stricture, parotid/lacrimal gland involvement, mediastinal lymphadenopathy, retroperitoneal fibrosis

E. Response to steroid therapy

Resolution/marked improvement of pancreatic/extrapancreatic manifestation with steroid therapy

F. Diagnosis

Group A, diagnostic histology alone
Group B, typical imaging features and elevated serum IgG4
Group C, unexplained pancreatic disease with serology or other organ involvement and response to steroid

Source: Chari, 2006

CT, computed tomography; ERCP, endoscopic retrograde cholangiopancreatography; HPF, high power field; LPSP, lymphoplasmacytic sclerosing pancreatitis; MRI, magnetic resonance imaging

Diagnostic criteria for autoimmune pancreatitis by the Japan Pancreas Society (Okazaki, 2009)

Findings on imaging radiography (1 required)

Cross-sectional imaging

Diffusely enlarged pancreas
Enhanced peripheral rim of hypoattenuation "halo"
Low-attenuation mass in head of pancreas

Endoscopic retrograde cholangiopancreatography (ERCP) or magnetic resonance cholangiopancreatography (MRCP)

Segmental pancreatic ductal narrowing
Focal pancreatic ductal narrowing
Diffuse pancreatic ductal narrowing

Serologic and histologic findings (1 required)

Serologic analysis

Elevated serum IgG4 level
Elevated serum IgG or gammaglobulin level
Presence of antilactoferrin antibody (ALA), anticarbonic anhydrase II antibody (ACA II), antismooth muscle antibody (ASMA), or antinuclear antibody (ANA)

Pancreatic-biliary histologic analysis

Periductal lymphoplasmacytic infiltration or fibrosis
Obliterative phlebitis
IgG4-positive plasma cells in tissue (the presence of tissue IgG4-positive cells is not necessarily abnormal, but an increased number of infiltrating IgG4-positive plasma cells is abnormal)

Nongastrointestinal histologic analysis

Tubulointerstitial nephritis with immune deposits within tubular basement membranes
Pulmonary interstitial lymphoplasmacytic infiltration with IgG4-positive plasma cells (the presence of tissue IgG4-positive cells is not necessarily abnormal, but an increased number of infiltrating IgG4-positive plasma cells is abnormal)
Chronic sialadenitis with IgG4-positive plasma cells (the presence of tissue IgG4-positive cells is not necessarily abnormal, but an increased number of infiltrating IgG4-positive plasma cells is abnormal)

Kim diagnostic criteria for autoimmune pancreatitis (Kim, 2006)

For diagnosis, criterion I must be present, together with any of criteria II to IV
Criterion I. Pancreatic imaging (essential)

Diffuse enlargement of pancreas and
Diffuse/segmental irregular narrowing of main pancreatic duct

Criterion II. Laboratory finding

Elevated levels of IgG or IgG4 or
Detected autoantibodies

Criterion III. Histopathology

Fibrosis and lymphoplasmacytic infiltration

Criterion IV. Response to steroid
Initial testing

Liver enzymes

May show an obstructive pattern

Lipase

May be elevated
Nonspecific marker for pancreatic damage

CBC

Useful in evaluation for malignancy
Does not provide information for diagnosis of AIP

Serum IgG4

≥2-fold elevation of IgG4 highly suggestive of AIP
IgG4 elevated in ~66% of patients (Hart, 2015)

CA19-9 – elevated in 50% of patients with AIP

Also elevated in malignancy, but not specific for malignancy
Characterized by lymphocyte and plasma cell infiltration

Important in differentiating AIP from acute and chronic pancreatitis, lymphoma, and pancreatic cancer
Endoscopic ultrasound – diffusely irregular and attenuated main pancreatic duct
Computed tomography (CT)/magnetic resonance imaging (MRI) – typically shows diffuse enlargement of the pancreas (sausage shape)
Endoscopic retrograde cholangiopancreatography (ECRP)/magnetic resonance cholangiopancreatography (MRCP) – may be necessary for equivocal cases
Pancreatic cancer
Cholangiocarcinoma
​Idiopathic pancreatitis
Primary sclerosing cholangitis
Prevalence – 0.82/100,000 in Japan (no U.S. or European data available) (Martins, 2017)
Age (Martins, 2017)

Type 1 AIP – mean age 61.4
Type 2 AIP – mean age 39.9

Sex (Martins, 2017)
Type 1 AIP

Pancreatic manifestation of immunoglobulin IgG4-related disease, a multiorgan disease
LPSP

Type 2 AIP

Pancreas specific disorder not associated with elevated IgG4
Idiopathic duct-centric pancreatitis (IDCP)
​May be associated with inflammatory bowel disease, especially ulcerative colitis
Type 1 AIP

Histologic hallmark is collar-like preductal infiltrates composed of lymphocytes and plasma cells termed LPSP

Other organs involved – gallbladder, bile ducts, kidney, lung, and salivary glands most common
IgG4-positive plasma cells have been identified in some patients

Type 2 AIP

May be focal or diffuse (duct centric)

Focal often resembles pancreatic mass (cancer)

Histologic hallmark is idiopathic, duct-centric pancreatitis
Constitutional symptoms – weight loss, fatigue

Marked anorexia, cachexia suggest carcinoma

Pancreatic symptoms

Obstructive jaundice – often painless
Abdominal pain – not severe

Marked pain suggests carcinoma

Hyperglycemia
Steatorrhea

Type 2 AIP may have coexisting inflammatory bowel disease
Type 1 AIP frequently has multiorgan involvement
ARUP Laboratory Tests
Evaluate for presence of pancreatitis
Aid in diagnosis of immunodeficiencies
Aid in the diagnosis of autoimmune pancreatitis
Stained and returned to client pathologist for interpretation; consultation available if needed
Evaluate for presence of pancreatitis
Initial screening for hepatobiliary inflammation
Method
Quantitative Enzymatic Assay/Quantitative Spectrophotometry
Panel includes albumin; alkaline phosphatase (ALP); aspartate aminotransferase (AST); alanine aminotransferase (ALT); bilirubin, direct; protein, total; and bilirubin, total
Aid in initial diagnosis of connective tissue disease
Positive nuclear patterns reported include homogeneous, speckled, centromere, nucleolar, or nuclear dots; positive cytoplasmic patterns reported include reticular/AMA, discrete/GW body-like, polar/golgi-like, rods and rings, or cytoplasmic speckled patterns
Reported to have lower sensitivities than ANA indirect fluorescent antibody (IFA) for systemic autoimmune rheumatic diseases
Method
Qualitative Enzyme-Linked Immunosorbent Assay/Semi-Quantitative Indirect Fluorescent Antibody
Aid in initial diagnosis of connective tissue disease
Method
Qualitative Enzyme-Linked Immunosorbent Assay/Semi-Quantitative Indirect Fluorescent Antibody/Semi-Quantitative Multiplex Bead Assay/Semi-Quantitative Enzyme-Linked Immunosorbent Assay
May be useful in confirming a diagnosis of primary biliary cholangitis (PBC)
Differentiates autoimmune pancreatitis (AIP) from PBC
Method
Semi-Quantitative Enzyme-Linked Immunosorbent Assay
Medical Experts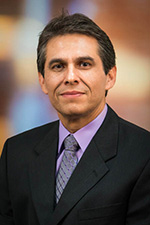 Executive Vice President, ARUP Laboratories
Division Chief of Clinical Pathology, University of Utah and ARUP Laboratories
Professor of Pathology (Clinical), University of Utah
Medical Director, Protein Immunology and Immunologic Flow Laboratories, ARUP Laboratories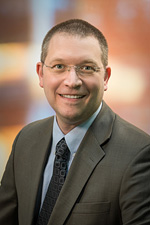 Professor of Pathology (Clinical), University of Utah
Chief Medical Officer, ARUP Laboratories