Paraneoplastic neurological syndromes (PNS) are diseases that occur due to the remote effects of tumors (usually malignant). Although many tumors have been associated with PNS, the most common include small cell lung cancer (SCLC), thymoma, neuroblastoma, ovarian, breast, testicular, and Hodgkin lymphoma.
Quick Answers for Clinicians
Which testing algorithms are related to this topic?
Diagnosis
Indications for Testing
Neurologic disease of unknown etiology without evidence of malignancy
Neurologic disease with high suspicion of malignancy or known risk factors for malignancy
Criteria for Diagnosis
PNS can be classified based on consensus criteria (Graus et al, 2004)

Presence or absence of tumors
Presence of classic symptoms
Characterization of onconeuronal antibodies
Laboratory Testing
PNS are rare

Initial antibody testing should be targeted toward well-characterized antibodies

Rule out central nervous system (CNS) infection or metabolic abnormality before testing for PNS

Cerebrospinal fluid (CSF) analysis
CBC
Electrolyte panel/metabolic profile

If initial evaluations for infection and metabolic abnormalities are negative

Follow-up testing should be based on clinical presentation, age, and history – consider workup based on presence or absence of malignancy

No known malignancy – consider antibody tests based on their characterization, patient's specific clinical manifestations (central versus peripheral nervous system; neuromuscular system), age, and sex

Characterization of antibodies – dependent on the number of studies describing their clinical relevance as well as the nature of antibodies and their effect on the disease process
PNS and some defined autoimmune neurologic diseases – may be confirmed by the presence of specific antibodies in the presence of clinically defined symptoms
No antibodies present – evaluate for other disorders associated with neurological symptoms

If infectious and metabolic evaluations are negative, proceed with further neurologic evaluation, including electromyography (EMG), muscle biopsy, CT, MRI

Negative neurologic testing – reevaluate in 6 months or sooner depending on symptoms
Positive neurologic testing – further evaluation based on test results

In children with encephalitis of unknown origin, PNS is very rare

Consider testing for voltage-gated potassium channel (VGKC) complex antibodies, N-methyl-D-aspartate receptor (NMDAR), and glutamic acid decarboxylase (GAD) autoantibodies

Known malignancy – antibody testing based on clinical symptoms and tumor type

Antibodies present – PNS confirmed

Titers may correlate with severity of neurological symptoms
Correlation between response to treatment and decline in antibody titer is antibody dependent

Antibodies to Hu (ANNA-1), Yo (PCCA-1), Ri (ANNA-2), CV2/CRMP5 (collapsin response mediator protein 5), Ma2/Ta (intracellular targets) may not decline with treatment
Neuronal surface antibodies (NSAbs) (eg, NMDAR) may decline with treatment
Decline associated with positive treatment response

Antibodies not present – evaluate for other cancer-related complications

CSF studies – spinal tap with cell count, protein level, culture with gram stain; also consider immunoglobulin G (CSF) and oligoclonal bands testing

Expected results in PNS – lymphocytic pleocytosis, increased protein concentration, change in oligoclonal bands (may be positive)

Electrolyte testing – comprehensive metabolic screening (electrolytes, blood urea nitrogen [BUN]/creatinine, hepatic enzymes, calcium)
EMG, muscle biopsy, MRI, positron emission tomography (PET) (may be the most sensitive imaging for detecting occult malignancy)
Antibody Tests to Consider
Most antibodies have low positivity rates – initial testing should take these rates into account

Comprehensive panels – generally not cost effective due to low rate of positivity of less commonly observed antibodies

Well-characterized antineuronal (also referred to as onconeuronal) antibodies

Well-Characterized Antibodies (Target Intracellular Antigens)
Antibody
Clinical Syndromes
Associated Tumors

Hu

Sensory neuronopathy, encephalomyelitis, limbic/brainstem encephalitis, opsoclonus-myoclonus, subacute cerebellar degeneration, autonomic neuropathy, enteric neuropathy (gastrointestinal [GI] dysmotility)

Yo

Subacute cerebellar degeneration, GI dysmotility (occasionally), chorea

CV2/CRMP5

Encephalomyelitis, chorea, limbic encephalitis, sensory neuronopathy, sensorimotor neuropathy, optic neuropathy (retinitis, optic neuritis, uveitis), subacute cerebellar degeneration, autonomic neuropathy, GI dysmotility

SCLC, thymoma

Ri

Opsoclonus-myoclonus, brainstem encephalitis, subacute cerebellar degeneration, myelitis, jaw dystonia

SCLC, breast, ovary

Ma2/Taa

Limbic/diencephalic/brainstem encephalitis, encephalomyelitis, subacute cerebellar degeneration, atypical Parkinsonism

Germ cell tumor (usually testicular), non-SCLC (male predominance)

Amphiphysinb

Stiff-person syndrome, encephalomyelitis, subacute sensory neuronopathy, sensorimotor neuropathy, limbic encephalitis

SCLC, breast, ovary

Recoverin

Retinopathy

SCLC, melanoma, others

aBrainstem encephalitis and subacute cerebellar degeneration are usually associated with tumors other than testicular cancer. Sera from these patients also react with the Ma1 protein.

bSynaptic antigenic target; associated with response to treatment

Target intracellular nuclear and cytoplasmic antigens
Neurologic symptoms and survival vary with both types of antibodies and tumors

Hu, Yo, Ri, CV2/CRMP5, Ma2/Ta, amphiphysin – all considered classic and diagnostic for PNS

Hu, Ri, Yo – most commonly observed antibodies
Hu and CV2/CRMP5 – may coexist
Yo and Ma2/Ta – associated with specific clinical manifestations and gender specific tumors

Warrant customized testing based on suspected tumor

Amphiphysin – synaptic target with a strong association for breast cancer and treatment response

Cell surface and synaptic autoantibody targets

Antibodies Against Cell Surface and Synaptic Antigens
Antibody
Clinical Syndromes
Associated Tumors

Extracellular Antibody Targets

VGCC P/Q type

Lambert-Eaton myasthenic syndrome, subacute cerebellar degeneration

VGCC N type

Lambert-Eaton, sensorimotor and autonomic neuropathy

SCLC, breast

AChR

Thymoma

gAChR (α3)

Subacute autonomic neuropathy

SCLC

VGKC complex antibodies

Limbic encephalitis, neuromyotonia (Isaac syndrome), Morvan syndrome (limbic encephalitis and neuromyotonia), gastrointestinal (GI) dysmotility, undulating myeloma, cramp-fasciculation syndrome

Thymoma, SCLC

LGI1a

Limbic encephalitis
SCLC, neuroendocrine

Caspr2a

Limbic encephalitis, Morvan syndrome (limbic encephalitis and peripheral nerve hyperexcitability), neuromyotonia
Thymoma

NMDAR (NR1)

Limbic/brainstem encephalitis, psychiatric syndromes

Ovarian teratoma

AMPAR

Limbic encephalitis, agitation/psychiatric disturbances (not reported in children)

SCLC, breast, thymoma

GABAB R

Limbic encephalitis (with early prominent seizures)

SCLC

Synaptic Antibody Targets

Amphiphysinb

Stiff-person syndrome, encephalomyelitis, subacute sensory neuronopathy, sensorimotor neuropathy, limbic encephalitis

SCLC, breast, ovary

GAD

Stiff person syndrome, cerebellar degeneration, limbic encephalitis

Thymoma

aVGKC-complex antibodies; may also occur independently of VGKC-complex antibodies

bSynaptic antigenic target; associated with response to treatment

AChR, acetylcholine receptor; AMPAR, alpha-amino-3-hydroxy-5-methylisoxazole-4-propionic acid receptor; GABAB R, γ-aminobutyric acid-B receptor; gAChR, ganglionic acetylcholine receptor; GAD, glutamic acid decarboxylase; LGI1, leucine-rich glioma inactivated 1; NMDAR, N-methyl-D-aspartate receptor; SCLC, small cell lung carcinoma; VGCC, voltage-gated calcium channel; VGKC, voltage-gated potassium channel

Antibodies target cell surface (extracellular) or synaptic antigens
Not age dependent
May or may not be associated with malignancy
Generally thought to be pathogenic
Usually treatment responsive
NSAb syndromes – may be indistinguishable at presentation from classical PNS (eg, limbic encephalitis [LE])

≥1 autoantibodies can be considered in the differential based on age and sex
NMDAR encephalitis – frequent in individuals of both genders and age groups and may mimic LE

Frequently nonparaneoplastic patients do respond to immunotherapy with a good chance for substantial recovery

LGI1 (leucine-rich glioma-inactivated 1) and CASPR2 (contactin-associated protein-like 2) – previously thought to be VGKC
Less common – AMPAR (α-amino-3-hydroxy-5-methyl-4-isoxazolepropionic acid receptor), GABABR (γ aminobutyric acid-B receptor), and mGluR1 (metabotropic glutamate receptor) antibodies

Partially characterized antibodies

Partially Characterized Antibodies (Target Intracellular Antigens)
Antibody
Clinical Syndromes
Associated Tumors

PCCA-Tr/DNER

Subacute cerebellar degeneration

Hodgkin lymphoma

ANNA-3

Encephalomyelitis, subacute sensory neuronopathy, limbic encephalitis

PCCA-2

Encephalomyelitis, subacute cerebellar degeneration

SCLC

Zic4

Subacute cerebellar degeneration

SCLC

Anti-rod/bipolar cell

Optic neuropathy

SOX1/AGNA-1

Lambert-Eaton myasthenic syndrome

SCLC

AGNA-1, anti-glial nuclear antibody; ANNA, antineuronal nuclear antibody; DNER, delta/notch-like epidermal growth factor-related receptor; PCCA, Purkinje cell cytoplasmic antibody; SCLC, small cell lung carcinoma; SOX1, sex-determining region Y-box 1

ANNA-3, PCCA-2, PCCA-Tr, anti-glial nuclear antibody (AGNA-1, also referred to as SOX1)

Autoantibodies are very rare and poorly characterized
Unlike Hu, Ri, amphiphysin, CV2/CRMP5, and Ma2/Ta antibodies, the presence of these antibodies is not sufficient to make a diagnosis of PNS

Most antibodies have low positivity rates – initial testing should take these rates of positivity into account

Comprehensive panels – generally not cost effective due to low rate of positivity of less commonly observed antibodies
Antibodies, PNS, and Associated Tumors
PNS and Antibody Association
Syndrome
Most Common Tumor
Most Frequent Antibodies
Autonomic Dysfunction

GI dysmotility

SCLC
Hu, Yo, CV2/CRMP5, gAChR (α3)

Neuropathy

SCLC
Hu, CV2/CRMP5, gAChR (α3)
Encephalomyelitis
SCLC
Hu, CV2/CRMP5
Testicular
ANNA-3, PCCA-2
Prostate
Hu
Lambert-Eaton myasthenic syndrome (LEMS)
SCLC
VGCC (P/Q type)
Limbic encephalitis
SCLC
Hu, CV2/CRMP5, amphiphysin, GABABR, AMPAR, VGKC
Testicular
Ma2/Ta, AMPAR, Ri
Teratoma (ovarian)
NMDAR
Thymoma
AMPAR, GAD, VGKC (CASPR2, LGI1), CV2/CRMP5
Breast
AMPAR
Hodgkin
mGluR
Neuropathy

Subacute sensory

SCLC
Hu, CV2/CRMP5, amphiphysin, ANNA-3

Sensorimotor

SCLC
CV2/CRMP5, Hu
Neuromyotonia
SCLC
VGKC
Opsoclonus-myoclonus
Neuroblastoma
Hu
>Breast
Ri
SCLC
Ri
Other Movement Disorders

Dystonia

Teratoma (ovarian)
NMDAR

Chorea

Breast
Yo
SCLC
CV2/CRMP-5

Parkinsonism

Testicular
Ma2/Ta
Retinopathy
SCLC
Recoverin, CV2/CRMP5
Melanoma
Anti-rod/bipolar-cell
Spinal myoclonus
Breast
Amphiphysin
SCLC
Amphiphysin
Stiff person syndrome
SCLC
Amphiphysin
Thymoma
GAD
Subacute cerebellar degeneration
Thymoma
GAD
SCLC
Hu, CV2/CRMP5, PCCA-2, Zic4, Ri, VGKC
Hodgkin lymphoma
PCCA-Tr
Testicular
Ma2/Ta
AChR, acetylcholine receptor; AMPAR, alpha-amino-3-hydroxy-5-methylisoxazole-4-propionic acid receptor; ANNA, antineuronal nuclear antibody; CV2-CRMP5, collapsin response mediator protein 5; GABABR, γ-aminobutyric acid-B receptor; gAChR, ganglionic acetylcholine receptor; GAD, glutamic acid decarboxylase; Ma2/Ta, intracellular targets; NMDAR, N-methyl-D-aspartate receptor; PCCA, Purkinje cell cytoplasmic antibody; SCLC, small cell lung carcinoma; VGCC, voltage-gated calcium channels; VGKC, voltage-gated potassium channel
Differential Diagnosis
Subacute cerebellar degradation

Vitamin deficiency (eg, B1 (thiamine), B12, vitamin E)
Medications (eg, lithium, anticonvulsants, 5-fluorouracil, and arabinofuranosyl cytidine [araC])
Infectious encephalitis – HIV, HSV, Creutzfeldt-Jakob disease, VZV, Epstein-Barr virus (EBV), Whipple disease
Immune-mediated nonparaneoplastic

GAD-associated cerebellar ataxia
Miller Fisher syndrome (anti-GQ1b antibodies)
Gluten sensitivity enteropathy (anti-gliadin antibodies)

Cerebrovascular accident
Malignancy – cerebellar metastases
Hypothyroidism, hypoparathyroidism

Limbic encephalitis and variants

Alcohol abuse (Wernicke-Korsakoff syndrome)
Immune-mediated nonparaneoplastic

CNS vasculitis – primary angiitis of CNS
Hashimoto encephalopathy

Psychiatric disorders
Metabolic encephalopathy
Infectious encephalitis (eg, Treponema pallidum, HSV, HIV, West Nile virus (WNV), HHV6, Creutzfeldt-Jakob disease)
Malignancy

Retinopathy

Vascular
Optic neuritis
Leber hereditary optic neuropathy (LHON)
Tobacco-alcohol amblyopia

Lambert-Eaton myasthenic syndrome
Subacute sensory neuropathy

Immune-mediated nonparaneoplastic

Autoimmune ganglio neuropathies

Medications (eg, cisplatinum)
Vitamin disturbances
Infectious encephalitis (eg, HIV)

Opsoclonus-myoclonus

Infectious encephalitis (eg, HIV, HSV, hepatitis C virus (HCV), Borrelia spp, Creutzfeldt-Jakob disease)
Postinfectious encephalitis (eg, M. pneumoniae, Streptococcus spp)
Metabolic encephalopathy (eg, hyperosmolar coma, hypoxia)
Medications (eg, lithium, tricyclic antidepressants)
Intracranial hemorrhage
Systemic disease

Neurodegenerative disorders
Malignancy
Background
Epidemiology
Incidence – rare (Didelot, 2014)
Exceptions

3% of patients with SCLC are affected by Lambert-Eaton myasthenic syndrome (LEMS)
~10% of patients who have plasma cell disorders with malignant monoclonal gammopathy may be affected by paraneoplastic peripheral neuropathy
15% of patients with myasthenia gravis (MG) have thymoma
Pathophysiology
Etiology

Some forms are autoimmune mediated
Immune response against tumors ectopically expressing neuronal antigens is provided by onconeuronal antibodies
Except in a very few cases (eg, LEMS and recoverin), the direct role of antibodies in the pathogenesis of a PNS has not been proven

Classification of antibodies based on immunohistochemical staining pattern – refer to tables in Diagnosis
Clinical Presentation
Central nervous system syndromes

Encephalomyelitis – brainstem, motor dysfunction
Limbic encephalitis – short-term memory loss, seizures, confusion, dementia
Subacute cerebellar degeneration – ataxia, slurred speech
Opsoclonus-myoclonus – involuntary saccadic eye movements may have truncal myoclonus

Peripheral nervous system syndromes

Subacute sensory neuropathy
Chronic gastrointestinal pseudo-obstruction

Neuromuscular junction, muscle, joint, bone syndromes

LEMS – less ocular involvement and more lower limb involvement than classic MG
Peripheral nerve hyperexcitability (neuromyotonia, Morvan syndrome)

Visual afferent system (neuro-ophthalmologic PNS) syndromes

Cancer-associated retinopathy
ARUP Laboratory Tests
Test Fact Sheet(s)
Medical Experts
Professor of Clinical Pathology, Pediatrics, and Medicine, University of Utah
Medical Director, Cellular and Innate Immunology, ARUP Laboratories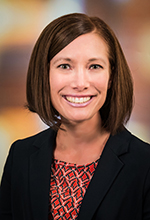 Assistant Professor of Clinical Pathology, University of Utah
Medical Director, Immunology, ARUP Laboratories
Professor of Pathology, University of Utah
Medical Director, Immunology, ARUP Laboratories
References
Resources from the ARUP Institute for Clinical and Experimental Pathology®