Polyarteritis nodosa (PAN) is a necrotizing vasculitis resulting in aneurysmal formation and organ infarction. It is categorized as a medium-vessel vasculitis (Chapel Hill, 2012).
Diagnosis
Indications for Testing
Unexplained systemic illness with multiple system involvement (renal, neurologic, dermatologic)
Laboratory Testing
Nonspecific testing – helpful in excluding other diagnoses or identifying organ dysfunction

CBC – rule out infection
Urinalysis (UA) – hematuria, proteinuria, red blood cell casts
C-reactive protein (CRP) – frequently elevated

Testing to consider to rule out other diagnoses
Histology
Small- and medium-size artery necrotizing vasculitis with absence of glomerulonephritis
Arterioles, capillaries, and/or venules – most affected
Immunofluorescence fails to demonstrate complement or immunoglobulin in vessel walls
Imaging Studies
Angiography – microaneurysms and stenoses of medium vessels.
Differential Diagnosis
Connective tissue diseases
Anti-GBM disease (Goodpasture syndrome)
Vasculitis – microscopic polyangiitis
Infection

Endocarditis
Hepatitis B/hepatitis C

Malignancy
Background
Epidemiology
Incidence –16-25/million for systemic vasculitis as a group (includes eosinophilic granulomatosis with polyangiitis, microscopic polyangiitis, polyarteritis nodosa, and granulomatosis with polyangiitis)
Age – peak onset in 50s
Sex – M:F, equal
Risk Factors
Chronic hepatitis B
Clinical Presentation
Constitutional – fever, malaise, weight loss, arthralgias
Cardiovascular – acute coronary syndrome
Dermatological – vascular purpura, livedo reticularis, lower extremity ulcers, subcutaneous ulcers
Gastrointestinal – nonspecific abdominal pain, gastrointestinal bleeding, bowel perforation
Neurological – mononeuropathy multiplex
Renal – renovascular hypertension, vascular nephropathy
Pediatrics
Epidemiology
Age – peak is 9-11 years
Sex – M<F, slight
Clinical Presentation
Tends to be a more limited disorder than in adults
Constitutional – fever, malaise, weight loss
Musculoskeletal – arthritis/arthralgia, myositis, myalgia
Renal – vascular hypertension, hematuria, proteinuria
Neurological – peripheral neuropathy
Gastrointestinal – nonspecific abdominal pain
Dermatological – livedo reticularis, skin nodules, skin infections
Indications for Testing
Unexplained systemic illness with multiple system involvement (renal, neurologic, dermatologic)
Laboratory Testing
Nonspecific testing

CBC – anemia, leukocytosis, thrombocytoses
C-reactive protein (CRP) – usually elevated
Urinalysis (UA) – proteinuria, hematuria, red cell casts
Electrolytes – increases in blood urea nitrogen (BUN)/creatinine not uncommon

Antineutrophil cystoplastic antibodies (ANCA) – rarely positive
Differential Diagnosis
Infection

Endocarditis
Hepatitis B/hepatitis C

Vasculitis

Microscopic polyangiitis
Kawasaki disease
ARUP Laboratory Tests
Preferred test to detect acute phase inflammation (eg, autoimmune diseases, connective tissue disease, rheumatoid arthritis, infection, or sepsis)
Preferred first-line reflex panel for the evaluation of ANCA-associated vasculitis
Method
Semi-Quantitative Indirect Fluorescent Antibody/Semi-Quantitative Multiplex Bead Assay
Components: ANCA, IgG; MPO, IgG; PR3, IgG
Can be ordered as part of the acute hepatitis panel which includes hepatitis A virus (HAV) IgM, hepatitis B virus (HBV) core antibody IgM, HBV surface antigen (HBsAg), and hepatitis C virus (HCV) antibody; refer to acute hepatitis panel with reflex to HBsAg confirmation
Method
Qualitative Chemiluminescent Immunoassay  
Reflex pattern: if results for HBsAg screen are repeatedly reactive with an index value between 1.00 and 50.00, then HBsAg confirmation will be added
Aid in initial diagnosis of connective tissue disease
Positive nuclear patterns reported include homogeneous, speckled, centromere, nucleolar, or nuclear dots; positive cytoplasmic patterns reported include reticular/AMA, discrete/GW body-like, polar/golgi-like, rods and rings, or cytoplasmic speckled patterns
Results are not disease specific
Lower sensitivity than ANA IFA for systemic autoimmune rheumatic diseases
Method
Qualitative Enzyme-Linked Immunosorbent Assay/Semi-Quantitative Indirect Fluorescent Antibody
Reflex pattern: if ANA are detected by ELISA, then ANA, HEp-2, IgG by IFA will be added
Detect glomerular basement membrane (GBM) antibodies in suspected or established anti-GBM disease
May be useful for monitoring treatment response
Positive result should be confirmed by renal biopsy
Method
Semi-Quantitative Multiplex Bead Assay/Qualitative Indirect Fluorescent Antibody
Panel includes GBM antibody, IgG by multiplex bead assay and IFA
Detect acute or chronic hepatitis B virus (HBV) infection
Medical Experts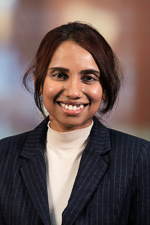 Assistant Professor of Pathology (Clinical), University of Utah
Medical Director, Immunology, ARUP Laboratories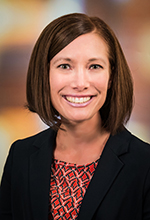 Associate Professor of Pathology (Clinical), University of Utah
Medical Director, Immunology, ARUP Laboratories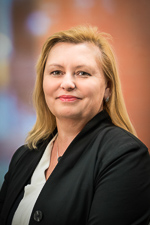 Professor of Pathology (Clinical), University of Utah
Section Chief, Immunology; Medical Director, Immunology Core Laboratory, ARUP Laboratories