Common variable immune deficiency (CVID) is the most common clinically significant primary immunodeficiency disease (PID). Clinically, it is characterized by recurrent or chronic infections, especially of the sinopulmonary system, and carries an increased risk of autoimmune manifestations and malignancy. It is due to defective antibody production and hypogammaglobulinemia, with a late onset as a result of delayed antibody failure. There is a multitude of PIDs, and CVID diagnosis requires that the patient's infection history, physical examination findings, family history, and laboratory data be taken into account to differentiate CVID from other immune disorders. Early identification and initiation of treatment with intravenous and subcutaneous immunoglobulin can prevent major organ dysfunction.
Advances in genetic testing have made it possible to identify many monogenic forms of CVID-like conditions. Despite these advances, the genetic basis of CVID has not been completely identified, making it a diagnosis of exclusion and suggesting that it may be a polygenic condition in many patients.
Quick Answers for Clinicians
Which testing algorithms are related to this topic?
Diagnosis
Indications for Testing
Chronic or recurrent infections occurring at two or more sites or severe in nature
Criteria for Diagnosis
Several systems of diagnostic criteria are in use for CVID syndromes

The basis has remained relatively unchanged – delayed onset hypogammaglobulinemia with recurrent infections and poor antibody response to vaccines, unexplained by other diagnosis

Pan-American Group for Immunodeficiency and European Society for Immunodeficiencies (ESID) criteria for diagnosis of CVID (Conley, 1999)

Probable diagnosis of common variable immune deficiency (CVID)

Marked decrease (≥2 standard deviations [SDs] below mean for age, in male or female) in serum IgG AND IgA PLUS all of the following criteria

Onset of immunodeficiency >2 years
Absent antibodies and/or poor response to vaccines
Exclusion of other defined causes of hypogammaglobulinemia

Possible diagnosis of CVID

Marked decrease (≥2 SDs below mean for age, in male or female) in ONE of the major antibodies (IgA, IgG, and IgM) PLUS all of the following criteria

Onset of immunodeficiency >2 years
Absent antibodies and/or poor response to vaccines
Exclusion of other defined causes of hypogammaglobulinemia

Clinical criteria for probable diagnosis of CVID (ESID, 2015)

At least one of the following

Increased susceptibility to infection
Autoimmune manifestations
Granulomatous disease
Unexplained polyclonal lymphoproliferation
Affected family member with antibody deficiency

AND marked decrease of IgG and marked decrease of IgA with or without low IgM levels (measure at least twice; <2 SDs from normal levels for age)
AND at least one of the following

Poor antibody response to vaccines and/or absent isohemagglutinins
Low switched memory B cells (<70% of age-related normal value)

AND secondary causes of hypogammaglobulinemia excluded
AND diagnosis established after fourth year of life (symptoms may be present before)
AND no evidence of profound T-cell deficiency, defined as two of the following

CD4 numbers/

μ

L

2-6 years – <300
6-12 years – <250
>12 years – <200

Naive CD4 percent

2-6 years – <25%
6-16 years – <20%
>16 years – <10%

T-cell proliferation absent
Laboratory Testing
CVID is largely a diagnosis of exclusion

Defined causes of hypogammaglobulinemia should be excluded

Initial testing

CBC with differential

CVID is often associated with granulocytopenia, lymphocytopenia, small platelets, thrombocytopenia
May indicate need to test for other immunodeficiency syndromes

Immunoglobulin (IgG, IgA, IgM) concentrations

IgG <4.5-5.0 g/L suggestive of CVID
Must be accompanied by low IgA (<2 SDs below normal level), with or without low IgM
Elevated IgM suggests other syndromes
Reference ranges must be age matched

B cell subset analysis

Low cell numbers of switched memory B cells used as alternate criterion to low antibody response to vaccines (ESID, 2015)
Cell numbers may be helpful in ruling out other diseases associated with recurrent infections

Vaccination response

Evaluate pre- and postvaccination IgG titers
Pneumococcal, diphtheria, tetanus, Haemophilus influenzae are commonly used
Limitations to each test type are known (eg, poorly immunogenetic, residual antibody after childhood immunization)
Evaluation of both protein (eg, tetanus) and polysaccharide (eg, pneumococcal polysaccharide) vaccines is recommended

T-cell and B-cell immunodeficiency profile testing (lymphocyte testing)

T-cell testing at minimum should include CD3, CD4, CD8, CD19, CD45RA, CD45RO, NK cell, and CD4:CD8 ratio
Severe deficiencies in T cells or B cells should initiate other disease evaluation

Associated testing – may help identify alternate diagnosis

Monoclonal protein detection, characterization, and quantitation (serum protein and immunofixation electrophoresis)

Rule out monoclonal gammopathy
Recommended in all patients >15 years with symptoms of hypogammaglobulinemia

Chemistries
Qualitative IgG, IgA, and IgM
Ferritin – elevated concentrations may suggest hereditary hemochromocytosis
Fibrinogen​
Genetic Testing
Recommended for familial cases, complicated cases (eg, infectious phenotype combined with autoimmunity, granulomas, malignancy, or other signs of immune dysregulation)

Some monogenic forms may be amenable to additional therapeutic approaches (eg, lipopolysaccharide-responsive, beige-like anchor protein [LRBA] deficiency)
Currently, monogenic cause can be identified in approximately 10% of patients

Useful for establishing diagnosis and supporting need for intravenous immune globulin therapy
Primary antibody deficiency gene panel testing

Includes tests for CVID-like conditions, as well as other antibody deficiency syndromes
Differential Diagnosis
Agammaglobulinemia or hypogammaglobulinemia

X-linked agammaglobulinemia
Autosomal recessive agammaglobulinemias

µ heavy-chain deficiency
Ig-alpha deficiency
Ig-beta deficiency

Other primary immunodeficiency disorders (International Union of Immunological Societies [IUIS], 2014)

B-cell and T-cell deficiency
Other defined immunodeficiency syndromes
Defects of innate immunity
Autoinflammatory disorders
Complement deficiencies
Diseases of immune dysregulation
Congenital defects of phagocyte numbers, function, or both
Immunodeficiency associated with autoantibodies

Secondary immunodeficiency syndromes

Human immunodeficiency syndrome
Chemotherapy/immunotherapy
Burns
Malnutrition

Malignancy

Lymphoproliferative disorders
Screening
There is no standard consensus statement to define the indication for screening for CVID or other PIDs; however, clinicians should maintain a high level of suspicion for these disorders in individuals with increased susceptibility to infection.
Monitoring
Monitoring for autoimmune disorders and malignancy is recommended every 6-12 months in individuals with a diagnosis of CVID
Monitoring of patients on IgG therapy

Monitor IgG yearly

Collect trough level immediately before scheduled infusion
Monthly monitoring may be indicated at initiation of therapy to identify optimal dose

Yearly screening for hepatitis C in patients on IgG therapy is standard of care in European Union; testing for hepatitis A and B may be indicated periodically
Serum creatinine and liver tests are recommended every 6-12 months
Background
Classification
While several phenotypes have been identified and discussed, a clinically relevant phenotype classification does not appear to have been established.
Epidemiology
Prevalence

1:30,000-1:200,000 (Chapel, 2009; Park, 2008)

Age – bimodal peaks

Childhood – 6-10 years (Urschel, 2009)
10-29 years

Sex – M:F, equal
Genetics
Genes Associated with Monogenic Forms of Common Variable Immune Deficiency (CVID)
Gene
Inheritance
Onset
CVID Designation and/or Separate Entity
Genes Encoding Receptors and Ligands

ICOSa

AR

Infancy to adulthood

CVID1, ICOS deficiency

TNFRSF13Ba

AR

Early childhood to adulthood

CVID2, disease predisposing

TNFRSF13Ca

AR

Infancy to late adulthood

CVID4, disease predisposing

TNFSF12

AD

Infancy

CVID

CD19a

AR

Infancy to early childhood

CVID3

CD81a

AR

Infancy

CVID6

CR2a

AR

Early childhood to childhood

CVID7

MS4A1a

AR

Infancy

CVID5

CD27a

AR

Infancy to childhood

CD27 deficiency

IL21a

AR

Infancy

CVID11, IL-21 deficiency

IL21Ra

AD, AR

Infancy to childhood

IL-21 deficiency

LRBAa

AR

Infancy to childhood

CVID8, LRBA deficiency

CTLA4a

AD

Infancy to adulthood

CTLA-4 deficiency

Genes Encoding Intracellular Signaling Molecules

PRKCDa

AR

Infancy to early childhood

ALPS3 (formerly CVID9), PKCδ deficiency

PLCG2a

AD

Infancy to childhood

PLAID

NFKB2a

AD

Infancy to childhood

CVID10, NF-κB1 deficiency

NFKB1a

AD

Early childhood to adulthood

CVID12, NF-κB2 deficiency

PIK3CDa

AD

Infancy to early childhood

APDS

PIK3R1a

AD, AR

Infancy to childhood

APDS-like

VAV1a

AD

Adulthood

CVID with T-cell dysfunction, Vav1 deficiency

RAC2a

AD

Infancy to childhood

RAC2 deficiency

BLK

AD

Infancy

CVID13

IKZF1a

AD

Early childhood to late adulthood

CVID

IRF2BP2a

AD

Early childhood to childhood

CVID

aGenes included on Primary Antibody Deficiency Panel, Sequencing and Deletion/Duplication, ARUP test code 2011156

AD, autosomal dominant; AR,& autosomal recessive

Source: Adapted from Bogaert, 2016
Pathophysiology
Most individuals with CVID have a normal number of peripheral blood B cells

Reduced number of memory B cells identified by surface marker CD2​7

Low serum immunoglobulins associated with reduction of class-switched memory B cells (CD27+IgD-)
T-cell defects are rare in most cases of CVID
Clinical Presentation
Recurrent infection

Pyogenic bacteria – encapsulated organisms are frequent pathogens

Fungal, viral pathogens uncommon

Sinusitis
Otitis media
Respiratory tract infections

Chronic bronchitis
Bronchiectasis

Pulmonary disease, including obstructive, restrictive, and granulomatous disease
Impaired ability to produce antibodies after vaccination
Gastrointestinal manifestations, including malabsorption and intermittent or chronic diarrhea
Increased incidence of malignancy – 10- to 20-fold increased risk
Autoimmune disease occurs at increased rate

Cytopenias – most common autoimmune disorder
Sarcoidosis-like disease
Vasculitides
Autoimmune thyroiditis
Vitiligo

Lymphoid proliferation

Lymphadenopathy, splenomegaly, interstitial lung disease
Must be differentiated from lymphoproliferative disorders
Medical Experts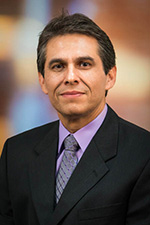 Executive Vice President, ARUP Laboratories
Division Chief of Clinical Pathology, University of Utah and ARUP Laboratories
Professor of Pathology (Clinical), University of Utah
Medical Director, Protein Immunology and Immunologic Flow Laboratories, ARUP Laboratories
Professor of Pathology, University of Utah
Medical Director, Immunologic Flow Cytometry, ARUP Laboratories