Malaria is a serious and potentially fatal disease caused by various parasites within the Plasmodium species, specifically P. falciparum, P. vivax, P. ovale, and P. malariae, and less commonly, P. knowlesi via infected macaque monkeys. Malaria is most often spread by infected Anopheles mosquitos; human-to-human transmission is rare and only possible in cases of perinatal transmission, blood transfusion, organ transplantation, or contaminated needle use. Malaria is not currently endemic to North America and generally only occurs in subtropical or tropical regions at elevations below 1,500 meters. Malaria may present with a standard set of symptoms (uncomplicated malaria) or with more serious complications (severe malaria). Symptoms are often nonspecific and flu-like (eg, fever, fatigue, chills, headache, muscle aches). Malaria is diagnosed by microscopy on thick and thin blood smears.
Quick Answers for Clinicians
Indications for Testing
Testing for malaria should be considered in individuals with an applicable travel history who present with symptoms of either uncomplicated malaria (eg, fever, fatigue, chills, headache) or severe malaria (eg, coma, confusion, neurologic focal signs, anemia).
Laboratory Testing
Blood Smears
Microscopy is the gold standard for the diagnosis of malaria. Blood smears should be performed and read within 24 hours of a patient's initial presentation so that treatment, if needed, can be initiated quickly. False-negative results can occur due to low parasitic densities. To rule out a malaria diagnosis if the initial test is negative, blood smears should be repeated every 12-24 hours until three sets have been performed.
Microscopy may be performed on either thick or thin blood smears; thick smears are used to detect parasites and thin smears are used for species identification via morphologic analysis. Giemsa, Wright, or Wright-Giemsa stains may all be used, but Giemsa is preferred because it allows more morphologic features to be identified, which aids in determining the specific Plasmodium species, an important factor in treatment decision-making.
After diagnosis and species identification, microscopy should be used for quantification (ie, to determine parasitic density). Quantification may be performed on either thick or thin smears and may help guide treatment.
Microscopy should also be performed after treatment has been initiated to monitor the patient's parasitologic status. Blood smears should be repeated every 12-24 hours for infections caused by P. falciparum, P. knowlesi, or suspected chloroquine-resistant P. vivax. A negative smear should be obtained after treatment.
Molecular Testing
Although microscopy on blood smears generally allows for the identification of Plasmodium species, it may fail to differentiate between species with overlapping morphologic characteristics or in cases of altered parasite morphology (which typically occurs due to drug treatment or improper sample storage). In these cases, molecular testing, such as polymerase chain reaction (PCR), may be used for species identification. Additionally, PCR may be used to diagnose malaria when the parasitic density is too low to be detected by blood smear.
Rapid Antigen Testing
Rapid antigen testing provides results within 15 minutes and may be useful if a blood smear cannot be read in a timely fashion. However, the test offers relatively low sensitivity and cannot differentiate between species of Plasmodium. A negative antigen test must be confirmed by microscopy, and a positive test must be followed up by microscopy to determine which species was detected and to quantify the percentage of infected red blood cells (RBCs).
Serology
Because of the time needed to develop antibodies to Plasmodium, serology is generally not recommended for the diagnosis of malaria. However, it may be useful in the following situations:
Retroactively diagnosing a patient who has been treated for malaria but whose diagnosis was uncertain
Testing is performed using indirect fluorescent antibody (IFA) methodology and is available for each of the malaria-causing Plasmodium species. Cross-reactivity between Plasmodium species and Babesia species is common. Serology testing is primarily available through the CDC.
ARUP Laboratory Tests
Method
Qualitative Immunochromatography/Stain
Components: rapid antigen test, parasite smear (Giemsa stain)
Medical Experts
Professor of Pathology (Clinical), University of Utah
Medical Director, Emerging Public Health Crises, Parasitology/Fecal Testing, and Infectious Disease Antigen Testing, ARUP Laboratories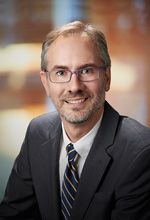 Adjunct Professor of Pathology and Biomedical Informatics, University of Utah
Medical Director, Business Development, ARUP Laboratories