Viral respiratory tract infections are the most common diseases affecting humans worldwide. Respiratory viruses can be associated with both self-limiting upper respiratory tract infections (eg, the common cold) and more severe lower respiratory tract infections (LRTIs) (eg, bronchitis, bronchiolitis, pneumonitis, pneumonia). LRTIs are a major cause of hospitalization, morbidity, and mortality in infants and the elderly and are associated with significant disease burden.
Laboratory testing to identify the specific pathogen causing the respiratory illness is only necessary if clinical management would be altered; for example, testing for the influenza virus during the flu season can help to determine whether antiviral treatment should be administered. Respiratory virus testing may also be indicated in certain populations (eg, infants, immunocompromised persons, the elderly) to help with patient management, epidemiologic surveillance, and infection control measures. Laboratory testing options include rapid antigen detection tests (RADTs), direct fluorescent antibody (DFA) and polymerase chain reaction (PCR) tests, and viral culture.
Quick Answers for Clinicians
Which laboratory tests are available for SARS-CoV-2 testing?
Nucleic acid amplification testing (NAAT) is recommended for diagnosis, screening, and surveillance of COVID-19.
Serology testing is used to evaluate exposure to the virus. Two types of serology tests are available: laboratory-based immunoassays and rapid lateral flow immunoassays that can be used near the point of care. Some tests detect total antibodies, whereas others detect specific isotypes (immunoglobulin G [IgG], IgM, IgA).
Refer to the ARUP Consult COVID-19 topic for more information.
When is it appropriate to perform combined testing (cotesting) for SARS-CoV-2, respiratory syncytial virus, and influenza?
Laboratory testing is the only way to distinguish between SARS-CoV-2 and the flu. Importantly, laboratory testing is also the only way to determine cases of viral coinfection. Infection with one respiratory virus does not exclude the possibility of infection with another because patients may be infected with more than one virus at the same time. When SARS-CoV-2, influenza, and respiratory syncytial virus (RSV) are cocirculating (eg, during flu season), the National Institute of Health (NIH) recommends cotesting to determine proper medical management.
Who should be tested for respiratory virus infection?
Unless testing is performed for epidemiologic purposes, testing is generally indicated only for the following populations:
At-risk patients with influenzalike symptoms (during flu season); refer to the ARUP Consult Influenza topic for more information
Infants and children presenting with severe respiratory infection (respiratory syncytial virus [RSV] testing is indicated); refer to the ARUP Consult Respiratory Syncytial Virus topic for more information
Immunocompromised patients
What tests are available to detect respiratory viruses?
Point-of-care and near-point-of-care tests are available for respiratory syncytial virus (RSV) (certain rapid antigen detection tests [RADTs]) and influenza virus (polymerase chain reaction [PCR] tests and RADTs). Direct fluorescent antibody (DFA) testing is available for influenza, RSV, adenovirus, and human metapneumovirus (hMPV). PCR testing can detect the most common respiratory viruses and, if identifying the specific pathogen is important for treatment, is typically the recommended methodology. However, if a strong suspicion for a particular agent is present, testing for that pathogen alone may be indicated (refer to specific virus information in the Laboratory Testing section below).
What is the role of next generation sequencing (NGS) tests in respiratory viruses?
Next generation sequencing (NGS) is a rapidly evolving methodology that may be available at some laboratories. NGS tests might be considered when more traditional panel test results are negative and serious suspicion of infectious disease remains, and when identification of the underlying etiologic agent causing the illness may change or impact patient management. However, negative NGS test results do not definitively rule out viral, bacterial, or fungal infections. Targeted polymerase chain reaction (PCR)-based tests are generally more sensitive and are preferred when specific pathogens are suspected.
Indications for Testing
Although testing to identify a specific pathogen is not often indicated, it can be useful if the specific diagnosis will alter clinical management. Testing for respiratory viruses in general is indicated for immunocompromised patients presenting with severe LRTI. Influenza testing is indicated in at-risk patients with influenzalike symptoms, and respiratory syncytial virus (RSV) testing is indicated in infants and children presenting with severe respiratory infection. For more detailed indications, refer to the Influenza and Respiratory Syncytial Virus Consult topics.
Laboratory Testing
Diagnosis
Adenovirus
Adenoviruses usually cause mild, self-limiting respiratory illnesses, primarily in children. In immunocompetent patients, the diagnosis is typically based on clinical presentation. In immunocompromised individuals, adenovirus may cause severe, fatal disease, and laboratory testing is indicated. PCR testing is the preferred method for detecting adenovirus in this group.
Human Metapneumovirus
Human metapneumovirus (hMPV) is an agent of acute respiratory tract disease in people of all ages. The virus has been associated with bronchiolitis in infants and pneumonia, exacerbations of asthma and croup, and upper respiratory infections in children. Clinical presentation ranges from the common cold to pneumonia. When testing is indicated, DFA testing is generally preferred; PCR testing may be considered when DFA test results are negative but suspicion of infection is high. Because coinfection with other respiratory viruses is common, concurrent viral testing should be considered.
Influenza Virus
Influenza (commonly referred to as the flu) is an acute viral infection that is highly transmissible, leading to outbreaks of varying severity during the winter in temperate regions. In most healthy individuals, the flu is self-limited and uncomplicated, but in high-risk patients, it can lead to serious complications. The Infectious Diseases Society of America (IDSA) recommends testing if the results will influence management decisions, such as whether to initiate antiviral therapy. If available, the near-point-of-care PCR test is preferred for diagnosis because of its rapid results and reasonably high sensitivity. For more information, refer to the Influenza Virus topic.
COVID-19
Coronaviruses are a large family of respiratory viruses. Common coronaviruses usually cause mild illness. Rarer coronaviruses, including severe acute respiratory syndrome coronavirus (SARS-CoV), Middle East respiratory syndrome coronavirus (MERS-CoV), and the recently discovered coronavirus, SARS-CoV-2, which causes COVID-19, can lead to more severe illness.
SARS-CoV-2 is widespread in the United States and many other countries. Spread of infection has been person-to-person through the respiratory route of transmission, similar to other respiratory viruses.
Identification of patients with SARS-CoV-2 can help to isolate cases and prevent further person-to-person transmission, thus limiting the number of cases, slowing the spread of infection, and mitigating the impact on healthcare resources.
Molecular testing is recommended for COVID-19 diagnosis. Testing decisions should be based on local epidemiology, clinical signs and symptoms, and the course of illness. Serology (antibody) testing is recommended for evaluating exposure to SARS-CoV-2; it is not recommended for the diagnosis of acute illness.
The environment surrounding COVID-19 testing is evolving rapidly. For more information, refer to the COVID-19 topic.
Parainfluenza Virus
Parainfluenza virus is a common cause of croup (laryngotracheobronchitis), bronchiolitis, pneumonia, and upper respiratory tract infections. Clinical diagnosis is usually sufficient. If laboratory testing is necessary, consider concurrent DFA testing for other common respiratory viruses (eg, influenza, adenovirus, RSV). PCR testing is more expensive and less rapid than DFA testing, but unlike DFA, can detect the less common parainfluenza type 4.
Respiratory Syncytial Virus
RSV is one of the most common agents of lower respiratory illnesses (including bronchiolitis and pneumonia) in infants and children worldwide. Laboratory testing is only indicated when diagnosis would change the course of patient management. For immunocompetent children, DFA testing and RADTs have adequate sensitivity. However, for adults and for all hospitalized and immunocompromised patients, the more sensitive PCR test is preferred. For more information, refer to the Respiratory Syncytial Virus topic.
Laboratory Tests for Common Respiratory Viruses
Etiologic Agent
Laboratory Testing
Point-of-Care or Near-Point-of-Care Tests
Singleplex/Multiplex NAAT
DFA
Viral Culture
Influenza virus A and B
✔a
✔
✔b
✔
RSV
✔c
✔
✔b
✔
Parainfluenza virus
✔
✔d
✔d
Adenovirus
✔
✔
✔
hMPV
✔
✔b
Coronaviruses, rhinovirus, bocavirus
✔a
✔

aNAAT and RADTs are available.

bRapid DFA.

cRADT is available.

dFor types 1, 2, and 3; type 4 is only detectable using NAAT.

NAAT, nucleic acid amplification testing

Sources: Ginocchio ; Miller ; Henrickson ; Loeffelholz ; FDA
Comparison of Testing Methodologies for Diagnostic Use
Test Methodology
Advantage(s)
Disadvantage(s)
RADTs

Often available as point-of-care test for influenza and RSV

Rapid turnaround time (<30 min)

Acceptable sensitivity and specificity in young children

Sensitivity may be low when compared to other methodologies, especially in adults

False-negative results are possible

DFA testing

Useful in infants and children due to high sensitivity and specificity in this patient population

Shorter turnaround time than for viral culture or PCR

Less expensive than PCR or culture

May not be available for less common respiratory viruses, thus requiring NAAT

Sensitivity may be low when compared with other methodologies, especially in adults

Adequate specimen influences sensitivity of the assay

False-negative results are possible

Negative results may be confirmed with culture or NAAT if high suspicion remains

PCR testing/NAAT

Very high sensitivity and specificity

PCR panels can detect other respiratory viruses

Low likelihood of false-positive or false-negative result

Detects viruses in adults and older children, despite their lower viral shedding

Longer turnaround time than for DFA

More expensive than DFA

May detect virus after the infection has been cleared

Viral culture

Traditional gold standard for diagnosis

May aid in detecting coinfections

Virus can be stored for diagnostic studies

High specificity

Long turnaround time

May require specific media for each virus

Lower sensitivity

Serologic testing
n/a
Not useful for diagnosis

n/a, not applicable
Medical Experts
Assistant Professor of Pathology (Clinical), University of Utah
Medical Director, Microbial Amplified Detection Laboratory, ARUP Laboratories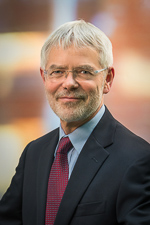 Adjunct Associate Professor of Pathology, University of Utah
Medical Director, Molecular Infectious Diseases, ARUP Laboratories