X-linked adrenoleukodystrophy (X-ALD) is a rare metabolic disorder caused by variants in the ABCD1 gene that lead to an accumulation of very long chain fatty acids (VLCFAs) in tissue. The buildup of VLCFAs can cause adrenal insufficiency (AI), inflammatory demyelinating cerebral disease, and spinal cord disease. Early diagnosis is critical because allogeneic hematopoietic stem cell transplantation (HSCT) can slow or even halt cerebral disease progression if performed at an early stage of leukodystrophy, before neurologic symptoms manifest. (HSCT has no effect on AI. ) Laboratory testing for the diagnosis of X-ALD involves measurement of VLCFAs; the detection of ABCD1 gene variants confirms the diagnosis. Following diagnosis, monitoring is necessary to identify patients for whom treatment is indicated because the disease course is variable.
Quick Answers for Clinicians
Indications for Testing
Laboratory testing for X-ALD is used to:
Laboratory Testing
Newborn Screening
Newborn screening for X-ALD involves measurement of C26:0-LPC, a derivative of a VLCFA marker, in dried blood spots. Neonates with increased levels of C26:0-LPC are referred for confirmatory tests. Some states perform DNA sequencing to detect ABCD1 gene variants before referring the patient for confirmatory tests. See Genetic Testing below.
Diagnosis
Initial Testing
VLCFA concentrations are typically increased in male patients with X-ALD, regardless of disease status or patient age. Three specific VLCFAs are useful in diagnostic testing: behenic acid (C22:0), tetracosanoic acid (C24:0), and hexacosanoic acid (C26:0). Measurement of VLCFAs in plasma (specifically C26:0, the ratio of C26:0 to C22:0, and the ratio of C24:0 to C22:0) can be used to diagnose X-ALD in males, and has a high sensitivity for the disease. In 15-20% of females with X-ALD, VLCFA concentrations will be normal, and genetic testing must be performed for a definitive diagnosis.
Genetic Testing
All patients with X-ALD have an ABCD1 gene variant; genetic testing therefore is typically used to definitively diagnose the disease and to identify female carriers. This testing is particularly indicated in females because only about 85% will demonstrate elevated VLCFA concentrations.
Testing of family members is recommended after a diagnosis of X-ALD. However, the detection of variants is not prognostic because there is no genotype-phenotype correlation (ie, the particular variant does not correlate with disease severity or disease course), even among family members. In addition, up to 19% of patients with X-ALD have been reported to carry de novo ABCD1 variants.
Monitoring
Monitoring is necessary in patients with X-ALD to detect disease progression and identify patients for whom treatment is indicated. It includes testing for AI (measurement of morning cortisol and adrenocorticotropic hormone [ACTH]) and periodic evaluation for cerebral white matter demyelination via magnetic resonance imaging (MRI).
Risk for AI in males with X-ALD is age dependent. Testing for the development of AI is recommended every 4-6 months for patients ≤10 years of age and annually for patients 11-40 years of age. In patients ≥40 years, the risk of developing AI is lower; testing is recommended if clinically indicated but does not need to occur at the same frequency as in younger populations. AI is rare in women with X-ALD. See the ARUP Consult Adrenal Insufficiency topic for additional information on laboratory testing.
ARUP Laboratory Tests
Method
Liquid Chromatography-Tandem Mass Spectrometry
Medical Experts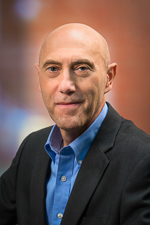 Professor, Pediatrics; Adjunct Professor of Pathology (Clinical), University of Utah
Chief, Medical Genetics Division; Medical Director, Biochemical Genetics and Newborn Screening, ARUP Laboratories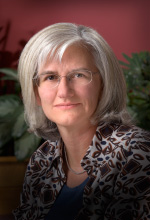 Professor of Pathology, Adjunct Professor of Pediatrics, University of Utah School of Medicine
Section Chief, Biochemical Genetics; Medical Director, Biochemical Genetics and Newborn Screening, ARUP Laboratories