Bariatric surgeries are used increasingly to treat overweight and obese patients who have clinically relevant signs and symptoms. Approximately 252,000 bariatric surgeries were performed in the United States in 2018. These procedures can be successful in reversing many adverse syndromes associated with obesity (including type II diabetes, hypertension, joint pain, obstructive sleep apnea, hyperlipidemia, and coronary artery disease ), but there are risks and complications to consider, such as the exacerbation of preexisting nutritional deficiencies and the development of new ones. Some deficiencies present soon after surgery, but the late presentation of nutritional deficiencies can contribute to poor outcomes or devastating complications. Bariatric surgeries that use a restrictive technique may lead to nutritional deficiencies due to low intake, whereas restrictive surgeries combined with malabsorptive techniques, such as Roux-en-Y gastric bypass (RYGB), may lead to nutritional deficiencies due to either low intake or malabsorption. Therefore, long-term monitoring for nutritional deficiencies is indicated following gastric bypass surgeries.
Quick Answers for Clinicians
Which types of bariatric surgeries are performed to induce weight loss?
Bariatric surgeries can be classified as restrictive or malabsorptive. Restrictive procedures reduce the volume or capacity of the stomach. Malabsorptive procedures reduce the amount of calories absorbed by altering the flow of the food. Sleeve gastrectomy (SG) and Roux-en-Y gastric bypass (RYGB) are the most popular surgeries. SG is a restrictive procedure; RYGB is a dual malabsorptive and restrictive technique. Adjustable gastric binding (AGB) and biliopancreatic diversion (BPD) are also available but account for only a small percentage of bariatric surgeries.
Which testing is appropriate for preoperative gastric bypass assessment?
Individuals being considered for bariatric surgery should have a preoperative nutritional assessment to identify deficiencies that may predispose them to higher risk of nutritional deficiencies postsurgery. When possible, these deficiencies should be corrected before surgery. Common testing includes tests for vitamins, folate (ie, vitamin B9), iron, ferritin, and calcium concentrations. See Laboratory Testing for full list of testing to consider.
Which testing is used for postoperative monitoring?
The same tests used for preoperative assessment are also used postsurgery. The biochemical and nutritional testing schedule varies depending on the type of surgery. Refer to the tables in Monitoring for full schedules.
Indications for Testing
Individuals should be assessed for nutritional status before bariatric surgery and should continue to be monitored postsurgery for nutritional deficiencies.
Laboratory Testing
Preoperative Assessment
Individuals being considered for bariatric surgery should have baseline biochemical and nutritional testing performed to identify deficiencies that may predispose them to a higher risk of deficiencies after surgery; deficiencies should be corrected before surgery when possible. Testing for the following micronutrients should be considered.
Vitamins
Vitamin D and calcium levels should be assessed. Vitamin D, 25-hydroxy is a marker of vitamin D stores in the body and is the preferred test. Vitamin D, 1,25 dihydroxy is indicated for renal disease and other special situations and is less commonly used. Calcium may be reduced due to changes in food preferences. Calcium status can be assessed by measuring levels of ionized calcium in serum or whole blood, whereas urinary calcium (24-hour levels) can identify hypocalcuria.
Vitamin B1 should be measured to evaluate patients for thiamine deficiency. Whole blood specimens are required for accurate analysis. Patients should also be assessed for vitamin B12 deficiency, which may take longer to present due to the body's ability to maintain large stores of the vitamin. B12 deficiency may result from intrinsic factor decrease and loss of absorptive surface. A serum methyl malonic acid (MMA) test is the recommended test for vitamin B12 deficiency.
Patients should be evaluated for folate (B9) deficiency, which is rarely seen due to consumption of fortified foods. Tests for vitamins A, E, and K should be considered as well.
Trace Elements
Recommended mineral testing includes zinc testing and iron studies. Zinc deficiency is common in patients with obesity and may be linked to metabolic syndrome. Iron studies include laboratory tests for iron, iron binding capacity, and ferritin. Iron deficiency may be present before surgery and may be exacerbated by the loss of absorptive surface and/or changes in food preferences. Ferritin testing can be used to evaluate patients for iron deficiency anemia. Ferritin is the most sensitive marker for iron deficiency anemia, but it may be affected by inflammation. Iron and iron binding capacity testing should be used periodically to verify accuracy of ferritin testing; however, this testing is not as sensitive as ferritin testing.
Copper, magnesium, and phosphorous tests should be considered as well.
Postoperative Monitoring
The postoperative schedule for biochemical and nutritional testing is based on type of surgery: sleeve gastrectomy (SG) or RYGB.
Sleeve Gastrectomy
Analyte
Time Postsurgery (mos)
1
3
6
12
18
24
Annually Thereafter
Vitamin D
✔
✔
✔
Calcium
✔
✔
✔
✔
✔
✔
✔
Vitamin B1
✔
✔
✔
✔
✔
Vitamin B6
✔
✔
✔a
Vitamin B12
✔
✔
✔
✔
✔
Vitamin E
✔
Zinc
✔
✔
✔
Iron
✔
✔
✔
Ferritin
✔
✔
✔
✔
✔
Magnesium
✔
✔
Phosphorous
✔
✔
✔
Transferrin
✔
✔
✔
✔
✔
Parathyroid hormone
✔
✔
✔
✔
aEvery 2-5 yrs.
Roux-en-Y Gastric Bypass
Analyte
Time Postsurgery (mos)
1
3
6
12
18
24
Annually Thereafter
Vitamin D
✔
✔
✔
✔
✔
Calcium
✔
✔
✔
✔
✔
✔
✔
Vitamin B1
✔
✔
✔
✔
✔
Vitamin B6
✔
✔
Folate (vitamin B9)
✔
✔
✔
✔
Vitamin B12
✔
✔
✔
✔
✔
Vitamin A
✔
✔
✔
✔
✔
Vitamin E
✔
Zinc
✔
✔
✔
✔
✔
Iron
✔
✔
✔
✔
✔
✔
Ferritin
✔
✔
✔
✔
✔
Magnesium
✔
✔
✔
✔
✔
Phosphorous
✔
✔
✔
Transferrin
✔
✔
✔
✔
✔
Parathyroid hormone
✔
✔
✔
✔
Source: Lupoli, 2017 ; Heber, 2010
Medical Experts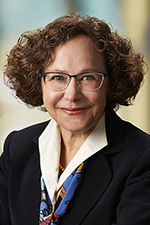 Professor of Pathology (Clinical), University of Utah
Medical Director, Analytic Biochemistry, Calculi and Manual Chemistry; Co-Medical Director, Mass Spectrometry, ARUP Laboratories