Osteoporosis is a skeletal disorder characterized by decreased bone strength and density. Dual-energy x-ray absorptiometry (DXA) is the gold standard test for diagnosis. Laboratory testing is useful in ruling out secondary causes of osteoporosis. Bone turnover marker testing is available but is not the primary method for diagnosing or monitoring osteoporosis.
Diagnosis
Indications for Testing
Bone mineral density (BMD) testing (DXA) is recommended for women ≥65 years, postmenopausal women with risk factors, and men ≥70 years or younger men with risk factors (see Screening for details).
Testing for causes of secondary osteoporosis should be considered

Serum calcium, phosphorus, magnesium
CBC: if anemia present, evaluate for underlying conditions, such as multiple myeloma, cancer, malabsorption
Renal function testing: for renal disease assessment
Alkaline phosphatase: evaluate for Paget disease
24-hour urine calcium: to detect hypercalciuria
Serum albumin: malnutrition, malabsorption assessment
Vitamin D 25(OH)D: for vitamin D deficiency; evaluate patients >50 years for malnutrition, malabsorption, and celiac disease
Thyroid stimulating hormone (TSH): evaluate for hyperthyroidism
Liver function tests: evaluate for chronic liver disease
Testosterone (males): evaluate younger men for hypogonadism
Parathyroid hormone (PTH) (intact or PTH-related protein [PTHrP]): evaluate for hyperparathyroidism

Testing for bone turnover

Consider testing at initial diagnosis and at follow-up (Camacho, AACE, 2016; Cosman, National Osteoporosis Foundation [NOF], 2014)
Higher rates of bone turnover are associated with higher fracture risk
Bone Turnover Markers
Bone Formation Markers
Comments
Serum procollagen type 1 N-terminal propeptide

Serum procollagen type 1 C-terminal propeptide

Most frequently used marker of bone formation

Expect reduced levels when on antiresorptive therapy

Serum osteocalcin
Limited use in clinical practice due to variability
Serum bone-specific alkaline phosphatase
Expect increased levels with antiresorptive therapies
Bone Resorption Markers
Serum collagen type I cross-linked telopeptide
Most frequently used resorptive marker
Urine or serum N-telopeptide
Fasting AM urine spot is optimal
Urine pyridinoline
Expect reduced levels with antiresorptive therapies

Early AM spot urine sample is preferred

Urine deoxypyridinoline
Expect reduced levels with antiresorptive therapies

Early AM spot urine sample is preferred

Urine hydroxyproline
Nonspecific marker; also reflects bone formation
HPLC, high-performance liquid chromatography
Imaging Studies
Screening
Recommended Populations to Screen for Osteoporosis
Women
Women (postmenopausal)
Men
USPSTF, 2018
Women ≥65 years
Postmenopausal women <65 years considered at risk for osteoporosis based on formal risk assessment tool
Men: evidence is insufficient for a recommendation for or against screening in men
NOF, 2014
Women >65 years
Postmenopausal women >50 years with either risk factors or fracture (new or historical adult age fracture)
Men >70 years, or >50 years with risk factors or fracture (new or historical adult age fracture)
ACR, 2017
Women or men on glucocorticoids for 6 months, who are <40 years with risk factors or osteoporotic fracture, or ≥40 years
ACR, American College of Rheumatology; USPSTF, U.S. Preventive Services Task Force

Sources: Cosman, NOF, 2014; Buckley, ACR, 2017; USPSTF, 2018
Monitoring
Laboratory testing

Bone turnover markers may be useful for monitoring therapy response (Camacho, AACE, 2016; Cosman, NOF, 2014)
Vitamin D 25(OH)D: consider reevaluating for adequate concentrations after supplementation

Imaging studies

DXA: for monitoring during treatment
Reevaluate at 1-2 years until stable, then repeat every 1-2 years, or less frequently if clinically indicated (Cosman, NOF, 2014)
Medical Experts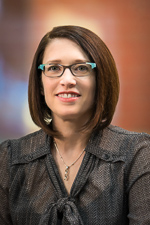 Professor of Pathology (Clinical), University of Utah
Section Chief, Chemistry; Medical Director, Endocrinology; Co-Director, Automated Core Laboratory, ARUP Laboratories