Mumps is an acute, contagious disease of short duration, usually self-limiting, and characterized by swelling of the parotid gland. It has become rare in the U.S. due to vaccination programs. Diagnosis is usually clinical and not based on laboratory testing. Serology samples can be collected as soon as diagnosis is suspected. IgM antibody response normally appears 1-2 weeks after disease onset.
Diagnosis
Indications for Testing
Atypical presentation of secondary complications in patients with apparent mumps
Suspected outbreak – test patients for epidemiologic evidence
Laboratory Testing
Limited role for laboratory testing – usually a clinical diagnosis
Mumps case definition (CDC, 2012)
Mumps information for healthcare providers (CDC, 2016)
CDC mumps laboratory testing recommendations (CDC, 2017)

CDC recommends buccal or oral swab and blood specimens be collected for all suspected mumps cases
Serology

Collect initial sample as soon as diagnosis is suspected; collect second sample 5-10 days after symptom onset if initial sample is negative – IgM response may not be detectable until 5 days after onset
IgM antibody response normally appears 7-14 days after disease onset
IgM antibody response may be delayed or absent in previously vaccinated patients and the period of viral excretion may be shorter
IgG assays associated with cross-reactions
IgG antibody levels induced by vaccine are lower than those from natural infection
Laboratory confirmation of mumps serology (CDC, 2017)

Polymerase chain reaction (PCR) – buccal swab

Negative test does not rule out mumps – vaccinated individuals typically shed virus in smaller amounts for shorter time
Best if collected in first 3 days of illness – greater sensitivity
May show positivity during first or recurrent (contralateral) parotitis episode

Culture

Gold standard
Buccal and oral swab specimens preferred
Culture growth often necessary for viral sequencing
Allows for genotyping, which may be useful in outbreaks
Limitation – may take days to weeks to complete
Differential Diagnosis
Viral

Parainfluenza virus
Coxsackievirus
Adenovirus

Unilateral disease

Bacterial parotitis
Benign parotid gland neoplasms (eg, hemangioma, adenoma)
Salivary stones
Malignancy

Metabolic disorders
Background
Epidemiology
Prevalence – between 229 (2012) and 6,366 (2016) reported cases in U.S. annually (CDC, 2017)
Age – highest incidence, 16-24 years, often due to close-contact settings (school, college dormitories)
Transmission – highly contagious and transmitted by droplets spread from the upper respiratory tract
Organism
Paramyxoviridae family; Rubulavirus genus
Single-stranded RNA virus
12 genotypes based on sequence of SH gene coding for short hydrophobic protein
Immunity after infection appears to be lifelong
88% immunity after two-dose immunization (CDC, 2017)
Clinical Presentation
Incubation period – 12-25 days (average, 16-18 days) (CDC, 2017)
25-30% of all infections are silent
Most common clinical feature is bilateral or unilateral parotitis
Secondary complications
ARUP Lab Tests
Aid in the diagnosis of suspected mumps infection
If equivocal, repeat testing in 10-14 days may be helpful
Method
Semi-Quantitative Enzyme-Linked Immunosorbent Assay
Not recommended as a stand-alone test unless testing for evidence of antibody production from vaccination
If equivocal, repeat testing in 10-14 days may be helpful
Detect mumps virus in buccal swab specimens
Culture test for detecting mumps virus in specimens other than cerebrospinal fluid (CSF)
Collect during first 3 days of illness; if collecting urine, collect first morning void
Method
Semi-Quantitative Enzyme-Linked Immunosorbent Assay

This test has been temporarily inactivated. In compliance with guidance issued by government agencies, respiratory viral cultures are being temporarily discontinued for the safety of laboratory staff during the COVID-19 pandemic. PCR testing is available for a variety of specific viruses; refer to the Laboratory Test Directory.
Detect common respiratory viruses; molecular methods may offer improved sensitivity
Respiratory viruses rapid culture offers faster turnaround time
Viruses that can be isolated: adenovirus; cytomegalovirus; enterovirus; herpes simplex virus; influenza A and B; parainfluenza types 1, 2, and 3; respiratory syncytial virus; and varicella-zoster virus
Virus-specific tests are recommended
Method
Semi-Quantitative Enzyme-Linked Immunosorbent Assay/Semi-Quantitative Chemiluminescent Immunoassay
Method
Semi-Quantitative Enzyme-Linked Immunosorbent Assay/Semi-Quantitative Chemiluminescent Immunoassay
Medical Experts
Associate Professor of Clinical Pathology, University of Utah
Medical Director, Parasitology/Fecal Testing, Infectious Disease Antigen Testing, Bacteriology, and Molecular Amplified Detection, ARUP Laboratories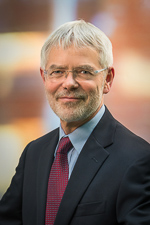 Professor of Pathology, University of Utah
Medical Director, Molecular Infectious Diseases, ARUP Laboratories
Assistant Professor of Clinical Pathology, University of Utah
Medical Director, Molecular Infectious Disease, ARUP Laboratories
References
Resources from the ARUP Institute for Clinical and Experimental Pathology®
Clin Vaccine Immunol
2013
20
3
443-5
PubMed