Immunization status or previous exposure to diseases is often assessed using serology. This testing can evaluate protection from diseases such as Bordetella pertussis, hepatitis A virus (HAV), hepatitis B virus (HBV), measles, mumps, rubella, varicella zoster virus, and polio. Serologic investigation is especially useful for individuals with missing or incomplete vaccination records. Immunization status may be needed for various reasons, including employment, school admission, or acceptance into an assisted living residence. Although laboratory test results can provide evidence of vaccination or exposure, there is no laboratory test available to definitively establish immunity.
Quick Answers for Clinicians
Where can I find information about immunization best practices?
How does laboratory testing provide evidence of immunization status?
Serology testing is used to detect antibodies that indicate previous vaccination or exposure to diseases. The results of these tests can be used to determine a medically appropriate vaccination schedule.
Where can I find more information about the diseases mentioned in this topic?
Indications for Testing
Serology testing is a useful tool to determine immunization status or previous exposure to infectious agents, but testing should not be a barrier to the vaccination of individuals, especially those who are at high risk for exposure to vaccine-preventable disease. The CDC offers guidance about the use of serology testing to determine immunization status for individuals with complete medical records, those with missing or incomplete medical records, pregnant women, and healthcare workers (HCWs).
Those with Complete Medical Records
Individuals who have complete medical records should not receive serology testing to determine immunization status. However, these individuals should follow all CDC-recommended vaccination schedules for any missing vaccinations.
Those from Outside the U.S. or with Incomplete Records
Individuals with incomplete, missing, or questionable medical records (eg, children adopted from outside the United States, recent immigrants) may require revaccination or serology testing. In general, vaccinations should be repeated in cases of uncertainty, but judicious use of serology testing can determine which vaccinations are needed for these individuals.
Validation of vaccination status based on a person's country of origin or vaccination records alone is often difficult. Individuals with written documentation that lists vaccination type, age at the time of vaccination, dates of administration, and intervals between doses that are generally consistent with the CDC recommendations are more likely to be protected from exposure to vaccine-preventable diseases. However, because of variable vaccination standards and quality among countries, vaccination status is difficult to guarantee. The CDC provides a table with vaccine-specific guidance: Approaches to evaluation and vaccination of persons vaccinated outside of the United States who have no (or questionable) vaccination records.
Pregnant Women
All pregnant women should be evaluated for evidence of immunity to rubella and varicella zoster virus during every pregnancy. Women without evidence of immunity to rubella and varicella should be vaccinated immediately after delivery.
For all other diseases, the CDC recommendations for the use of serology testing for pregnant women with unknown vaccination status are the same as for all adults with unknown status. Serology testing can be used to determine immunization status, but appropriate revaccination is recommended.
Healthcare Workers
Because HCWs are at risk for exposure to many serious diseases, the CDC provides specific vaccination requirements for these individuals. To comply with the CDC's requirements, an HCW may provide medical documentation or up-to-date serology results that prove previous vaccination. Serology testing is not required, although in some situations it may be more cost-effective than revaccinating individuals with incomplete or missing records. If serology testing does not show evidence of previous immunization, or if the HCW has uncertain immunization status, revaccination according to established procedures is required. After a vaccination series is completed, serology can be used to determine if a patient has responded to the vaccine.
Individuals with Needlestick Exposure
In some cases, serology testing can be used as an evaluation tool after a needlestick injury. If the vaccination status of an exposed individual is unknown, serology testing can aid in the determination of appropriate medical management. However, if postexposure prophylaxis is deemed necessary, it should be started without waiting for the test results.
Medical Experts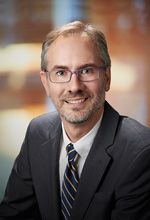 Associate Professor of Pathology (Clinical); Adjunct Associate Professor, Biomedical Informatics, University of Utah
Medical Director, Support Services, IT, and Business Development, ARUP Laboratories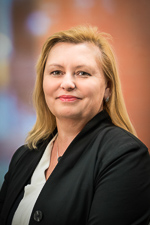 Associate Professor of Pathology (Clinical), University of Utah
Section Chief, Immunology; Medical Director, Immunology Core Laboratory, ARUP Laboratories