Systemic sclerosis (SSc), also called scleroderma, is a chronic autoimmune disorder characterized by fibrosis of the skin and various organs. Early diagnosis and classification are important so that patients can be evaluated for organ involvement and/or damage. However, because SSc is a heterogeneous disease, clinical presentation and disease course vary, and manifestations may overlap with those of other rheumatic disorders, all of which can complicate diagnosis. Clinical subsets of SSc include limited and diffuse cutaneous disease; in addition, some individuals have SSc overlap syndromes, which involve features of different systemic autoimmune rheumatic diseases (SARDs) as well as those of SSc. Autoantibody formation is characteristic of SSc, and laboratory testing involves assessment for SSc-specific autoantibodies. Criteria antibody tests for the disease include tests for anti-Scl-70 (also known as antitopoisomerase 1), anticentromere antibody (ACA), and anti-RNA polymerase III. Testing for other antibodies associated with SSc may be indicated if criteria test results are negative. See Laboratory Testing below.
Quick Answers for Clinicians
What is the role of laboratory testing versus clinical findings in diagnosing systemic sclerosis?
Diagnosis of systemic sclerosis (SSc) involves a combination of clinical findings and autoantibody test results. SSc has a variable disease presentation and prognosis, but many patients will have skin thickening, which is commonly seen in the fingers. Skin thickening extending to the metacarpophalangeal joint is sufficient to classify a patient as having SSc. See Classification Criteria. Approximately 95% of patients with SSc have antinuclear antibodies (ANAs), so testing for ANAs is an initial step in disease assessment. Subsequent testing for SSc is determined by the ANA patterns observed (eg, homogeneous, centromere, nucleolar, and speckled nuclear patterns or reticular/AMA cytoplasmic pattern). See Laboratory Testing and the Antinuclear Antibody Disease Testing algorithm.
Which tests are recommended for monitoring patients with systemic sclerosis?
Because systemic sclerosis (SSc) is a chronic illness, regular monitoring is needed to assess disease activity and progression. Laboratory tests for monitoring may include erythrocyte sedimentation rate (ESR) and/or C-reactive protein (CRP), CBC, liver function, creatinine, urea, and urinary protein tests. Autoantibody tests, although important for diagnosis, are not necessary for monitoring. See Monitoring.
Indications for Testing
Individuals with skin thickening of the fingers that extends proximal to the metacarpophalangeal joints should be tested for SSc. Patients with puffy fingers or sclerodactyly, fingertip ulcers or pitting scars, abnormal nailfold capillaries, and/or signs of Raynaud phenomenon should also be tested, particularly if these signs are accompanied by pulmonary changes, telangiectasia, or arthritis/arthralgia.
Laboratory Testing
Diagnosis
Classification Criteria
ACR/EULAR Criteria for the Classification of Systemic Sclerodermaa
Category
Subitems
Score
Skin thickeningb of the fingers of both hands extending proximal to MCP joints (single criterion sufficient for classification of SSc)
n/a
9
Other skin thickeningb,c
Puffy fingers
2
Sclerodactyly of the fingers (distal to MCP, proximal to PIP joints)
4
Fingertip lesionsc
Ulcers on digital tips
2
Pitting scars
3
Telangiectasia
n/a
2
Abnormal nailfold capillaries
n/a
2
Pulmonary arterial hypertension and/or interstitial lung disease
n/a
2
Raynaud phenomenon
n/a
3
Scleroderma-related antibodies (any ACA, anti-Scl-70, or anti-RNA polymerase III antibodies)
n/a
3
Total scored

aThese criteria do not apply to patients with an SSc-like disorder that better explains their signs/symptoms.

bPatients with no skin thickening of the fingers cannot be classified as having SSc.

cThe highest score from this category should be used to calculate the total score.

dA total score of ≥9 is diagnostic for SSc.

ACR, American College of Rheumatology; EULAR, European League Against Rheumatism; MCP, metacarpophalangeal; n/a, not applicable; PIP, proximal interphalangeal
Initial Tests
Testing for SSc typically starts with a CBC with platelet count and an automated differential, followed by antinuclear antibody (ANA) immunoglobulin G (IgG) testing by immunofluorescence assay (IFA). ANAs are seen in the majority of patients with SSc (approximately 95%), although a small subset of patients will be negative for ANAs.
Because ANAs can be found in many conditions, ANA testing is best used when suspicion for SSc or another SARD is high. Subsequent testing is based on the ANA patterns observed (eg, homogeneous, centromere, nucleolar, and speckled nuclear patterns or reticular/AMA cytoplasmic pattern). For comprehensive information about ANA patterns and clinical associations, refer to the International Consensus on ANA Patterns website.
Criteria Antibody Tests
Criteria antibodies for SSc include the following :
Anti-Scl-70 (also known as antitopoisomerase 1)
ACA
Anti-RNA polymerase III
More than 50% of patients with SSc will have one of these three antibodies, which are generally exclusive of each other. The presence of SSc-specific antibodies may help predict disease phenotype. For example, ACAs are generally associated with limited cutaneous SSc, including CREST (calcinosis, Raynaud syndrome, esophageal dysmotility, sclerodactyly, and telangiectasia) syndrome. Anti-Scl and anti-RNA polymerase III antibodies are more common in diffuse disease.
Noncriteria Antibody Tests

Testing for other antibodies may be indicated in patients with negative criteria antibody tests in whom SSc is still strongly suspected. These additional antibodies include the following:
Antifibrillarin or anti-u3 ribonucleoprotein (anti-U3 RNP)
Anti-PM/Scl (anti-PM/Scl-100) antibodies
Anti-Th/To antibodies
The following antibodies have also been reported in some studies as associated with SSc, but the clinical utility of testing for these antibodies in the workup for SSc continues to be explored.
Anti-Smith/RNP antibodies
Anti-Ro
Anti-La
Anti-Ku antibodies
Antimitochondrial antigen M2 antibodies (AMAs)
Antiphospholipid antibodies
Cyclic citrullinated peptide (CCP)
Monitoring
Because SSc is chronic, patients with the disease require annual follow-up, and those with progressive disease may need more frequent follow-up. Some studies associate particular antibodies with clinical manifestations; therefore, detection of particular antibodies early in the disease course may be useful to assess risks for specific clinical manifestations, including organ involvement and cancer. Other laboratory tests to monitor disease activity include erythrocyte sedimentation rate (ESR) and/or C-reactive protein (CRP), CBC, liver function, creatinine, urea, and urine protein tests.
Medical Experts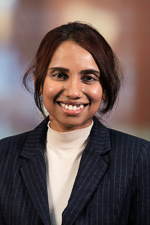 Assistant Professor of Pathology (Clinical), University of Utah
Medical Director, Immunology, ARUP Laboratories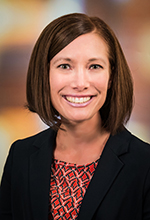 Associate Professor of Pathology (Clinical), University of Utah
Medical Director, Immunology, ARUP Laboratories