Varicella-zoster virus (VZV) is the etiologic agent of chickenpox (varicella) and shingles (herpes zoster). Chickenpox is caused by a primary infection of VZV and is most common in children, whereas shingles results from reactivation of a latent VZV infection and is most common in adults older than 50 years. Vaccinations against chickenpox and shingles have greatly decreased the incidence and severity of VZV infections. Because of this, clinical diagnosis has become more difficult, and laboratory confirmation of VZV is increasingly important in routine clinical practice. Laboratory tests such as polymerase chain reaction (PCR), culture, and direct fluorescent antibody (DFA) stains can identify VZV, but PCR is the preferred test in most situations due to its high specificity and quick turnaround time. Additionally, serology can provide evidence of immunization status or previous infection.
Quick Answers for Clinicians
What is the role of laboratory testing for varicella-zoster virus?
Traditionally, clinical features were considered diagnostic for varicella-zoster virus (VZV). However, the decrease in disease occurrence and severity due to vaccination has likely caused a decrease in the positive predictive value of clinical diagnosis alone. This can likely be attributed to multiple factors. The first is that fewer clinicians have direct experience with natural infection. The second is that infection can present atypically in vaccinated individuals (breakthrough disease). As a result, the need for laboratory testing for definitive diagnosis has increased. The CDC criteria for VZV diagnosis includes positive identification of VZV by polymerase chain reaction (PCR) testing, direct fluorescent antibody (DFA) staining, culture, or serology. If VZV infection is strongly suspected due to canonical presentation, treatment should not be delayed pending laboratory results.
What are some atypical presentations of varicella-zoster virus infection, and how do they influence testing?
There are many uncommon presentations and complications associated with varicella-zoster virus (VZV). Abnormal presentations include VZV pneumonitis, varicella encephalitis, and VZV vasculopathy. These often require appropriate clinical evaluation to determine the best laboratory testing strategy and sample types. In some cases, the etiologic agent responsible for skin lesions may be unclear, and laboratory testing can determine the cause of symptoms.
Where can I find information on varicella-zoster virus vaccination recommendations?
The CDC recommends vaccination against varicella and herpes zoster. More information about these recommendations can be found at the following links:
Clinical Presentation of Varicella-Zoster Virus
Chickenpox (Varicella)
The Council of State and Territorial Epidemiologists (CSTE)-approved varicella case definition describes varicella as an illness with acute onset of diffuse (generalized) maculopapulovesicular rash without other apparent cause. Varicella is seen primarily in children younger than 10 years. The CDC provides additional information about classic symptoms of varicella.
Shingles (Herpes Zoster)
Herpes zoster generally presents as a painful, itchy, or tingly rash in one or two adjacent dermatomes (localized zoster). Herpes zoster is most common in patients older than 50 years. The most common location is in the thoracic dermatome. Rashes generally do not cross the body's midline. The CDC provides additional information about classic symptoms of herpes zoster.
Indications for Testing
Classic Varicella-Zoster Virus Presentation
Laboratory testing is generally not necessary or recommended for persons who exhibit canonical presentation of VZV infections. Classic presentations of varicella and herpes zoster virus are described by the CDC.
Suspected Chickenpox (Varicella)
If clinical features alone are not confirmatory, especially in patients who have received one or both of the CDC-recommended varicella vaccination doses, laboratory testing is recommended to confirm diagnosis.
Suspected Shingles (Herpes Zoster)
If clinical features alone are not confirmatory, especially in patients who have received the recommended vaccination for shingles and in people with suppressed immune systems, laboratory testing is recommended to confirm diagnosis.
Suspected Vaccine-Related Event
If a patient is experiencing adverse effects after vaccination, laboratory testing can be performed to detect possible VZV infection and to determine whether complications are due to a VZV vaccine strain.
Other Situations
Laboratory testing may also be appropriate to investigate outbreaks, unusual cases, or severe cases involving hospitalization or death. Previous immunization status may also be investigated using serology.
Laboratory Testing
Recommended Testing
Polymerase Chain Reaction
PCR testing is the most rapid and sensitive method for confirming a diagnosis of varicella or herpes zoster. As such, it is the preferred test for VZV infection. If present, vesicular lesions or scabs provide the best samples for PCR analysis. In their absence, other sample types such as cerebrospinal fluid (CSF), saliva, or blood may be used, but alternate sample types are associated with an increased risk of false-negative results.
PCR genotyping (not performed at ARUP Laboratories) is useful to identify vaccine-specific VZV strains for the identification or confirmation of adverse vaccination reactions. The recommended sample type for VZV PCR genotyping is tissue from a vesicular lesion. Blood, CSF, or biopsy specimens may also be used but increase the risk of false-negative results.
The CDC provides more information about best practices for sample collection on their website.
Other Testing (Useful Only in Certain Situations)
Direct Fluorescent Antibody Stains
PCR testing is preferred to DFA stains. DFA testing is limited by the sample quality and has generally low sensitivity. If an insufficient number of infected cells is present, the results may be invalid or falsely negative. Confirmation with PCR testing or viral culture may be necessary.
Serology
Serology has limited utility for laboratory diagnosis of VZV and should only be used when suitable specimens for PCR testing are not available.
Viral Culture
Viral culture of VZV is not recommended for initial diagnosis because its slow turnaround time may adversely impact clinical management. Culture may be used to confirm DFA results.
Immunization Status
Serology can be used to determine a patient's immunization status and inform future vaccination schedules. Please see the ARUP Consult Immunization Status topic for more information.
ARUP Laboratory Tests
Method
Direct Fluorescent Antibody (DFA) Stain/Cell Culture
Method
Direct Fluorescent Antibody Stain/Cell Culture
Method
Cell Culture/Immunofluorescence
Method
Cell Culture/Immunofluorescence
Method
Semi-Quantitative Enzyme-Linked Immunosorbent Assay/Semi-Quantitative Chemiluminescent Immunoassay
Method
Semi-Quantitative Chemiluminescent Immunoassay
Method
Semi-Quantitative Chemiluminescent Immunoassay
Method
Semi-Quantitative Enzyme-Linked Immunosorbent Assay
Medical Experts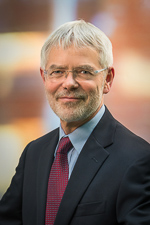 Adjunct Associate Professor of Pathology, University of Utah
Medical Director, Molecular Infectious Diseases, ARUP Laboratories