The pituitary gland, often referred to as the master gland, controls the function of multiple endocrine glands. It can be damaged by trauma, internal insult (loss of blood flow), and external insult such as radiation therapy. Hypopituitarism is defined as either partial or complete deficiency of anterior or posterior pituitary hormone secretion. Hormones secreted by the pituitary gland include growth hormone (GH); thyroid stimulating hormone (TSH); the gonadotropins luteinizing hormone (LH) and follicle-stimulating hormone (FSH); prolactin (PRL); adrenocorticotropic hormone (ACTH); oxytocin; and vasopressin (antidiuretic hormone). Evaluation of pituitary function and determination of the site of pathology often require testing of hormones released as well as end products.
Quick Answers for Clinicians
Which testing algorithms are related to this topic?
Medical Experts
Associate Professor of Clinical Pathology, University of Utah
Medical Director, University of Utah Health Hospital Clinical Laboratory, ARUP Laboratories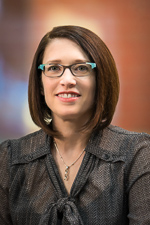 Associate Professor of Clinical Pathology, University of Utah
Section Chief, Chemistry; Medical Director, Endocrinology and Automated Core Laboratory, ARUP Laboratories
References
Resources from the ARUP Institute for Clinical and Experimental Pathology®