Quick Answers for Clinicians
Classification
The World Health Organization (WHO) has proposed a classification for B-cell lymphomas that integrates morphologic, immunophenotypic, genetic, and clinical features. The table below details a selected subset of the current WHO classifications for B-cell lymphomas, separated into clinical subtypes covered by the National Comprehensive Cancer Network (NCCN) B-cell lymphomas guidelines.
2016 WHO Classification
Disease Type
Classifications
Indolent

Follicular lymphoma

Marginal zone lymphomas

Gastric MALT lymphoma
Nongastric MALT lymphoma (noncutaneous)
Nodal marginal zone lymphoma
Splenic marginal zone lymphoma

Lymphoplasmacytic lymphoma

Waldenstrom macroglobulinemia

Aggressive

Mantle cell lymphoma

DLBCL

BL

BL, Burkitt lymphoma; DLBCL, diffuse large B-cell lymphoma; MALT, mucosa-associated lymphoid tissue
Indications for Testing
The presentation of B-cell lymphomas varies widely among patients but may involve lymphadenopathy, fatigue, fever, recurrent infections, hepatosplenomegaly, eosinophilia, skin rash, leukemic manifestations, extranodal masses, or increased white blood cell (WBC) count. Phenotyping is necessary in most situations, and genetic studies may also be recommended. Specific diagnosis is important to determine proper medical management.
Laboratory Testing
Tissue Biopsy
Excisional or incisional biopsy is typically required for initial evaluation. Fine needle aspiration (FNA) is generally not adequate for the initial diagnosis of lymphoma, and histologic grading cannot be performed on an FNA specimen. Core needle biopsies are not optimal but can sometimes be used. If the lymph node of interest is not accessible for excisional or incisional biopsy, a combination of FNA, core biopsy, and ancillary testing may be sufficient for diagnosis.
Lymphoma Phenotyping
Phenotyping by flow cytometry can identify surface antigens on cells that can indicate the cell of origin and any immunophenotypic aberrancies. Flow cytometry is generally performed on peripheral blood, bone marrow, or tissue samples. The NCCN recommends investigation of the following markers in the initial evaluation of B-cell lymphomas: CD45, CD3, CD5, CD19, CD10, CD20, CD30, CD4, CD8, CD7, CD2, CD23, CD43, CD103, TDT, kappa, lambda, CD13, CD33, CD1a, cytoplasmic CD3, CD22, and myeloperoxidase. Investigation of additional markers may be useful to characterize specific classifications.
IHC staining may also be utilized for lymphoma phenotyping. The most commonly used stains offered at ARUP are cyclin D1, Pax-5, Ki-67, MUM1-IRF4, HHV8, EBV, ALK-1, CD3, CD5, CD10 (CALLA), CD19, CD20, CD21 (dendritic cell), CD22, CD23, CD25, CD30 (Ki-1), CD79A, CD138 (Syndecan-1), BCL-2, kappa and lambda light chains, and TdT. Other available stains include BOB-1, caspase-3, CD15, CD43, CD45, CD45RA-MT2, CD45RO, c-Myc, DBA.44, and Oct-2. For more information, refer to ARUP's Immunohistochemistry Stain Offerings.
B-Cell Clonality Screening
Polyclonal immunoglobulin heavy chain (IgH) and immunoglobulin kappa light chain (IgK) gene rearrangements are characteristic of benign or reactive disease, whereas monoclonal rearrangements may indicate a lymphoma, although they are not entirely specific and can also be seen with infections, autoimmune diseases, and other sources of chronic inflammation. Conversely, a negative result does not exclude a lymphoma diagnosis. As such, B-cell clonality testing can be helpful but should be supported by cytologic and immunophenotypic testing to detect abnormal B-cell populations. This testing should be performed if morphology and immunophenotyping aren't sufficient to determine the nature of the lymphoproliferative process. This testing also can be useful to monitor disease status after treatment.
Molecular Genetics
Genetic tests to detect somatic mutations or structural abnormalities are often informative and, in some cases, are essential for accurate and precise diagnosis and prognostic assessment of B-cell lymphomas. In general, fluorescence in situ hybridization (FISH) and karyotyping are the best modalities for detecting translocations, whereas polymerase chain reaction (PCR) is useful for detecting and quantifying point mutations.
| Disease | Genetics |
| --- | --- |
| High-grade B-cell lymphoma with MYC and BCL2 and/or BCL6 rearrangements, and BL | MYC, BCL2, BCL6 |
| BL | MYC t(8;14), t(2;8), t(8;22) |
| DLBCL | BCL6, BCL2, IRF4/MUM1 |
| Follicular lymphoma | BCL2 t(14;18)(q32;q21), IRF4/MUM1 |
| Hairy cell leukemia | BRAF V600E |
| Mantle cell lymphoma | BCL1 (CCND1) t(11;14)(q13;q32) |
| Marginal zone lymphoma (nodal, MALT, splenic) | MYD88 |
| MALT (gastric) | t(11;14), t(14;18), t(1;14), t(3;14), t(11:18) |
MYC, BCL2, and BCL6 Gene Rearrangements
B-cell lymphomas with two or three recurrent chromosomal breakpoint aberrations (rare) are referred to as double- or triple-hit lymphomas. These usually involve the MYC oncogene in association with BCL2 and/or BCL6 gene rearrangements and are classified by WHO as a "high-grade B-cell lymphoma, with MYC and BCL2 and/or BCL6 rearrangements." It is important to identify these high-grade lymphomas because they tend to manifest aggressive behavior and respond poorly to traditional chemotherapy.
IRF4/DUSP22 Gene Rearrangement
Large B-cell lymphoma with IRF4 rearrangement is a recently described, low-grade entity that occurs most commonly in children and young adults. Strong IRF4/DUSP22 expression is usually seen with BCL6 and a high proliferation index. It is important to identify this disease because it is more aggressive than pediatric-type follicular lymphomas, but patients do well when treated. Large B-cell lymphomas with IRF4 rearrangement should also be distinguished from CD10-negative, IRF4/MUM1-positive follicular lymphoma, which is associated with DLBCLs in older adults.
Medical Experts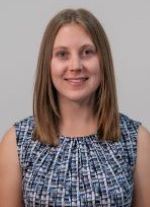 Anatomic and Clinical Pathology Resident, University of Utah School of Medicine and ARUP Laboratories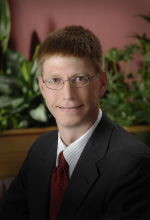 Professor of Pathology (Clinical), University of Utah
Section Chief, Hematopathology, ARUP Laboratories