B-cell non-Hodgkin lymphomas (NHL) represent a heterogenous group of hematologic malignancies of lymphoid cells. Following biopsy, flow cytometry, immunohistochemical stains, and cytogenetic studies can confirm the diagnosis.
Key Points
Double- and Triple-Hit Lymphomas
B-cell lymphomas with 2 or 3 recurrent chromosomal breakpoint aberrations (rare) are referred to as double- or triple-hit lymphomas. These usually involve the MYC oncogene in association with the BCL2 and/or BCL6 gene rearrangements. These are classified by WHO as a "high-grade B-cell lymphoma, with MYC and BCL2 and/or BCL6 rearrangements" (Swerdlow, WHO, 2016).
It is important to identify these high-grade lymphomas as they tend to manifest aggressive behavior and respond poorly to traditional chemotherapy.
Follicular lymphoma
DLBCL
High-grade lymphomas (rare)
Breakpoints Used to Identify Double- or Triple-Hit Lymphomas
Oncogene
Break-apart MYC
BCL2
BCL6
Locus
8q24
18q21
3q27
Biology
Accelerator of cell proliferation
Apoptosis inhibitor
Transcription modifier
Cytogenetics (translocations)
Any MYC translocation
BCL2/IGH t(14;18)(q32;21)

BCL6 almost always has a non-Ig translocation partner – BCL6 (3q27)
Uncommon partner – BCL6/IGH [t(3;14)(q27;q32)]

Specific lymphomas associated with translocation

Burkitt lymphoma
Diffuse large B-cell lymphoma (DLBCL)
High-grade B-cell lymphomas (HGBL)

Follicular lymphoma
DLBCL
HGBL

Follicular lymphoma
DLBCL
High-grade lymphomas (rare)

Other malignancies associated with translocation
B-cell ALL (rare)
B-cell ALL (rare)
n/a

DIAGNOSTIC TESTING

ARUP Tests

Individual probes

Chromosome FISH, Interphase 2002298 – order probes separately

Panels

Aggressive B-Cell Lymphoma Reflex Panel by FISH, Tissue 3001495 – if MYC (8q24) gene rearrangement by FISH is positive, then IGH-BCL2 fusion t(14;18) by FISH is added; if IGH-BCL2 fusion, t(14;18) by FISH is negative, then BCL6 (3q27) gene rearrangement by FISH will be added
Lymphoma (Aggressive) Panel by FISH 2002650 – probes include IGH/BCL2, BCL6, and MYC

For histologically aggressive B-cell lymphomas with either Burkitt-like or diffuse large cell morphologies in adults demonstrating a CD20+, CD10+ phenotype with high proliferative index OR CD20+ neoplasms with morphologic features indeterminate between DLBCL and Burkitt lymphoma, it is reasonable to test for MYC, BCL2, and BCL6 rearrangements using FISH

References: Aukema SM, 2011; Johnson NA et al, 2009; Salaverria I et al, 2011; Savage et al, 2009; WHO, 2008.

ALL, acute lymphoblastic lymphoma; n/a, not available
Diagnosis
Indications for Testing
Adenopathy
Fevers/night sweats
Recurrent infections
Unexplained lymphocytosis or abnormal manual differential
Laboratory Testing
Initial testing involves the following

CBC with peripheral smear
Liver chemistries
Lactate dehydrogenase (LD)
Serum uric acid, potassium, calcium, phosphorus
HIV for at-risk patients

Immunophenotyping to identify the lymphoid proliferation malignancy and to categorize lymphoma type

See the Lymphoma Phenotyping algorithm for specific test-ordering recommendations
May be performed on peripheral blood, bone marrow
Histology
Fine-needle aspiration (FNA) not considered adequate – use incisional biopsy specimen (NCCN, 2015)
Follow-up testing with bone marrow biopsy

≥2 cm specimen length
Classified as involved or not

Immunophenotyping (flow cytometry testing) and immunoperoxidase staining of tissue for specific B-cell antigens or clonality with kappa and lambda light-chain staining
Immunohistochemistry – useful in conjunction with phenotyping

Most commonly used stains – cyclin D1, Pax-5, Ki-67, MUM1-IRF4, HHV8, EBV, ALK-1, CD3, CD5, CD10 (CALLA), CD19, CD20, CD21 (dendritic cell), CD22, CD23, CD25, CD30 (Ki-1), CD79A, CD138 (Syndecan-1), BCL-2, kappa and lambda light chains, and TdT
Other available stains – BOB-1, Bax, caspase-3, CD15, CD43, CD45, CD45RA-MT2, CD45RO, CD74, c-Myc, DBA.44, and Oct-2

B-cell clonality studies

Locate clonal rearrangements of the immunoglobulin gene in B-cell malignancies
Provide information regarding prognosis and treatment recommendations

T-cell clonality studies
Genetic Testing
Disease
Genetics
Comments
High-grade B-cell lymphoma, with MYC and BCL2 and/or BCL6 rearrangements, and Burkitt lymphoma
MYC, BCL2, BCL6
Refer to Key Points
Burkitt lymphoma
MYC t(8;14), t(2;8), t(8;22)
Diffuse large B-cell lymphoma (DLBCL)
BCL6, BCL2, IRF4/MUM1
Follicular lymphoma
BCL2 t(14;18)(q32;q21), IRF4/MUM1
Recommended methodology – FISH or cytogenetics
Hairy cell leukemia
BRAF V600E
Mantle cell lymphoma
BCL1(CCND1) t(11;14)(q13;q32)
Marginal zone lymphoma (nodal, MALT, splenic)
MYD88
Use to differentiate from lymphoplasmacytic lymphoma
Mucosa-associated lymphoid tissue (MALT) (gastric)
t(11;14), t(14;18), t(1;14), t(3;14), t(11:18)

FISH or cytogenetics

PCR useful for t(14;18)
Other Testing
Virus testing

EBV – posttransplant lymphomas, endemic nasopharyngeal lymphomas
HHV8 – AIDS-related lymphomas

Bacteria testing

Helicobacter – mucosa-associated lymphoid tissue (MALT) lymphoma

Kappa and lambda light-chain clonality in situ hybridization
Testing prior to treatment with immunosuppressive therapies
Prognosis
International Prognostic Index scoring system

Based on pretreatment clinical factors of age (≤60 years); Ann Arbor tumor stage (I or II); number of extranodal sites (≤1); Eastern Cooperative Oncology Group (ECOG) performance status (0 or 1); and serum LD (≤1 times normal) – all scored as 0
Patients placed in four risk groups
Limited usefulness in follicular lymphoma, mantle cell lymphoma, NK lymphoma, nasal-type lymphoma, hepatosplenic lymphoma, and enteropathy-type lymphoma

Follicular Lymphoma International Prognostic Index scoring system

Five risk factors (each scored as one point)

Blood hemoglobin <12 g/dL
Serum LD >normal
Ann Arbor tumor stage (III or IV)
>4 nodal sites
Age >60 years

0-1 risk factor – low risk (5-year survival 90%)
2 risk factors – intermediate risk (5-year survival 78%)
3 risk factors – high risk (5-year survival 53%)

All prognostic indices may change in the future as the IPI and FLIPI indices were developed before immunotherapy
Genetic mutations (cytogenetics)

Follicular lymphoma

Adverse prognosis associated with del 17p, trisomy 12 and abnormalities of 6p

Diffuse large B-cell lymphoma (DLBCL)

Better prognosis associated with t(14;18)
Adverse prognosis with MYC oncogene; BCL2 gene, p53(+)

Follicular and DLBCL

Dismal outcomes for 8q24/MYC in association with 18q21/BCL2 or 3q27/BCL6

Double-hit and triple-hit lymphomas

Refer to Key Points for double- and triple-hit lymphomas

CLL

CD38 – mutation status correlates inversely with prognosis
Differential Diagnosis
Infections

CMV
EBV
Fungal disease
HIV
Human herpesvirus 8

Reactive lymphocytosis
Malignancy

Head and neck cancer
Metastatic cancer
Other lymphomas – T-cell, Hodgkin

Sarcoidosis
Monitoring
Alemtuzumab (Campath) therapy – risk of CMV reactivation

PCR quantitative two to three weeks after start of therapy

Rituximab (Rituxan) therapy – high risk of hepatitis reactivation
Background
Epidemiology
Incidence – represents 80-85% of the cases of non-Hodgkin lymphomas (NHL) diagnosed annually

>70,000 new cases of NHL (NCCN, 2014)

Age – peaks in 60s
Sex – M<F (minimal)
Classification
Mature B-cell Neoplasms (WHO, 2016)
Chronic lymphocytic leukemia (CLL)/small lymphocytic lymphoma (SLL)
Monoclonal B-cell lymphocytosis
B-cell prolymphocytic leukemia
Splenic marginal zone lymphoma (MZL)
Hairy cell leukemia
Splenic lymphoma/leukemia, unclassifiable (provisional entities)

Splenic diffuse red pulp small B-cell lymphoma
Hairy cell leukemia variant

Lymphoplasmacytic lymphoma

Waldenström macroglobulinemia

Monoclonal gammopathy of undetermined significance (MGUS), IgM
Heavy chain diseases

Alpha heavy chain disease
Gamma heavy chain disease
Mu heavy chain disease

MGUS, IgG/A
Solitary plasmacytoma of bone
Extraosseous plasmacytoma
Monoclonal immunoglobulin deposition diseases
Extranodal marginal zone lymphoma of mucosa-associated lymphoid tissue (MALT)
Nodal MZL

​Pediatric nodal marginal zone lymphoma (provisional entity)

Follicular lymphoma

In situ follicular neoplasia
Duodenal-type follicular lymphoma

Pediatric-type follicular lymphoma
Large B-cell lymphoma with IRF4 rearrangement (provisional entity)
Primary cutaneous follicle center lymphoma
Mantle cell lymphoma

In situ mantle cell neoplasia

Diffuse large B-cell lymphoma (DLBCL), not otherwise specified (NOS)

Germinal center B-cell type
Activated B-cell type

T-cell/histiocyte-rich large B-cell lymphoma
Primary DLBCL of the central nervous system
Primary cutaneous DLBCL, leg type
Epstein-Barr virus (EBV)-positive DLBCL of the elderly
EBV-positive mucocutaneous ulcer (provisional entity)
DLBCL associated with chronic inflammation
Lymphomatoid granulomatosis
Primary mediastinal (thymic) large B-cell lymphoma
Intravascular large B-cell lymphoma
ALK-positive large B-cell lymphoma
Plasmablastic lymphoma
Primary effusion lymphoma
Human herpes virus 8 (HHV8)-positive DLBCL, NOS
Burkittlike lymphoma with 11q aberration (provisional entity)
High-grade B-cell lymphoma, with MYC and BCL2 and/or BCL6 rearrangements
High-grade B-cell lymphoma, NOS
B-cell lymphoma, unclassifiable, with features intermediate between diffuse large B-cell lymphoma and classical Hodgkin lymphoma
Risk Factors
Presence of autoimmune diseases immune deficiency (iatrogenic or acquired)

HIV infection
Immunosuppressive drugs
Posttransplant immunosuppression

Inherited disorders
Chronic infection

Cytomegalovirus (CMV) – high risk of reactivation with immunosuppressive treatment regimens (eg, alemtuzumab)
EBV – diffuse large B-cell lymphoma (DLBCL) of the CNS
Helicobacter pylori – gastric extranodal marginal zone lymphoma of mucosa-associated lymphoid tissue (MALT) lymphoma
Hepatitis B (HBV) – risk of reactivation with immunosuppressive treatment regimens (eg, rituximab)
Hepatitis C (HCV) – lymphoplasmacytic lymphoma, marginal zone lymphoma (MZL), follicular lymphoma
Human herpes virus 8 (HHV8) – primary effusion lymphoma
Clinical Presentation
Selected Lymphoma Subtypes (Based on WHO, 2016)
Diffuse large B-cell lymphoma (DLBCL)
Incidence – 25-30% of NHL

Age – median is 60 yrs
Sex – M>F (minimal)
Symptoms – rapidly enlarging tumor at nodal or extranodal site
Prognosis – poor, aggressive tumor
Follicular lymphoma
Incidence – 20-25% of NHL

Age – 50s-60s; rare in children
Sex – M<F, 1:1.7
Ethnicity – higher incidence in U.S. and western Europe
Genetics – BCL2 mutation
Symptoms – lymphadenopathy extranodal disease, bone marrow involvement (other sites uncommon)
Prognosis – reasonably good but disease tends to relapse; can be predicted from International Prognostic Index
CLL/SLL
Incidence – 2-6/100,000; ~7% of NHL

Age – median >60 yrs
Sex – M>F, 1.5-2:1
Symptoms – fatigue, adenopathy, hepatosplenomegaly, autoimmune hemolytic anemia, recurrent infections
Prognosis – good; indolent tumor
Mantle cell lymphoma
Incidence – 6-10% of NHL
Age – median is 60 yrs
Sex – M>F, 2:1
Genetics – CCND1 mutation
Symptoms – adenopathy, splenomegaly, bone marrow involvement
Prognosis – poor; aggressive tumor
Extranodal marginal zone lymphoma (MZL) of mucosa-associated lymphoid tissue (MALT)
Gastric subtype associated with chronic

Helicobacter

infection

Incidence – 8-10% of NHL
Age – median 60 yrs
Sex – M<F (minimal)
Ethnicity – increased prevalence in northeast Italy and Middle East
Symptoms – related to organ location

Gastric subtype associated with chronic Helicobacter infection

Prognosis – favorable; indolent tumor
Splenic marginal zone lymphoma (MZL)
Incidence – rare
Age – >50 yrs
Sex – M:F, equal
Symptoms – splenomegaly, often with autoimmune thrombocytopenia
Prognosis – good; indolent tumor
Nodal MZL (+/- monocytoid B-cells)
Incidence – rare
Age – median 60 yrs
Sex – M:F, equal
Symptoms – peripheral lymphadenopathy
Prognosis – good; can be predicted by Follicular Lymphoma International Prognostic Index
Burkitt lymphoma
Incidence – rare in U.S., endemic in Africa
Age – depends on subtype; endemic in young
Three clinical forms

HIV/transplant patients – immunocompromised form
EBV-associated endemic form
Sporadic form

Symptoms – lesions commonly found in jaw and face in endemic form
Hairy cell leukemia
Incidence – rare
Age – median 50 yrs
Sex – M>F, 5:1
Symptoms – hepatosplenomegaly, fatigue, fever, pancytopenia, recurrent infections, peripheral adenopathy rare
Prognosis – good; with treatment, disease may remain silent for years
Primary effusion lymphoma
Associated with HIV infection and HHV8
Incidence – rare
Age – 30s-40s
Sex – M>F
Symptoms – dyspnea, abdominal distention
Prognosis – poor; aggressive tumor
Lymphoplasmacytic lymphoma
Incidence – rare
Age – median 65 yrs
Increased risk for patients with monoclonal gammopathy of undetermined significance
Genetics – MYD88 L265P, CXCR4 mutations
Symptoms – fatigue, malaise, hepatosplenomegaly, adenopathy, hyperviscosity syndrome, and Waldenstrom macroglobulinemia
Prognosis – moderately good; indolent tumor
Posttransplant lymphoproliferative disorder
Incidence – more common following solid organ transplantation or allogeneic hematopoietic stem cell transplant

1-3% of transplant patients
Majority occur 6-12 months posttransplant

Symptoms – depend on site of tumor
Associated with EBV and CMV (in EBV-negative patients)

Usually B cell, uncommonly T cell or NK cell
Cutaneous B-cell lymphomas
Incidence – 20-25% of all cutaneous lymphomas
3 types

Primary cutaneous MZL
Primary cutaneous follicular cell lymphoma
Primary cutaneous DLBCL

Symptoms – lesions that grow in size
Prognosis – good; indolent course except for DLBCL (tends to be aggressive in the legs)
Plasma cell neoplasms – plasmacytoma (plasma cell dyscrasias)
Medical Experts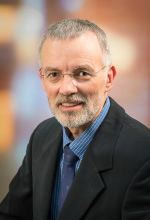 Allen N. Lamb, PhD, FACMG
Retired Former Professor of Clinical Pathology, University of Utah
Retired Former Laboratory Section Chief, Cytogenetics and Genomic Microarray, ARUP Laboratories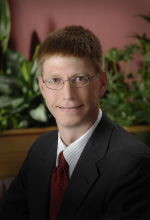 Associate Professor of Clinical Pathology, University of Utah
Section Chief, Hematopathology, ARUP Laboratories
Professor of Pathology, University of Utah
Chief Executive Officer at ARUP Laboratories
References
Resources from the ARUP Institute for Clinical and Experimental Pathology®