HIV type 1 (HIV-1) and type 2 (HIV-2) are the two etiologic agents of AIDS. HIV-1 is the cause of much of the AIDS pandemic around the world. HIV-2 is endemic in West Africa, but an increasing number of cases have been seen elsewhere, including the United States. Pre- and postexposure treatments have become available to avoid contracting HIV, and therapy exists to treat HIV infection. However, infection rates remain high among at-risk populations, and HIV continues to be a major public health problem. Transmission is primarily via sexual contact (particularly in men who have sex with men) or injection drug use; other modes of transmission include blood transfusion and perinatal exposure. HIV is not transmitted via saliva, insect vectors, or household contacts. Screening in asymptomatic individuals and early identification of active disease are critical. Recommended diagnostic testing includes "fourth generation tests" that detect both HIV antigens and antibodies, HIV-1/HIV-2 antibody differentiation tests, and nucleic acid amplification tests (NAATs).
Quick Answers for Clinicians
Which testing algorithms are related to this topic?
Indications for Testing
Individuals with symptoms of infection, recent exposure to an HIV-infected person, or history of high-risk behavior should be tested, as should pregnant women and infants born to HIV-positive mothers. Groups at greatest risk for HIV include the following :
Men who have sex with men
Individuals who have sex with HIV-positive partners
Those who have had multiple sex partners since last HIV test (or partners with HIV risk factors themselves or whose sexual history is unknown)
Intravenous drug users
Individuals with other sexually transmitted diseases
Guideline Recommendations for HIV Screening

CDCa (endorsed by AAFP, ACOG, ACP, IDSA)

All individuals 13-64 years of age (testing recommended at least once)

Patients at high risk for HIV (annual screening recommended)

Pregnant women (routine prenatal screening recommended)

USPSTFb

All individuals 15-65 years of age

Individuals <15 years or >65 years at increased risk of infection

Pregnant women, including untested women who present in labor with unknown HIV status

aRecommendations issued initially in 2006 and current in 2018.

bRecommendations issued in 2019.

AAFP, American Academy of Family Physicians; ACOG, American College of Obstetricians and Gynecologists; ACP, American College of Physicians; IDSA, Infectious Diseases Society of America; USPSTF, U.S. Preventive Services Task Force
Laboratory Testing
Refer to ARUP's testing algorithm:
Human Immunodeficiency Virus in Adults and Adolescents Testing algorithm
Diagnosis
Screening
Rapid Screening Tests
Rapid screening diagnostic tests can be performed at the point of care and provide results within minutes. However, many such tests are antibody-only tests and are not considered reliable until 23-90 days after exposure. Some rapid antigen-antibody tests are available, but are unable to detect HIV until 18-45 days after exposure. All preliminary positive screening test results should be followed up with additional testing (please refer to the algorithm). The Determine Alere rapid screening test is a fourth generation rapid test and can be followed directly with HIV-1/HIV-2 antibody differentiation testing.
If a rapid test result is negative in a patient with a possible exposure, testing should be repeated after the window period to confirm the negative result. Repeat testing is also recommended in high-risk patients if clinically indicated.
Antigen/Antibody Tests
Combined antigen-antibody testing enables HIV to be detected sooner after exposure, reducing the diagnostic window compared with the antibody-only assay, and is less expensive than NAAT. Fourth generation antibody-antigen tests enable the diagnosis of acute HIV infection when patients are highly infectious. A limitation of these tests is that they do not distinguish between the presence of HIV-1 p24 antigen, HIV-1 antibodies, and HIV-2 antibodies. (See algorithm for best practices in terms of testing; see ARUP Lab Tests below for information about reflex tests offered by ARUP.)
In high-risk patients with negative initial antigen-antibody test results, consider repeat testing if clinically indicated. The CDC recommends that the test be repeated 45 days after the most recent exposure.
Confirmation
Confirmation tests are supplemental tests indicated in patients with repeatedly reactive fourth generation antigen-antibody tests (as recommended by the CDC HIV diagnostic algorithm issued in 2014 and updated slightly in 2018). These tests may include reflex components, such as an HIV-1 quantitative NAAT. (See ARUP Lab Tests below.) Confirmation tests should not be used as rapid screening tests, nor as follow-up tests for positive rapid screening tests.
Antibody Differentiation Tests
Tests that distinguish between HIV-1 and HIV-2 antibodies are preferred confirmatory tests. In patients with negative or indeterminate results for HIV-1/HIV-2 antibody differentiation, a quantitative NAAT is recommended. This multitest approach is recommended by the CDC for the diagnosis of HIV (CDC HIV diagnostic algorithm ). If the antibody differentiation test yields positive results for both HIV-1 and HIV-2, HIV-1 NAAT testing is recommended to differentiate and rule out dual infection.
Western Blot Tests
Western blot is no longer recommended for confirmation testing; there is evidence that this testing method can yield false-negative or indeterminate results when used for confirmation testing early in the disease course. The CDC recommends NAAT testing be used for confirmation (CDC HIV diagnostic algorithm ). Although there are certain clinical scenarios in which Western blot is helpful, its use is limited.
Follow-Up
Nucleic Acid Amplification Tests
Follow-up testing may consist of a quantitative or qualitative NAAT to detect acute HIV infection or to identify HIV-1 RNA and DNA in infants. (Infants born to HIV-positive mothers should be tested using NAAT.) NAATs can be used to resolve discrepant results between fourth generation antigen-antibody tests and confirmatory tests such as the antibody differentiation immunoassay. NAATs can also be used to resolve indeterminate results of antibody differentiation testing. Different NAAT technologies are available (eg, transcription-mediated amplification [TMA], polymerase chain reaction [PCR]).
In infants with an initially positive test result, repeat testing on a second specimen is recommended as soon as possible. In infants with perinatal exposure to HIV, testing should be performed at 14-21 days of life, 1-2 months, and again at 4-6 months of age.
Genotyping
Genotyping tests are recommended for treatment-naïve patients before the initiation of antiretroviral therapy and in all patients who experience treatment failure. Refer to the Human Immunodeficiency Virus 1, Antiretroviral Drug Resistance Testing topic for information about genotyping analysis before the administration of antiretroviral drugs. For more information concerning mutations associated with viral resistance to therapy, refer to ARUP's ViroSeq HIV-1 Antiretroviral Drug Resistance Report.
Monitoring
Quantitative viral load testing can be used to determine a therapeutic plan and allows for monitoring during treatment. Appropriate monitoring tests include quantitative NAAT and quantitative CD4 lymphocyte tests. Although the absolute CD4 lymphocyte count can aid in the monitoring of HIV, CD4 testing is not required for patients once viral suppression has been established (ie, is stable). The HIV Medicine Association recommends the CD4 count be monitored every 3-6 months for the first 2 years after treatment begins; after 2 years, in patients with an undetectable viral load and CD4 counts of 300-500 cells/mm3, the CD4 count should be measured annually. CD4 monitoring can be considered optional once the CD4 count is consistently >500 cells/mm3.
Drug resistance testing allows for guided therapy decisions, particularly if the patient's response to therapy diminishes. For more information about mutations associated with viral resistance to therapy, refer to ARUP's ViroSeq HIV-1 Antiretroviral Drug Resistance Report.
ARUP Laboratory Tests
Fourth Generation Antigen/Antibody Tests
Screen for HIV-1 p24 antigen and antibodies to HIV-1 (groups M and O) and HIV-2
Repeatedly reactive HIV-1/HIV-2 antigen/antibody screening results are confirmed with an HIV-1/HIV-2 antibody differentiation test
Negative or indeterminate results for HIV-1/HIV-2 antibody differentiation are confirmed with a quantitative PCR test
Method
Qualitative Chemiluminescent Immunoassay/Qualitative Immunoassay/Quantitative Transcription-Mediated Amplification
Screen for HIV-1 p24 antigen and antibodies to HIV-1 (groups M and O) and HIV-2
Results cannot be used to distinguish between the presence of HIV-1 p24 antigen, HIV-1 antibody, or HIV-2 antibody
Method
Qualitative Chemiluminescent Immunoassay /Qualitative Western Blot
Screen for HIV-1 p24 antigen, antibodies to HIV-1 (groups M and O), and HIV-2
Method
Qualitative Chemiluminescent Immunoassay/Qualitative Immunoassay
Useful as a supplemental assay for repeatedly reactive third or fourth generation HIV screen tests, when following the CDC Proposed HIV Diagnostic Algorithm
Cannot be used as a rapid screen nor as a follow-up for a positive rapid screen
Method
Qualitative Immunoassay/Quantitative Transcription-Mediated Amplification
Use only when patient has a repeatedly reactive third or fourth generation HIV screen test result
Discriminate between HIV-1 and HIV-2 antibodies
Order only when a specimen is repeatedly reactive for HIV-1 or HIV 1/HIV-2 antibodies
Preferred test for diagnosis in infants
Detect HIV-1 virus RNA
Proviral DNA will not be detected
Method
Qualitative Transcription Mediated Amplification
Detect and quantify HIV-1 for diagnosis and monitoring
Method
Quantitative Transcription-Mediated Amplification
Method
Quantitative Transcription-Mediated Amplification
Method
Quantitative Transcription-Mediated Amplification/Sequencing
Aid in clinical management of HIV-positive individuals
Method
Quantitative Flow Cytometry
Method
Quantitative Flow Cytometry
Medical Experts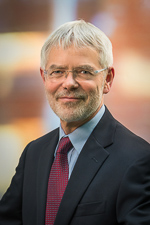 Professor of Pathology, University of Utah
Medical Director, Molecular Infectious Diseases, ARUP Laboratories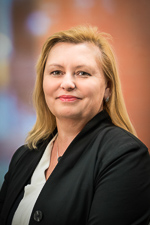 Associate Professor of Clinical Pathology, University of Utah
Section Chief, Immunology; Medical Director, Immunology Core Laboratory, ARUP Laboratories
Medical Director, Serologic Hepatitis and Retrovirus and Immunology Core Laboratory
Co-Medical Director, Microbial Immunology, at ARUP Laboratories
References
Resources from the ARUP Institute for Clinical and Experimental Pathology®