Septic arthritis, also known as infectious arthritis, may be caused by any number of different microorganisms and results in erythematous, painful, swollen joints. Synovial (joint) fluid analysis is the cornerstone of diagnosis and should be performed before beginning antibiotic therapy. Blood or joint fluid culture may also be used to identify the microorganism causing the infection and guide subsequent treatment.
Diagnosis
Indications for Testing
Acute mono- or oligoarticular arthritis
Loosening of prosthesis
Laboratory Testing
CBC with differential – expect mild to moderate leukocytosis and left shift of cell composition (immature band forms)

Results that increase likelihood ratio (LR) for septic arthritis

White blood cell (WBC) count >10,000/µL = LR 1.4
Neutrophils >90% = LR 3.4

Joint aspiration (arthrocentesis) with synovial specimen (when possible) – cornerstone of diagnosis and should be performed prior to antibiotic administration

Aspiration should not be performed through overlying cellulitis
Macroscopic assessment – viscosity, color, clarity

Inflammatory fluid

Color – ranges from yellow to greenish
Consistency – turbid

WBC count with differential

Usually >50,000/µL with predominance of neutrophils

Same degree of leukocytosis may be noted in gout and pseudogout

WBC count >50,000/µL increases likelihood of septic arthritis (LR 7.7 positive; LR 0.42 negative)

At least 90% leukocytes (LR 3.4 positive; LR 0.34 negative)
<50,000/µL does not rule out septic arthritis
Low WBC count common in immunosuppressed patients

Prosthetic joints – cell count cutoffs are much lower

Knee – WBC >1,700/µL or differential >65% neutrophils
Any other joint – WBC >4,200/µL or differential >80% neutrophils

Gram stain – low sensitivity; diagnostic if organisms are identified
Culture – moderately high sensitivity if positive

<50% positive in gonococcal arthritis – recommend diagnosis of gonococcal arthritis be made based on clinical presentation and cultures of cervix, rectum, urethra, or oropharynx

Crystal scan with polarized microscope – evaluate for crystalline arthritis

Monosodium urate demonstrates negative birefringence
Calcium pyrophosphate dehydrate (CPPD) crystals have weak birefringence

Not recommended

Glucose, lactate dehydrogenase (LD), and protein – neither sensitive nor specific
Polymerase chain reaction (PCR) for specific organisms

C-reactive protein (CRP)

Usually elevated; absence of increased concentrations does not exclude septic arthritis
CRP >10 mg/L (>1.0 mg/dL) increases likelihood of septic arthritis (LR 1.6)

CRP ≥13.5 mg/L (≥1.35 mg/dL) in prosthetic joints – sensitivity 73-91%, specificity 81-86%
CRP remains elevated up to 2 months postarthroplasty, then becomes normal

Inflammatory parameters may remain high for up to 2 weeks postsurgery

Cultures

Blood cultures

Positive in 50-70% of patients with nongonococcal bacterial arthritis

Diagnostic if positive
Limited usefulness but may be helpful when ruling out other diseases, particularly in children

Lower rate of positivity in prosthetic joints

Tissue cultures – prosthetic joints

Multiple intraoperative tissue samples should be sent for culture (ideal is 5-6)
Antimicrobial susceptibility testing may help guide therapy

Other site cultures dependent on patient history – skin ulcer, urine, throat, genitourinary

Other testing – serologic testing for Lyme disease in patient with negative cultures and who resides in an endemic area
Histology
Prosthetic joints – intraoperative frozen sections often show >5-10 polymorphonuclear neutrophils per high-power field (PMNs/hpf) which indicates acute inflammation.
Imaging Studies
X-ray/ultrasound – useful in detecting the presence of fluid; not useful in diagnosis of osteomyelitis unless late in course of disease

Prosthetic joints – periprosthetic lucency, osteolysis, or prosthesis migration may be seen

Bone scan or magnetic resonance imaging (MRI) – may be necessary to rule out osteomyelitis

Sensitive for detecting failed implants but not specific for infection
Artifact from implants may obscure information
Differential Diagnosis
Adult noninfectious inflammatory arthritis
Pediatric inflammatory arthritis

Toxic (or transient) synovitis
Slipped capital femoral epiphysis
Acute rheumatic fever
Legg-Calvé-Perthes disease (LCPD)
Osteochondrosis

Intra-articular injury

Fracture
Meniscal tear
Osteonecrosis
Traumatic effusion
Hemarthrosis

Other

Malignancy (eg, synovial sarcoma)
Osteomyelitis
Cellulitis overlying joint
Monitoring
C-reactive protein (CRP) levels – nonspecific, but often elevated during infection.
Background
Epidemiology
Incidence – 2-10/100,000 in the U.S.

30-40/100,000 in patients with rheumatoid arthritis
40-70/100,000 in patients with prosthetic joints

Transmission

Most cases are hematogenously acquired
Other mechanisms for infection

Surgery
Trauma
Percutaneous puncture
Spread from contiguous structure infection
Commonly Involved Organisms
Bacteria

Children
Adults

S. aureus – most common (50% of cases)
Streptococcus spp (groups A and B)
Neisseria gonorrhoeae – almost exclusively in sexually active patients
Gram-negative bacilli – elderly, intravenous (IV) drug abusers, immunocompromised persons

E. coli
Pseudomonas aeruginosa
Salmonella – sickle cell disease, immunocompromised

Coagulase-negative staphylococci – prosthetic joint
Listeria (rare) – rheumatoid arthritis, immunosuppression
Anaerobes (rare) – prosthetic joints, bite victims
Polymicrobial – up to 20% of arthroplasty patients; most commonly methicillin-resistant S. aureus (MRSA) or anaerobes plus other organisms
Borrelia burgdorferi – areas where tick is endemic

Virus – rare; most common is parvovirus B19
Fungi – uncommon

Endemic dimorphic fungi
Candida spp – immunocompromised persons

Parasites – rare
Risk Factors
Nonprosthetic joint

Joint disease

Rheumatoid arthritis
Osteoarthritis
Charcot arthropathy

Loss of skin integrity

Psoriasis
Eczema
Skin ulcers

Trauma
Surgery – arthroscopy
Procedure related – intra-articular steroids, Synvisc-One
Chronic disease
Immunosuppression
Intravenous drug use
Bacteremia, endocarditis

Prosthetic joint

Patient related

Previous arthroplasty
Obesity
Rheumatoid arthritis
Diabetes mellitus
Immunosuppression
Bacteremia, endocarditis

Surgery related

Simultaneous bilateral arthroplasty
Operative time >2.5 hours
Allogenic blood transfusion
Postoperative complications

Delayed wound healing
Atrial fibrillation
Urinary tract infection (UTI)
Prolonged hospital stay
Pathophysiology
Organism accesses joint space either directly or hematogenously
Organisms cause release of inflammatory cell cytokines, proteases

Leads to destruction of cartilage, inhibition of new cartilage synthesis, and bone loss
Clinical Presentation
Fever
Warm, swollen, erythematous, painful joint
Prosthetic joint

Draining sinus
Loosening of prosthesis
Pain in the area around the prosthesis

Infection may disseminate systemically
ARUP Laboratory Tests
Initial screening test in septic arthritis
Method
Automated Cell Count/Differential
May assist in evaluating for joint disease, systemic disease, or inflammation
Detect white blood cells (WBCs) and presence and type of microorganisms in specimen

Limited to the University of Utah Health Sciences Center only
Identify bacteria in normally sterile body fluids
May assist in differentiating gout from septic arthritis
Anaerobe culture is recommended for body fluids, tissue, and deep wound/surgical culture; refer to anaerobe culture and gram stain
For CSF specimens, order CSF culture and gram stain
For blood specimens, order blood culture or blood culture, AFB and fungal
Anaerobe culture is NOT included with this order
Preferred test to detect acute phase inflammation (eg, autoimmune diseases, connective tissue disease, rheumatoid arthritis, infection, or sepsis)

Limited to the University of Utah Health Sciences Center only
Use to detect presence of bacteria in blood
Time-sensitive test

Limited to the University of Utah Health Sciences Center only
Identify bacteria in tissues
Anaerobe culture is recommended for body fluids, tissue, and deep wound/surgical cultures; refer to anaerobe culture and gram stain
Anaerobe culture is NOT included with this order
May be helpful in initial diagnosis of septic arthritis
Normal erythrocyte sedimentation rate (ESR) does not rule out septic arthritis
Preferred reflex test to detect Lyme disease in individuals with ≤4 weeks of clinical symptoms or exposure to tick
Consider in patient with negative cultures and who resides in an endemic area
Method
Semi-Quantitative Enzyme-Linked Immunosorbent Assay/Qualitative Immunoblot
Reflex pattern: if enzyme-linked immunosorbent assay (ELISA) result is 1.00 LIV or greater, then IgG and IgM immunoblot will be added
Intended for use in suspected periprosthetic joint infection
Method
Qualitative Enzyme-Linked Immunosorbent Assay
Medical Experts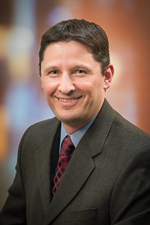 Associate Professor of Clinical Pathology, University of Utah
Medical Director, Bacteriology, Special Microbiology, and Antimicrobial Susceptibility Testing, ARUP Laboratories