Emergency toxicology focuses on the diagnosis, management, and prevention of poisoning due to drugs, occupational and environmental toxins, and biological agents. Examples of exposures include acute drug overdoses, hazardous exposure to chemical products, and the management of drug withdrawal syndromes.
Quick Answers for Clinicians
When should specimens be collected for emergency toxicology testing?
In emergency situations, there are no specific timing recommendations; instead, specimens should be collected as soon as possible.
Which specimens are appropriate for emergency toxicology testing?
Whole blood, serum, or plasma specimens are typically preferred for most testing; quantitative results can be used to assess signs and symptoms of toxicity. Urine can be used to assess acute or chronic exposure within an average window of detection of 1-3 days.
How should toxicology test results be interpreted?
Test results should be interpreted based on the established therapeutic or toxic range (if applicable), timing of specimen collection relative to the time of exposure, specimen type, and the patient's clinical signs and symptoms of toxicity. Concomitant medications and factors relevant to the window of detection will also affect the interpretation of results (see Frequently Asked Questions). Note that adverse drug responses can occur even when drug concentrations are within the therapeutic range.
Toxicology test results are useful not only to determine patient exposure and assess symptoms of toxicity, but also for serial monitoring to evaluate treatment efficacy and determine if toxin concentrations have decreased over time.
Indications for Testing
Testing for toxicity may be indicated in the following situations:
Accidental or intentional poisoning from illicit or licit substances
Decontamination or detoxification
Suspected overdose of licit or illicit substances in a patient presenting with altered cognition
Metabolic acidosis of unknown cause
Signs and symptoms of toxicity in the event of a known or suspected hazardous exposure
Timing of Specimen Collection
In an acute emergency, specimens should be collected as soon as possible if toxicity is suspected. If assessing decontamination or detoxification (eg, in the case of acetaminophen poisoning), retest intervals are determined on a case-by-case basis.
Specimen Selection
Whole blood, serum, or plasma is preferred for most testing because these specimens can provide both quantitative and qualitative information. Urine may be used in select cases when only qualitative information is needed.
Frequently Asked Questions
What is the definition of half-life?
The half-life of a drug refers to the time required for 50% of the drug to be eliminated from blood.
What is the definition of steady-state concentration?
Steady-state concentration occurs when the rate of drug administration is equal to the rate of elimination. Generally, steady-state concentration can be achieved after an individual has consistently administered the drug for the duration of 5-7 half-lives (eg, if a drug has a half-life of 24 hours and is administered once a day, then steady-state concentration can be achieved after 5-7 days of drug administration).
What is the window of detection of drugs in blood, serum, plasma, and urine specimens?
In general, the window of detection in blood, serum, and plasma is 1-2 days after drug administration. Urine specimens typically have an average window of detection of 1-3 days.
The window of detection for drugs is dependent on several factors, including the following:
Half-life of the drug
Drug dose
Frequency of drug administration
Route of administration
Drug formulation
Chemistry of the drug (eg, solubility, stability)
Patient age
Patient body composition and sex
Patient pathophysiology and pharmacokinetics
Coadministration of other medications
Hydration and nutrition status
Analytical limitations of testing
Can gel separator tubes be used for toxicology testing?
Gel separator tubes are not recommended for testing in toxicology. Drugs that are lipid soluble may be absorbed into the gel, which may cause a falsely low result.
Further Resources
References
Additional Resources
Hoffman R, Howland M, Lewin N, et al. Goldfrank's Toxicologic Emergencies. 10th ed. McGraw-Hill Education/Medical; 2014.
Medical Experts
Professor of Pathology (Clinical), Adjunct Assistant Professor, Pharmacology and Toxicology; Director, Clinical Chemistry Fellowship Program, University of Utah
Medical Director, Clinical Toxicology, ARUP Laboratories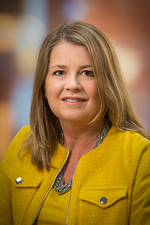 Professor of Pathology (Clinical), University of Utah
Scientific Director, Mass Spectrometry Platform; Medical Director, Clinical Toxicology and Pharmacogenomics, ARUP Laboratories