Therapeutic drug monitoring (TDM) refers to the clinical practice of measuring drugs and/or metabolites in blood or serum/plasma at a specific time point to determine if a patient's drug concentrations are within the therapeutic range and are neither subtherapeutic nor potentially toxic. The purpose of TDM is to optimize dosing to target a therapeutic plasma drug concentration while minimizing toxicity.
Quick Answers for Clinicians
What is the purpose of therapeutic drug monitoring?
Effective drug treatment is dependent on patient adherence/compliance to prescribed medications. Drug treatment and dosage should be personalized for each patient due to interindividual variability in response to therapy. Therapeutic drug monitoring allows for personalization of drug selection and dose, evaluation of adherence, and investigation of changes in pharmacokinetics (eg, drug-drug interactions).
When should therapeutic drug monitoring be performed?
Therapeutic drug monitoring should be performed when the patient has achieved steady-state concentration, has changed drug therapy, or has had a change in response to treatment (eg, toxicity).
Which specimens are appropriate for therapeutic drug monitoring?
Whole blood, serum, and plasma specimens can be used to assess if drug dosage achieved the targeted therapeutic range and patient adherence. Urine drug and metabolite concentrations do not correlate with signs and symptoms of drug therapy or toxicity and should not be used for therapeutic drug monitoring (TDM).
How should therapeutic drug monitoring results be interpreted?
Test results should be interpreted relative to the established therapeutic range, dose-related range, or toxic range (if applicable); timing of specimen collection (eg, predose [trough], peak, or random); specimen type; and the patient's clinical response to treatment. Results can be affected by several variables. Incorrect timing of specimen collection relative to the therapeutic range can be misleading. Response to drug therapy is also influenced by the patient's pharmacogenetics (eg, normal, rapid, or poor drug metabolism), physical conditions (eg, pregnancy, comorbidities), and drug-drug or food-drug interactions that could lead to an increase, decrease, or inhibited response to therapy.
Medical Experts
Associate Professor of Clinical Pathology, University of Utah
Medical Director, Clinical Toxicology, ARUP Laboratories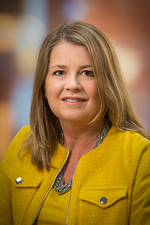 Professor of Clinical Pathology, University of Utah
Scientific Director, Mass Spectrometry Platform; Medical Director, Clinical Toxicology and Pharmacogenomics, ARUP Laboratories
References
Additional Resources
Milone MC, Shaw LM. Therapeutic Drug Monitoring. In Rifai N, Horvath AR and Wittwer CT, eds. Tietz Textbook of Clinical Chemistry and Molecular Diagnostics, 8th ed. St. Louis, MO: Elsevier, 2019:541-561.
Book
Resources from the ARUP Institute for Clinical and Experimental Pathology®