Patients who present with an abnormal bleeding history require evaluation. Abnormal bleeding may be due to acquired or inherited conditions. Once acquired causes are excluded, an investigation for inherited blood coagulation factor deficiencies should be initiated. If mixing studies demonstrate correction of prolonged prothrombin time (PT) and/or partial thromboplastin time (PTT), specific factor assays can be used to identify the deficiency. After exclusion of factor (F) VIII and FIX deficiencies and von Willebrand disease (VWD), rare factor deficiencies should be investigated; these include deficiencies in fibrinogen (FI), FII, FV, FVII, combined FV plus FVIII, FX, FXI, and FXIII. These rare deficiencies account for approximately 3-5% of all coagulation disorders in the general population, but can have higher incidence in specific populations, such as Ashkenazi Jews. Abnormal clotting times should guide test selection.
Quick Answers for Clinicians
When should a patient be assessed for a possible rare factor deficiency?
Which tests are most useful in evaluating patients for rare factor deficiencies?
Initial testing typically involves prothrombin time (PT), partial thromboplastin time (PTT), and fibrinogen. A reflex panel may be helpful, as it provides a comprehensive workup to determine the cause of prolonged clot times and includes testing for lupus anticoagulants and factor deficiencies or inhibitors.
How are mixing studies interpreted when assessing for factor deficiencies?
If a mixing study demonstrates correction of an abnormal prothrombin time (PT) or partial thromboplastin time (PTT) result, a factor deficiency is likely, as opposed to an inhibitor. Testing should be based on bleeding history and pattern of PT and PTT studies. See Laboratory Testing for more information.
What is the role of factor XIII, and how does factor XIII deficiency manifest?
Factor XIII (FXIII) is essential for normal hemostasis; it is activated by thrombin and calcium into FXIIIa, which is involved in wound repair, cytoskeletal remodeling, placental attachment, and other functions. FXIII deficiency can be either inherited or acquired. Inherited FXIII deficiency is associated with intracranial hemorrhage (in severe cases), umbilical cord bleeding, delayed postsurgical or traumatic bleeding, and poor wound healing, among other conditions. Acquired FXIII deficiency, caused by decreased production or increased consumption of FXIII, often presents as a severe deficiency. Autoantibodies may form against FXIII due to autoimmune disease, malignancy, or the use of certain drugs (eg, isoniazid, penicillin, valproate, tocilizumab) and result in acquired FXIII deficiency. See FXIII Deficiency Testing below, and the Factor XIII Deficiency Testing Test Fact Sheet for additional information.
Indications for Testing
Testing for uncommon factor deficiencies is appropriate in patients with abnormal bleeding that suggests an inherited blood coagulation factor deficiency after more common disorders have been excluded. It also should be considered for patients with prolonged PT and/or PTT during routine testing.
Laboratory Testing
Diagnosis
Initial Testing
Initial testing for uncommon factor deficiencies involves testing for PT, PTT, and fibrinogen. Consider a PT/PTT 1:1 mixing study if PT and/or PTT are prolonged. (If PTT is prolonged in a hospitalized patient, consider the possibility of heparin presence.) If the mixing study demonstrates correction of the abnormal result, a factor deficiency is likely. Testing should be based on bleeding history and pattern of PT and PTT studies. If no abnormal bleeding history is present, test for the following deficiencies, which are not associated with bleeding: prekallikrein and high molecular weight kininogen (HMWK). If an abnormal bleeding history is present, focus on disorders associated with bleeding. See table below.
Inhibitor Testing
In patients with abnormal PT and/or PTT, if a mixing study does not demonstrate correction of the abnormal result, a coagulation factor inhibitor/antibody may be present, causing the abnormal clotting time. Test for acquired coagulation factor deficiencies caused by an inhibitor (based on the pattern of PT and PTT studies). Bethesda assays can also be performed to confirm and titer coagulation factor inhibitors. Note that lupus anticoagulants can demonstrate this pattern (abnormal PT and/or PTT and no correction with mixing study) but are typically not associated with clinical bleeding. Deficiencies in prekallikrein and HMWK are associated with a prolonged PTT but no bleeding history. Correlate findings with the medication history (particulary any anticoagulant medications), and refer to the Anticoagulants and Possible Coagulation Test Interferences table for possible drug interference with the tests.
FXIII Deficiency Testing
In patients with normal PT and PTT but abnormal bleeding history, consider FXIII deficiency testing. FXIII deficiency results in initial clot development, but the clot then breaks down, which results in recurrent bleeding. Testing depends on whether an acquired or inherited deficiency is suspected. It is useful to start with a functional assay. If a severe deficiency is identified by the functional assay, a qualitative assay can be performed to further evaluate the deficiency, because the qualitative assays typically become abnormal only with the most severe deficiencies. A 1:1 mix can also be performed using a qualitative or quantitative assay if an acquired deficiency is of concern, but may not be available in all laboratories.
Expected Laboratory Result for Factor Deficiencya Associated with History of Abnormal Bleeding
Normal PT, Normal PTT
Prolonged PT, Normal PTT
Normal PT, Prolonged PTT
Prolonged PT, Prolonged PTT
FXIII deficiency

FI deficiency (hypofibrinogenemia or dysfibrinogenemia)

Other mild factor deficiencies

FVII deficiency​

Vitamin K deficiency or warfarin therapy

FVIII deficiency​

FIX deficiency

FXI deficiency

FI deficiency (hypofibrinogenemia or dysfibrinogenemia, afibrinogenemia)

FII deficiency

FV deficiency

FX deficiency

Combined FV and FVIII deficiency

Multiple factor deficiencies due to vitamin K deficiency, vitamin K combined factor deficiency, warfarin therapy, liver disease, or disseminated intravascular coagulation

aUsually corrects with 1:1 mixing study. Note that VWD, platelet disorders, and fibrinolytic disorders also cause bleeding but are associated with a normal PT and PTT.

Sources: Palla, 2015 ; McPherson, 2017 ; National Hemophilia Foundation, 2018 ; Sevenet, 2017
Molecular Testing
Information on mutations associated with rare bleeding disorders, including FV, combined FV and FVIII, FVII, FX, FXI, and FXIII deficiencies, is available in a mutation database created by the International Society on Thrombosis and Haemostasis.
Medical Experts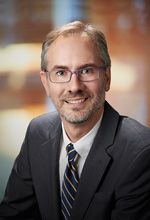 Associate Professor of Clinical Pathology; Adjunct Associate Professor, Biomedical Informatics, University of Utah
Medical Director, Support Services, IT, and Business Development, ARUP Laboratories
Professor of Internal Medicine and Adjunct Professor of Clinical Pathology, University of Utah
Medical Director, Hemostasis/Thrombosis, ARUP Laboratories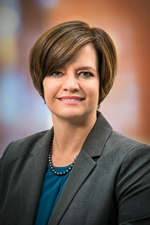 Professor of Clinical Pathology, University of Utah
Medical Director, Hemostasis/Thrombosis, ARUP Laboratories
References
Resources from the ARUP Institute for Clinical and Experimental Pathology®