Immediate treatment with antiretroviral therapy (ART) is recommended for all individuals with a diagnosis of human immunodeficiency virus (HIV). Many different drugs and multidrug regimens may be used successfully to suppress viral replication (see U.S. Department of Health and Human Services Guidelines for the Use of Antiretroviral Agents in HIV-1-Infected Adults and Adolescents). However, resistance can develop to any drug class or regimen. Drug resistance testing is recommended before the start of therapy to guide selection of treatment regimens and should be performed for treatment guidance when treatment failures occur. Drug resistance variants can be detected using phenotypic and genotypic methods, but genotypic methods are preferred in most circumstances. See Drug Resistance Testing below.
Quick Answers for Clinicians
Indications for Testing
Laboratory testing in connection with ART for HIV is appropriate for:
Patients newly diagnosed with HIV
Patients previously diagnosed with HIV who delayed ART (testing should be repeated if previously performed)
Patients who experience treatment failure during ART
Laboratory Testing
Initial Testing
Following an established diagnosis of HIV and before beginning treatment with ART, recommended laboratory tests include the HIV RNA level, CD4 T-lymphocyte cell count, tests for other infections (eg, hepatitis B virus [HBV], hepatitis C virus [HCV], tuberculosis), and tests to assess general health, such as CBC, kidney and liver function, lipid level, and glucose level tests. A pregnancy test should be given to women of childbearing age before beginning treatment. ART initiation should not be delayed by these test results unless kidney or liver damage is discovered or transmitted drug resistance is strongly suspected.
Drug Resistance Testing
Drug resistance testing involves genotypic or phenotypic testing to evaluate viral strains and guide the selection of therapy regimens. These tests are designed to detect resistance to the various classes of ART drugs. Resistance testing should be performed in early HIV infection even if the patient has opted to postpone ART so that the results will be available when the individual begins therapy. However, repeat testing at the start of therapy should be considered because of the possibility that a drug-resistant virus (superinfection) has been acquired between initial diagnosis and ART initiation.
Genotypic Testing
Genotypic is preferred over phenotypic testing in most contexts because of its faster turnaround time, lower cost, and greater sensitivity for combinations of wild-type and resistant virus. Test interpretation is more straightforward than with phenotypic tests. Genotypic testing is also preferred in patients with known drug resistance variant patterns and in those anticipated to have uncomplicated variant patterns. Combined genotypic and phenotypic tests are also available, as are tests that quantify HIV RNA and then reflex to genotypic or phenotypic tests to investigate possible drug resistance.
Most genotypic assays use Sanger sequencing to identify variants in the reverse transcriptase (RT), protease resistance (PR), and integrase genes of circulating HIV RNA in plasma. These assays can identify resistance to nucleoside reverse transcriptase inhibitors (NRTIs), non-NRTIs (NNRTIs), integrase strand transfer inhibitors (INSTIs), and protease inhibitors (PIs). Testing is also available to detect variants in the gp41 gene, which are associated with resistance to fusion inhibitors (ie, enfuvirtide). Test interpretation requires awareness of the variants that might result from various ART drugs and the connection between those variants and possible resistance to other drugs. The International AIDS Society-USA has a list of resistance-associated variants, and the Stanford University HIV Drug Resistance Database is a useful resource to aid in genotypic test interpretation.
Therapy-Naïve Patients
Genotypic testing for variants in RT and PR genes is indicated in patients who have not previously been treated with ART. If transmitted resistance to INSTIs is suspected, testing for variants that cause INSTI resistance (ie, variants in integrase genes) should be considered.
Therapy-Experienced Patients
In patients currently being treated with ART, resistance testing is recommended in those with an unsatisfactory decrease in viral load and in those with treatment failure, as indicated by virologic failure and HIV RNA levels >1,000 copies/mL. In patients with HIV RNA levels between 500 and 1,000 copies/mL, drug resistance testing may be inconclusive but should still be considered.
In cases of virologic failure, resistance testing should be performed while the patient is still on the regimen or within 4 weeks of treatment discontinuation, if possible; testing during this period increases the likelihood that resistance variants will be detected. If treatment failure occurs during therapy with INSTIs, testing for INSTI resistance should be performed to evaluate whether the patient can be given INSTIs in future regimens.
Phenotypic Testing
Phenotypic assays are used to evaluate whether the virus is able to replicate in the presence of various ART drug concentrations. Phenotypic testing should be performed in addition to genotypic testing in patients who are known or anticipated to have complex drug resistance variant patterns.
Other Testing for Resistance to Specific Drugs
Coreceptor Tropism Testing for CCR5 Antagonist Resistance
Coreceptor tropism assays are recommended if a CCR5 antagonist is under consideration, as well as for patients who experience virologic failure while receiving a CCR5 antagonist (ie, maraviroc). Phenotyping coreceptor tropism assays are preferred to genotyping assays. Coreceptor tropism usage "shifts" can occur during the disease course, so testing must be repeated at treatment failure. This testing is also useful to guide treatment in ART-experienced patients with significant drug resistance or consistently high levels of HIV RNA.
In patients with an undetectable viral load who are being considered for treatment with a CCR5 antagonist, a proviral DNA tropism assay can be used, but caution is advised because the clinical efficacy of this test is still being explored.
HLA-B*5701 Testing for Abacavir Hypersensitivity
The HLA-B*5701 genotyping test is required by the U.S. Food and Drug Administration (FDA) before treatment with abacavir to identify patients at risk for abacavir hypersensitivity. Abacavir should not be administered if the patient is a carrier of HLA-B*5701, regardless of age. Risk of hypersensitivity is the same whether the patient carries one or two copies of the variant allele.
Monitoring
After ART initiation, patients should be evaluated within 6 weeks to assess their ability to tolerate the therapy and adherence to treatment. Genotypic or phenotypic resistance testing should occur at treatment failure and also when a regimen switch is planned. In patients who experience virologic failure, resistance testing should be performed while the patient is still receiving ART or within 4 weeks of discontinuation to increase the likelihood that the resistant virus will be detected if present.
ARUP Lab Tests
HIV-1 genotyping provides antiretroviral susceptibility information for PIs, NRTIs, and NNRTIs
Intended for patients with viral load >1,000 copies/mL
May not detect HIV-1 populations <20% of the total population
Method
Reverse Transcription Polymerase Chain Reaction/Sequencing
HIV-1 genotyping provides antiretroviral susceptibility information for PIs, NRTIs, NNRTIs, and INSTIs
Intended for patients with viral load >1,000 copies/mL
Method
Polymerase Chain Reaction/Sequencing
HIV genotyping to detect resistance to HIV-1 antiretroviral drugs
Preferred test is HIV-1 genotype and integrase inhibitor resistance by sequencing
HIV genotyping provides susceptibility information for INSTIs
Intended for patients with viral load >500 copies/mL
Method
Reverse Transcription Polymerase Chain Reaction/Sequencing
HIV-1 genotyping provides antiretroviral susceptibility information for PIs, NRTIs, and NNRTIs
Intended for patients with undetectable viral load or low-level viremia
Method
Polymerase Chain Reaction/Sequencing
HIV-1 phenotyping provides antiretroviral susceptibility information for PIs, NRTIs, NNRTIs
Intended for patients with documented HIV-1 infection with viral load >500 copies/mL
Method
Polymerase chain reaction (PCR) amplification and viral culture
Combined Phenotypic/Genotypic Testing
HIV-1 combined pheno- and genotyping provides antiretroviral susceptibility information for PIs, NRTIs, NNRTIs, and INSTIs
Preferred test for patients with known or suspected complex drug resistance patterns (eg, suboptimal virologic response to treatment and viral load rebound)
Intended for patients with documented HIV-1 infection and viral loads >500 copies/mL
HIV-1 combined pheno- and genotyping provides antiretroviral susceptibility information for PIs, NRTIs, and NNRTIs
Useful in clarifying and confirming results from HIV genotyping tests
Intended for patients with viral load >500 copies/mL
HIV-1 Quantitative Tests With Reflex to Phenotypic or Genotypic Tests
Detect and quantify HIV-1
Determine HIV drug resistance by DNA sequencing (if HIV-1 by quantitative nucleic acid amplification tests (NAAT) result is ≥3.0 log copies/mL, then HIV-1 genotype by sequencing will be performed)
Method
Quantitative Transcription-Mediated Amplification/Sequencing
Detect and quantify HIV-1; includes phenotypic determination (if HIV-1 by quantitative NAAT result is ≥500 copies/mL, then HIV PhenoSense GT will be performed)
Method
Quantitative Transcription-Mediated Amplification/Sequencing/Culture
Other Testing for Resistance to Specific Drugs
Coreceptor Tropism Testing for CCR5 Antagonist Resistance
HIV-1 phenotyping determines tropism (CCR5 or CXCR4) of HIV-1 virus in patients being considered for CCR5 antagonist therapy
If patient's viral load is <1,000 HIV-1 copies/mL, refer to tropism assay
Method
Recombinant virus, single replication
HLA-B*5701 Testing for Abacavir Hypersensitivity
Standard of care before abacavir therapy per FDA
Predict risk of abacavir hypersensitivity syndrome
Screen before reinitiation of treatment in individuals who have previously tolerated abacavir but whose HLA-B*57:01 status is unknown
Method
Polymerase Chain Reaction/Fluorescence Monitoring
Medical Experts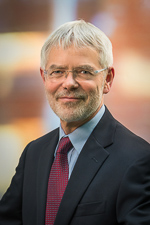 Professor of Pathology, University of Utah
Medical Director, Molecular Infectious Diseases, ARUP Laboratories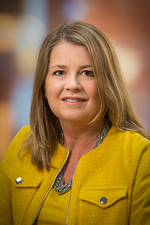 Professor of Clinical Pathology, University of Utah
Scientific Director, Mass Spectrometry Platform; Medical Director, Clinical Toxicology and Pharmacogenomics, ARUP Laboratories
Associate Dean for Curriculum and Graduate Medical Education, School of Medicine; Adjunct Professor, Department of Internal Medicine; Professor, Pathology, University of Utah
Chief of Clinical Microbiology, Veteran's Affairs Medical Center
References
Resources from the ARUP Institute for Clinical and Experimental Pathology®