Pemphigoid gestationis (herpes gestationis) is a rare disease of pregnancy and puerperium. Biopsy and immunohistology are both used in the workup of the disease.
Quick Answers for Clinicians
Which testing algorithms are related to this topic?
Diagnosis
Indications for Testing
Urticarial, blistering, and/or pruritic lesions during pregnancy
Laboratory Testing
Prompt, accurate diagnosis is essential for planning therapy to minimize morbidity and patient discomfort
Histology

Biopsy

Subepidermal blister
Eosinophilic spongiosis
Dermal infiltrate of eosinophils and lymphocytes

Immunohistology

Perilesional skin biopsy for cutaneous direct immunofluorescence – characteristic pattern shows linear C3 basement membrane zone (BMZ) staining with or without linear IgG BMZ staining
Serum testing for complement-fixing IgG BMZ antibodies by indirect fluorescent antibody (IFA) testing with fresh complement

Demonstrates C3 on epidermal side of human split skin substrate (herpes gestationis factor [HGF])
Highly sensitive and specific testing for pemphigoid gestationis

Testing by enzyme-linked immunosorbent assay (ELISA) for IgG antibodies to BP180 supplements testing by IFA

BP180 (BP Ag2) has been identified as a major antigenic target
BP230 (BP Ag1) is less commonly an antigenic target
Differential Diagnosis
Polymorphic eruption of pregnancy (PEP) – also known as pruritic urticarial papules and plaques of pregnancy (PUPPP)
Atopic eruption of pregnancy – also known as prurigo gestationis (prurigo of pregnancy or PP) and pruritic folliculitis of pregnancy
Intrahepatic cholestasis of pregnancy
Viral exanthems (eg, varicella)
Urticaria
Scabies
Autoimmune skin disorders
Bullous or urticarial drug reaction
Contact dermatitis
Erythema multiforme
Impetigo herpetiformis
Bullous lupus erythematosus
Monitoring
Antibody levels may be helpful but may lag behind clinical response and may not reflect disease activity.
Background
Epidemiology
Incidence (Huilaja, 2014)

1/40,000-50,000 pregnancies
1-2/million people

Age – onset in childbearing years
Sex – exclusively females
Ethnicity – no racial distribution
Risk Factors
Previous pregnancy with pemphigoid gestationis
HLA-DR3, HLA-DR4, or both

DRB1*0301 and DRB1*0401/040X

C4 null allele
Increased HLA-DR2 in father
Pathology and Immunopathology
Subepidermal blistering process
Linear C3 at the basement membrane zone (BMZ) on direct immunofluorescence of perilesional tissue in all cases; also linear IgG in 25-30%
Complement fixing IgG BMZ serum antibodies (herpes gestationis factor [HGF]) – 50% of patients show epidermal localization on split skin substrate
IgG BP180 (BP Ag2) and, less commonly, IgG BP230 (BP Ag1) antibodies present by enzyme-linked immunosorbent assay (ELISA)
Clinical Presentation
Typically presents in the second to third trimester

Often flares with labor
Resolves within several weeks to months after delivery
Chronic, severe disease is rare

Variable skin lesions ranging from urticaria to vesicles to tense blisters on skin

Abdominal lesions common; usually begins with periumbilical lesions
Usually spares mucous membranes, face
Pronounced pruritus

Recurrence

Likely in subsequent pregnancies – earlier and greater severity
May also recur with

Menstrual cycles
Hormonal medications (oral contraception)

Infants of affected mothers

Increased risk of preterm birth
Intrauterine growth retardation
~10% of infants have lesions from passive transfer of transplacental antibodies

Mild disease – urticarial and/or vesicular skin lesions
Usually resolves spontaneously within days or weeks

Blisters in small percentage of infants

May develop or recur in gestational trophoblastic disease

Molar pregnancy (hydatidiform mole)
Choriocarcinoma

Autoimmune-associated diseases
Medical Experts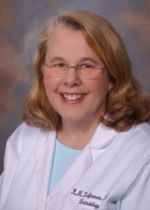 Co-Director, Immunodermatology Laboratory, Professor of Dermatology, and Adjunct Professor of Pathology, University of Utah
Medical Director, Immunodermatology, ARUP Laboratories